There must be a huge collection of precious photos and videos on your phone. Want to save them as your special memories? Well, an online photo storage site is what YOU NEED! A tip for you is to use an VanceAI Image Upscaler to enhance the photo first.
VanceAI PC is full-featured desktop software developed by VanceAI that lets you instantly process local photos in bulk with more customization options, which will significantly simplify your workflow and boost your productivity. Free Download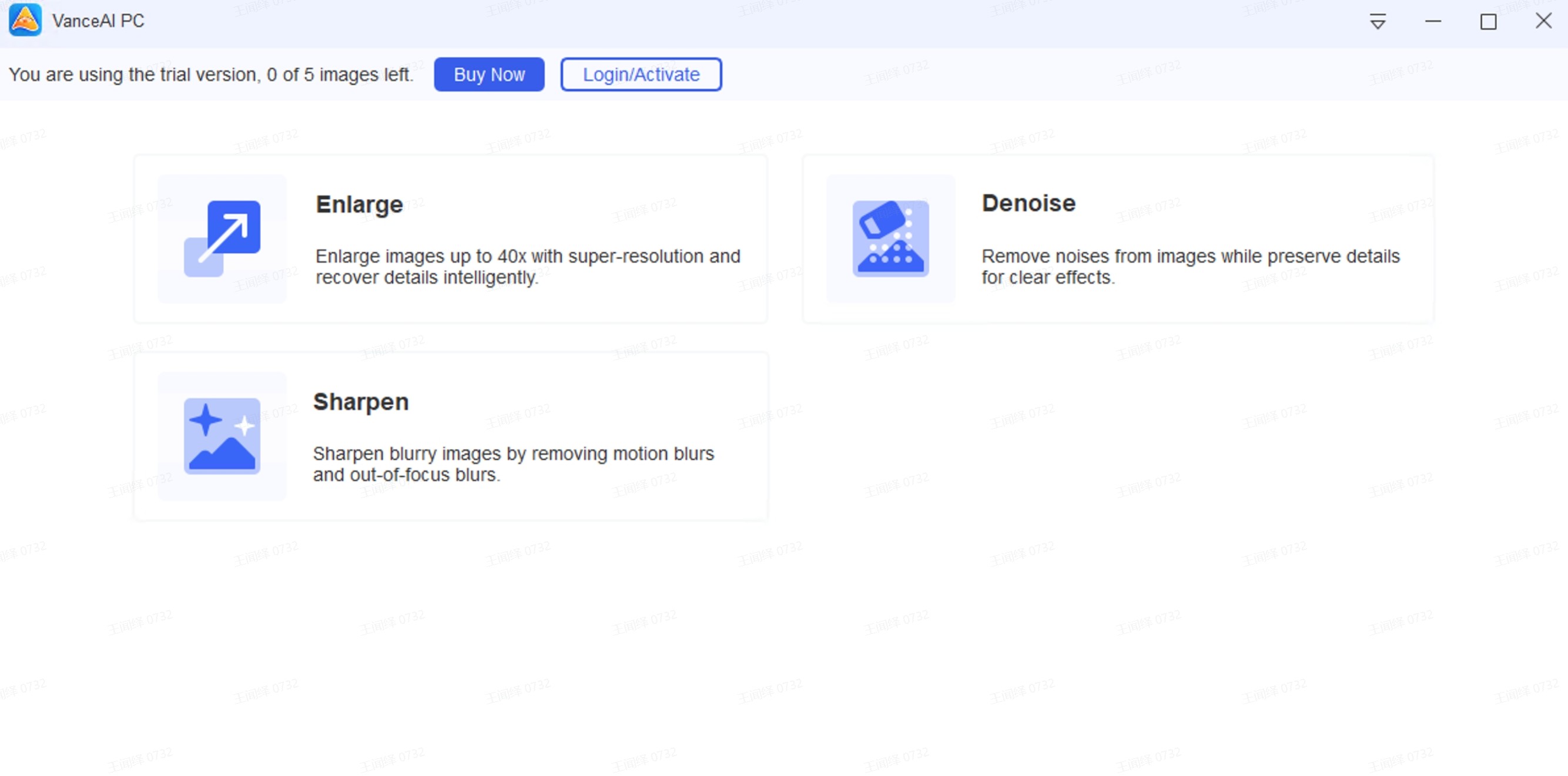 A free online photo storage site is a useful tool for backing up your images. They are essential since you can always have a backup of your photographs even if something happens to your mobile phone, computer, or hard drive by posting them to the internet. These services are also excellent for sharing photographs with relatives and friends.
It may well be difficult to choose the finest online photo storage service. It's difficult to determine which alternatives are worth exploring and which ones to avoid when there are so many to select from.
Best 5 Online Photo Storage Sites Review
| | | | | |
| --- | --- | --- | --- | --- |
| App/Service | Function | Application Speeds | Price | Usability/User Friendly |
| Photobucket | Photo Storage, Editing Tools | Moderate | $5.99 - $12.99/month | User Friendly |
| Dropbox | Photo Storage, Sharing | Moderate | $9.99/month | User Friendly |
| Google Photos | Photo Storage, Editing Tools | Moderate | Free/$1.99 - $9.99/month | User Friendly |
| Yogile | Photo Storage | Moderate | $44.99/year | User Friendly |
| Cloudinary | Photo Storage, Editing Tools | Moderate | Free/$99 - $249/month | Moderate to Difficult |
Below are some of the best online photo storage sites:
1. Photobucket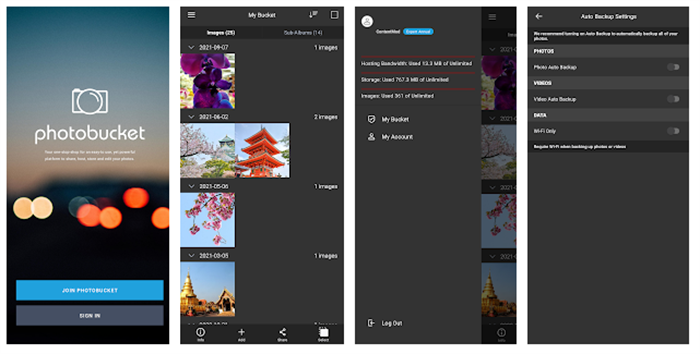 Photobucket is a fantastic photo storage app, but it doesn't end there. It also comes with so many cool photo editing tools just like VanceAI that let you adjust color and contrast, resize your image, remove imperfections, and more!
The service features a clean interface and a variety of photo organization choices. Your photographs may be organized into albums, tales, or a scrolling display.
You get 2GB of storage with a free account (up to 250 images). Paid subscriptions cost $5.99 to $12.99 per month and offer up to 500 GB of storage.
TRY OUT THIS AMAZING APP TODAY AND SAVE YOUR PHOTOS!
Pros:
• No ads
• Auto-backup
• Powerful privacy control
Cons:
• Not free
Also read: Best 5 Photo Book Makers Review
2. Dropbox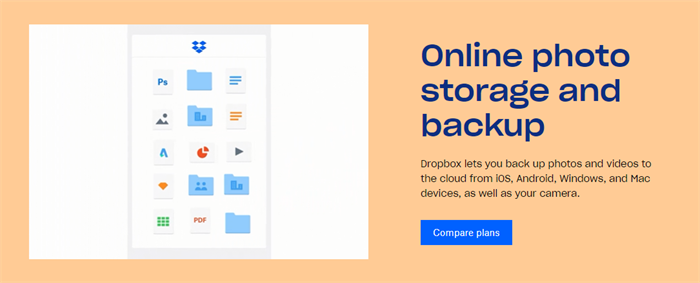 Dropbox is perhaps the most well-known service on the web. Its simple folder structure and user-friendly interface make it ideal for storing photographs and other digital files online. Dropbox also makes sharing photographs with friends and coworkers a breeze. It is compatible with almost all operating systems and includes iOS and Android applications. Before you stock those images, you can try editor AI enlarge image to get higher qaulity image.
A free Dropbox account offers you 2GB of storage, or for $9.99 a month, you can upgrade to a Dropbox Plus account that gives you 1TB of space.
CHECKOUT TODAY!
Pros
• It backs up photographs automatically
• Users can organize and browse photos
• Easy sharing of the pictures
Cons
• Pricey if the user wants more than 2 GB of storage
3. Google Photos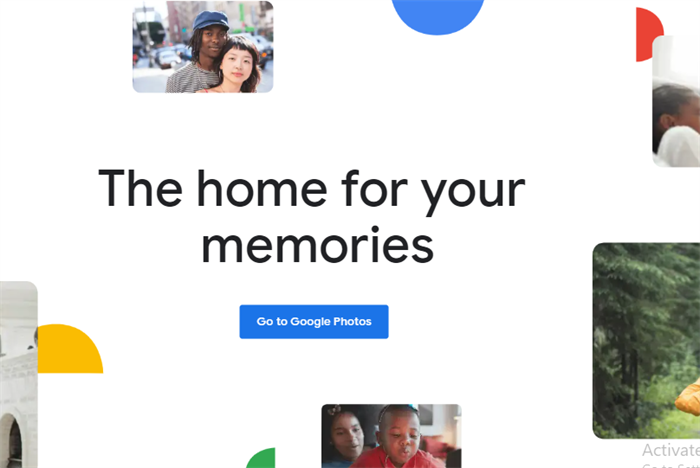 Google photos is another great online photo storage app/site for storing your favorite photos without the fear of losing them.
Google has improved its photo storage service over time to include a variety of features that photographers will like. Color correction, resizing, scaling, and other editing tools are available in Google Photos. Or if you want your photos to be super high-resolution, an image upscaler online can be your ideal choice.You may also build albums that can be shared with the public or with certain Google users.
Google photos have a site as well as an app. All you have to do is store all your photos on your Google account and you can access them from anywhere around the world!
The best thing is that it securely backs up your photos and videos. You also don't have to worry about privacy issues at all!
TRY TODAY!
Pros
• User friendly
• Easy sharing with family and peers
• Automatic backup
Cons
• Free version doesn't let you store larger files
4. Yogile

Yogile is yet another free online photo storage website that provides countless features for its users.
It includes everything you need, including unlimited photo uploads and storage, limitless photo album capacity, and secure album storage that assures your albums don't get lost or destroyed!
All you have to do is create your account and log in. You can use a free or paid service. There are much more features in the paid one. With free service, all albums get deleted automatically after days but will be kept safe for life in the paid one!
Yogile provides 1 year of unlimited storage for just $44.99. VISIT THE SITE NOW!
Pros
• All image formats are supported
• Very easy to use
• Unlimited year's storage in less than fifty dollars
Cons
• Its free version is not good as albums get deleted after 7 days
5. Cloudinary

Cloudinary is another photo storage website that will keep your photos safe without causing you any worry at all! It has tons and tons of features.
With simple APIs, you can store, convert, optimize, and transport all of your media assets in no time. Photo and video editing tools like image colorizer and optimizing images and video feature, it provides all!
It has a free version, a plus version that costs $99, and an advanced version with 5 users and 3 accounts costing $249. CHECKOUT TODAY!
Pros
• Many features in the free version unlike others
• Available in three languages
• Digital asset management
Cons
• A little difficult to use
FAQs
1. What is the best online photo storage site?
There are countless online photo storage sites and it's always difficult to find the best one in the market. A few of the best have been mentioned above with all the pros and cons listed with each. You may check and decide which best suits you.
2. Is it safe to store photos online?
It depends on the platform that you use. Use online photo storage sites are safer. Some sites and apps give safety guarantee while others don't. It is best to do full research before choosing and using any app or site.
Conclusion
There are countless free photo storage sites online but finding the best one is always hard. We have made it easy for you and listed all the pros and cons of each photo storage provider along with their subscription plans. So, all you do is read and choose the best of the best!
Try now and enjoy storing and editing your photos and videos. Now, you no longer have to worry about not having storage in your phones or laptops, but photo storage sites are there to keep all your valuable data safe and secure. Last but not the least, try image enlarger for upscaling your images.
Do you find this post helpful?
Yes
No