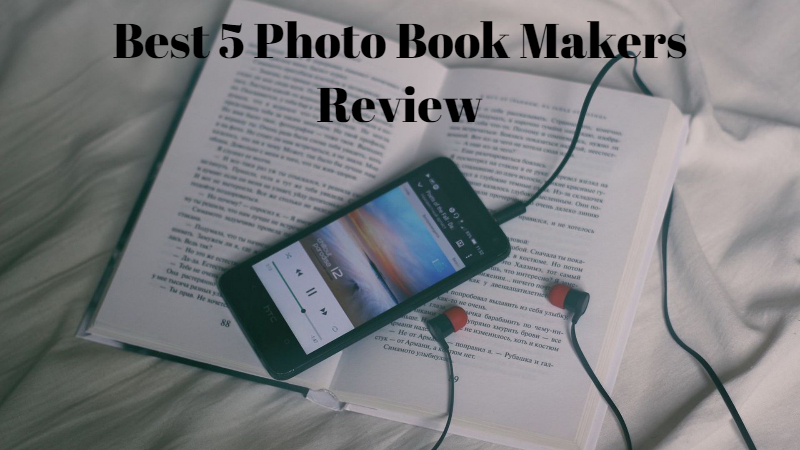 A photo book maker is definitely a great alternative to simply storing your amazing pictures in your phone. A photo book maker can not only allow you to store those pictures digitally but also go steps ahead and create a photo book that shows them off in style, much like a reputed magazine. Not to mention that you can now also get free online photo book maker applications that offer really great features and give users enough freedom to flex their creativity. Old photos are naturally the best material to make a photobook. Online tools like VanceAI Photo Restorer can remove the imperfections from the old photos. At the same time, with this best photo book maker list, we will show you five picture book maker tools that you should certainly try out. You can use photo enhancer applications to maximize your photo's quality and make photo hd.
Restore Photos before Making Photo Book
A photo book must contain a collection of your precious old memories, so certainly, no one would like to have photos remaining torn or of low quality. In this case, VanceAI Photo Restorer is here provide online old photo restoration service by automatically removing scratches, fractures, spots, and sepia. If you are interested, you can try to restore your image now or download it directly from the pop-up window on the right without leaving this article.

Of course, you might also want to make some simple editings to your photos, like resizing, enlarging, cropping, etc. VanceAI, as a one-stop photo enhancer solution website, can always meet your different requirements. After restoring your old photos, you can also enhance them to a higher level by producing possible details and super HD output for you.
VanceAI PC is full-featured desktop software developed by VanceAI that lets you instantly process local photos in bulk with more customization options, which will significantly simplify your workflow and boost your productivity. Free Download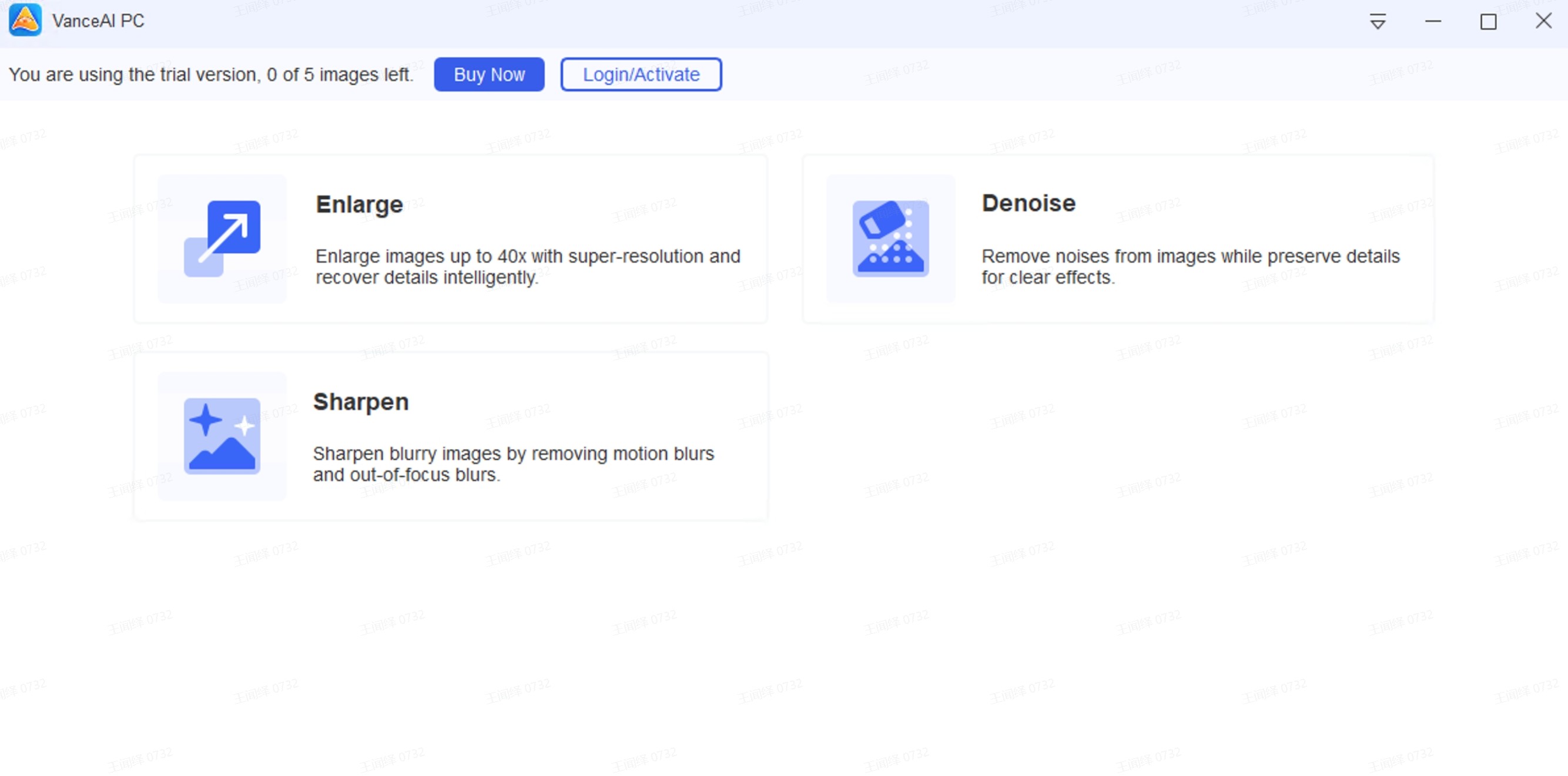 Best 5 Photo Book Makers List
1. Adobe Express
Price: Adobe Express is an online photo book maker that gives basic features for absolutely free to all users. For all features, you will need to pay around $11 per month.
Adobe Express is more than just a photo book app. Designed for a good amount of graphic designing, you can expect a bunch of cool features that allow you to enhance your images through logos, vectors, text labels, and more. With Adobe Express, you can make use of its templates feature to create your own photo book. You can choose a template and apply it for all images, which makes it easy to have a consistent theme for your photo book. After that, you only have to keep adding pictures and you will have your photo book ready in no time. Moreover, the application also allows users to make edits to the template itself.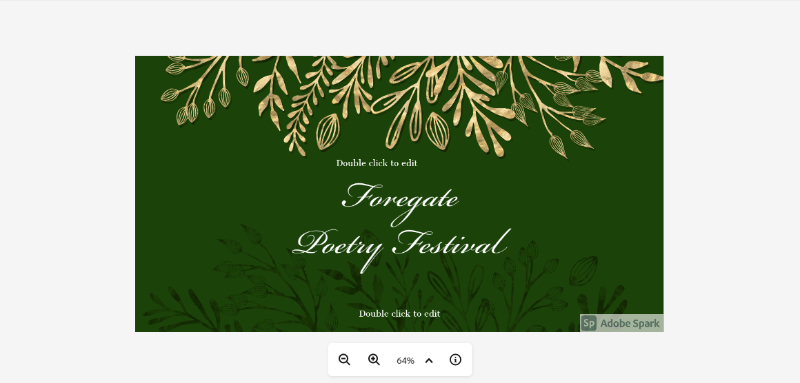 Pros:
Has multiple features.
Templates are pretty good.
Quick app.
Cons:
Limited free use.
It will apply watermarks on images on the free version.
Can be buggy sometimes.
2. Mixbook Photo
Price: The Mixbook photo book maker application will charge you depending on multiple factors, including photo book size, styles, types of designs applied, etc. However, the most basic photo book cost starts from $24.99.
Mixbook is easily one of the best online photo book maker applications that you can use for creating photo books out of basically any occasion. You can see on their website a list of different topics upon which you can make photo books. Also, you can even choose smaller details such as the size of your book, starting from 6x6 to 12x12. You can also choose the style and finishing of your paper as well as the cover. The cost alters according to what you choose. Not to mention that you can also make a landscape or a portrait style photo book. For instance, you can colourise your old family photos and add them all in a portrait style photo book. There are certainly no lack of options when using the Mixbook photo book maker.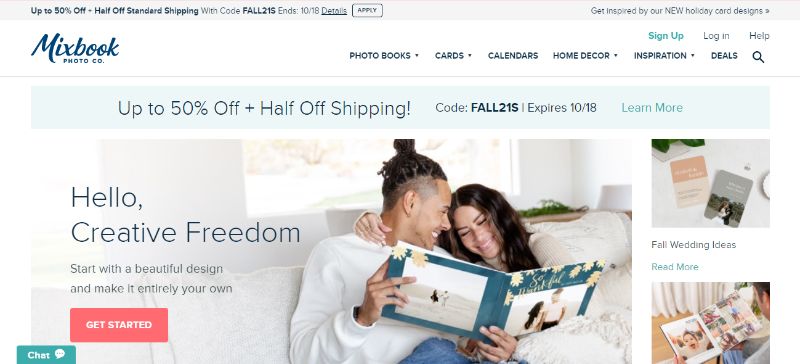 Pros:
Probably the best photo book app online.
Different kinds of photo books.
Great features.
Cons:
Unavailable in most regions.
Expensive application.
UI can be better and simpler.
Also read: Best 5 Online Photo Storage Sites
3. Photobook
Price: This is an Android mobile photo book app that is usable for free by all users. It may contain in-app purchases, however.
A great aspect of this mobile app is that it has a smooth design and offers features outside of photo book creation that are anyway useful to everyone. Through this photo book app, you can personalize multiple things, such as photo books, cards, gifts, and more. When it comes to pictures, you can add interesting frames and papers. It has a few common features with Mixbook that allow users to really craft the photo book their own way. It also has a gift shop feature that you can use to get personalized mugs, bags, etc. They will also add the options to personalize t-shirts soon.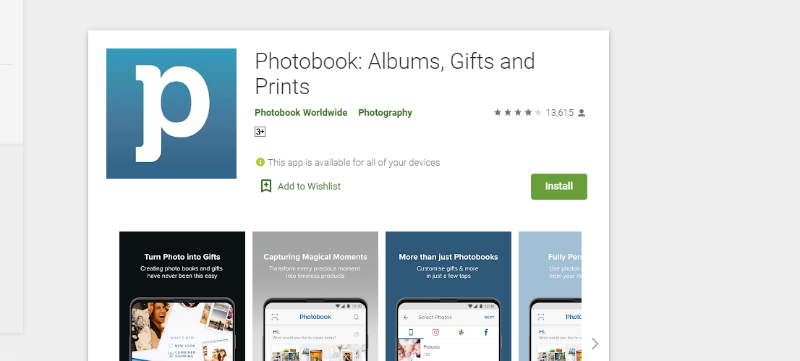 Pros:
An easy to use application.
Free to use.
Multiple useful features.
Cons:
Less features for photo books.
Can be buggy.
Can be slow on some tasks.
4. Shutterfly
Price: This mobile app can be used for free to create photo books, edit them, and more. It may contain in-app purchases for some of the features.
The Shutterfly mobile app has a bunch of useful features that make for a great user experience when dealing with photo books. It also has a feature named Instant Books that you can use for creating photo books with just a few quick steps. You can also use this application simply for its storage features. All users receive unlimited storage and they can easily organize their images on this application. Other than that, the Shutterfly photo book app offers shopping for bags, gifts, cards, and a bunch of other accessories. With this photo book app, you will get well-rounded features for free. Use an image colorizer and make a photo book instantly with this tool.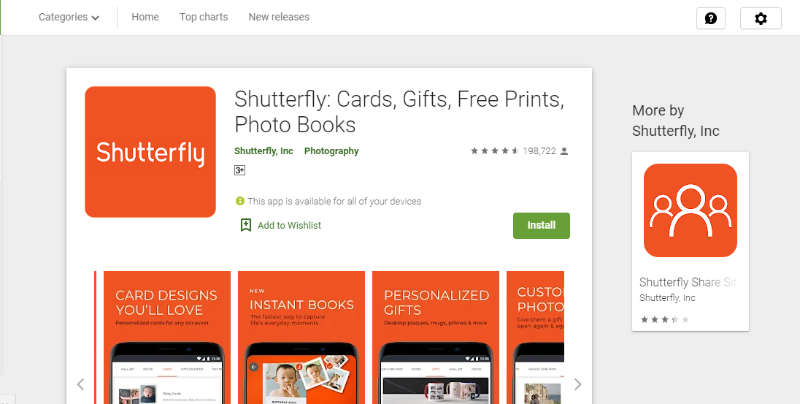 Pros:
Multiple good features.
Instant Books is useful.
Easy to use.
Cons:
Better UI needed.
Can be buggy.
In-app purchases.
Also read: Top 5 Best Photo Album Software Review
5. Canva
Price: You can use Canva to make your photo book for free. You can use the Pro version of Canva for 30 days with a free trial or simply buy it for $5 approx.
Canva makes it really easy for users to design a photo book, thanks to its intuitive and attractive UI design. You can select the type of photo book you want with just a click from the menu in the editor. There are many options such as Travel Photo Book, Mother's Day Photo Book, and more. You can use VanceAI to enhance all your photos and upload them on Canva to use them for the photo book.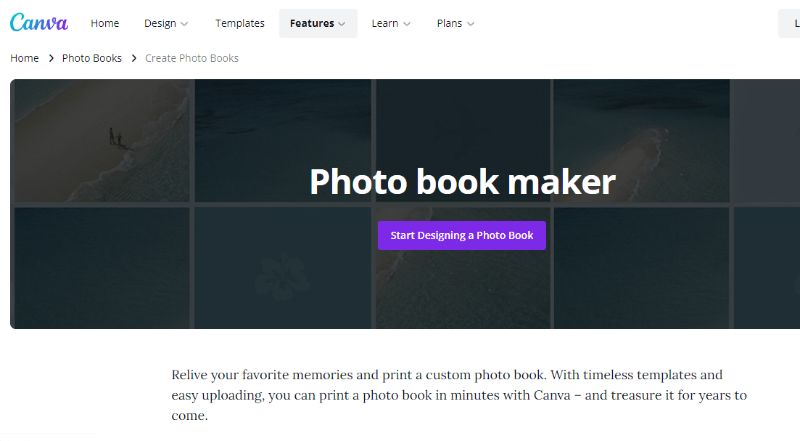 Pros:
One of the best photo book apps.
Comprehensive editor.
Different styles of photo books.
Cons:
Limited features on the free account.
UI can be a bit unresponsive.
Need more export options.
Conclusion
With these photo book maker applications plus the photo repair guide, there is little that you can't do. Thanks to their variety of features, affordable and mostly free prices, and reliability, you can make stunning photo books without hassle. You can even colorize photo online and add them instantly to an app to create a family photo book.
Do you find this post helpful?
Yes
No