Toongineer Cartoonizer has undergone a remarkable transformation with its latest upgrade. Through extensive research and testing, the photo-to-cartoon function has been upgraded with Stable Diffusion technology, resulting in superior quality cartoon outputs. The new version introduces differentiated model selection based on gender characteristics, offering various styles for both male and female cartoons. Users now have the flexibility to switch between the old and new versions, benefiting from a more creative and immersive background depiction. Toongineer Cartoonizer, one of VanceAI's flagship products, also released a new engaged page to show the AIGC application. You can easily read more about application ideas about AI tools.
Incorporate with Stable Diffusion Technology
The cornerstone of Toongineer Cartoonizer's new and improved performance lies in its integration with Stable Diffusion technology. This cutting-edge algorithm enables the photo-to-cartoon function to produce higher-quality cartoon style outputs with smooth color gradients, precise lines, and true-to-life depictions. Unlike conventional cartoonizers that may produce pixelated or distorted results, Stable Diffusion ensures seamless transformations while preserving the integrity of the original images. The result is stunningly artistic cartoon versions that captivate the imagination. The upgrade introduces advanced techniques to infuse depth and mood into cartoonized images, transforming ordinary backgrounds into picturesque scenes.
Differentiated Model Selection Based on Gender Characteristics
Upgraded Toongineer Cartoonizer introduces differentiated model selection based on gender characteristics. Users now have the option to choose between male and female categories, each offering three preset models.

This innovative approach ensures that cartoons accurately reflect both genders' distinct features and traits, delivering captivating and realistic portrayals. Whether you're cartoonizing a picture of a gentleman with a well-groomed beard or a lady with expressive eyes, the new models provide an array of charming possibilities. The ability to switch between styles and tailor them to individual preferences elevates the cartoonization experience to new heights. Besides that, this function also can be seen as a great AI Face Generator. You can know more from the link.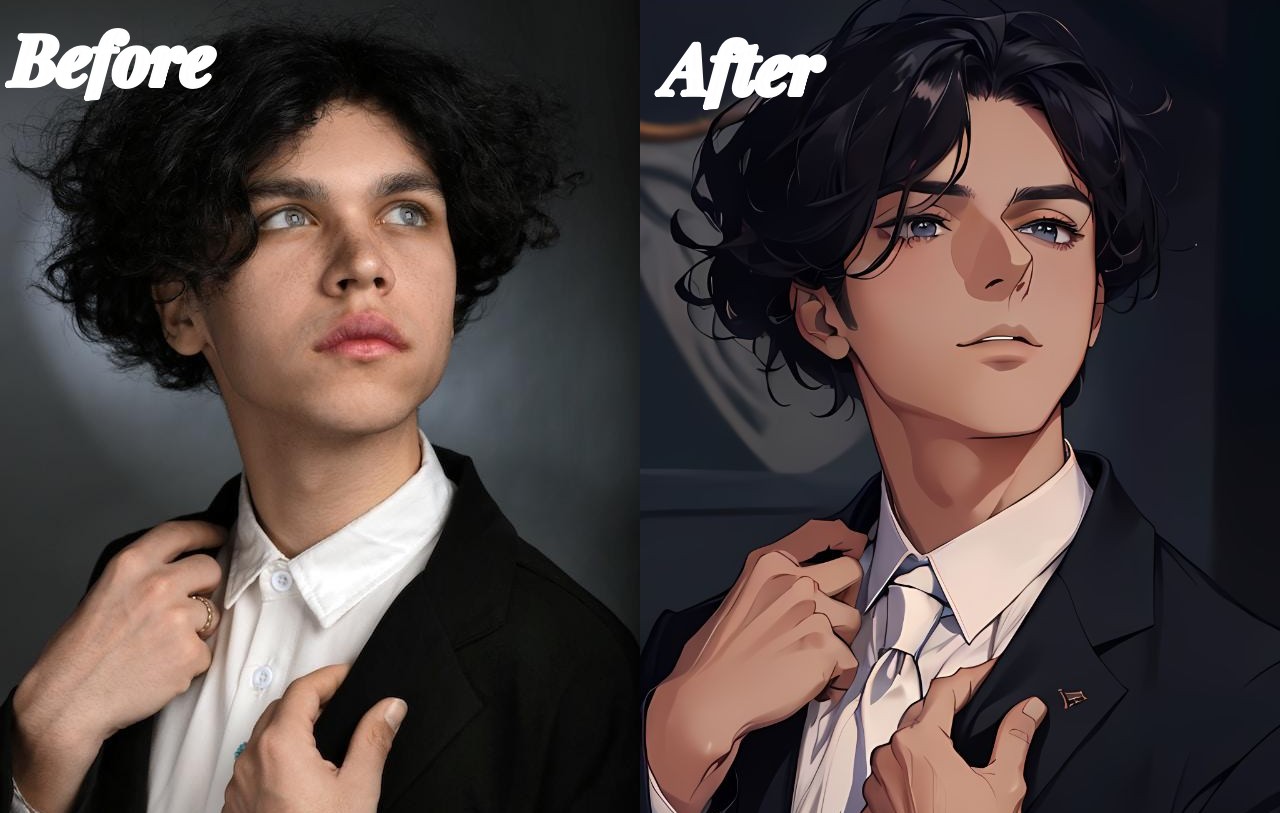 Transform Landscape Pictures with Enhanced Scene Depiction
Landscape pictures come to life in the new version of Toongineer Cartoonizer with the enhanced scene depiction feature. The upgraded algorithm significantly improves the ability to depict scenes, resulting in higher-quality and more visually appealing cartoonized landscape pictures. Users can now select any model of any gender to generate unique styles of cartoon landscape paintings, elevating the quality and richness of their artistic creations.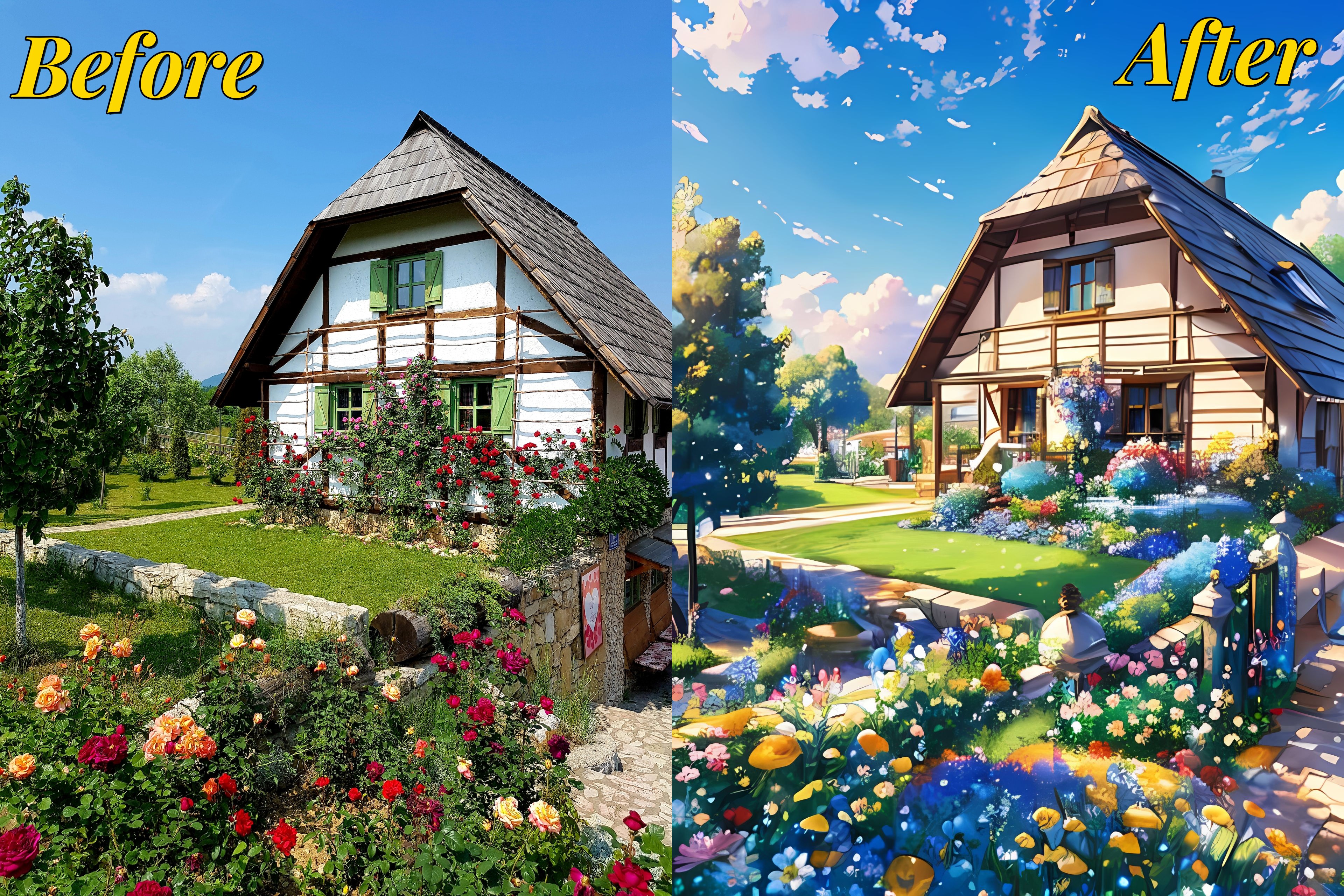 Effortless Switching Between Old and New Versions
With the latest upgrade, Toongineer Cartoonizer introduces a user-friendly option to switch between the old and new versions of the tool. By default, the new version is displayed, boasting enhanced features and functionalities. However, users who prefer the classic interface can easily switch back to the old version with a simple click. Moreover, while using the old version, users can instantly jump to the new version to explore the latest creative options. The new version got better feedback on Vtuber making way for those trying to find a smart Vtuber Maker.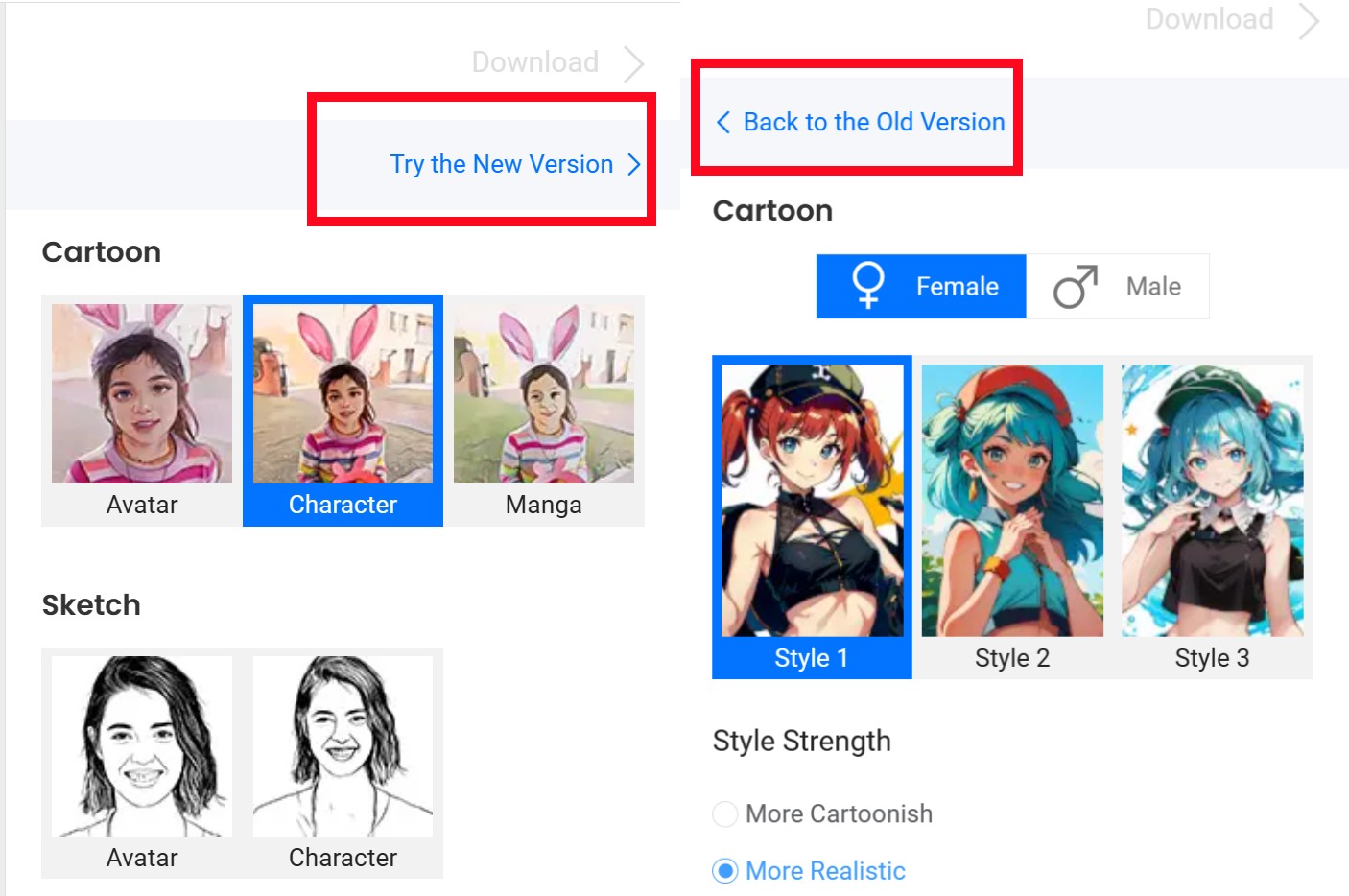 How to experience new features in Toongineer Cartoonizer?
Step 1: Visit Toongineer cartoonizer's workspace by clicking the "Upload Image" on the page.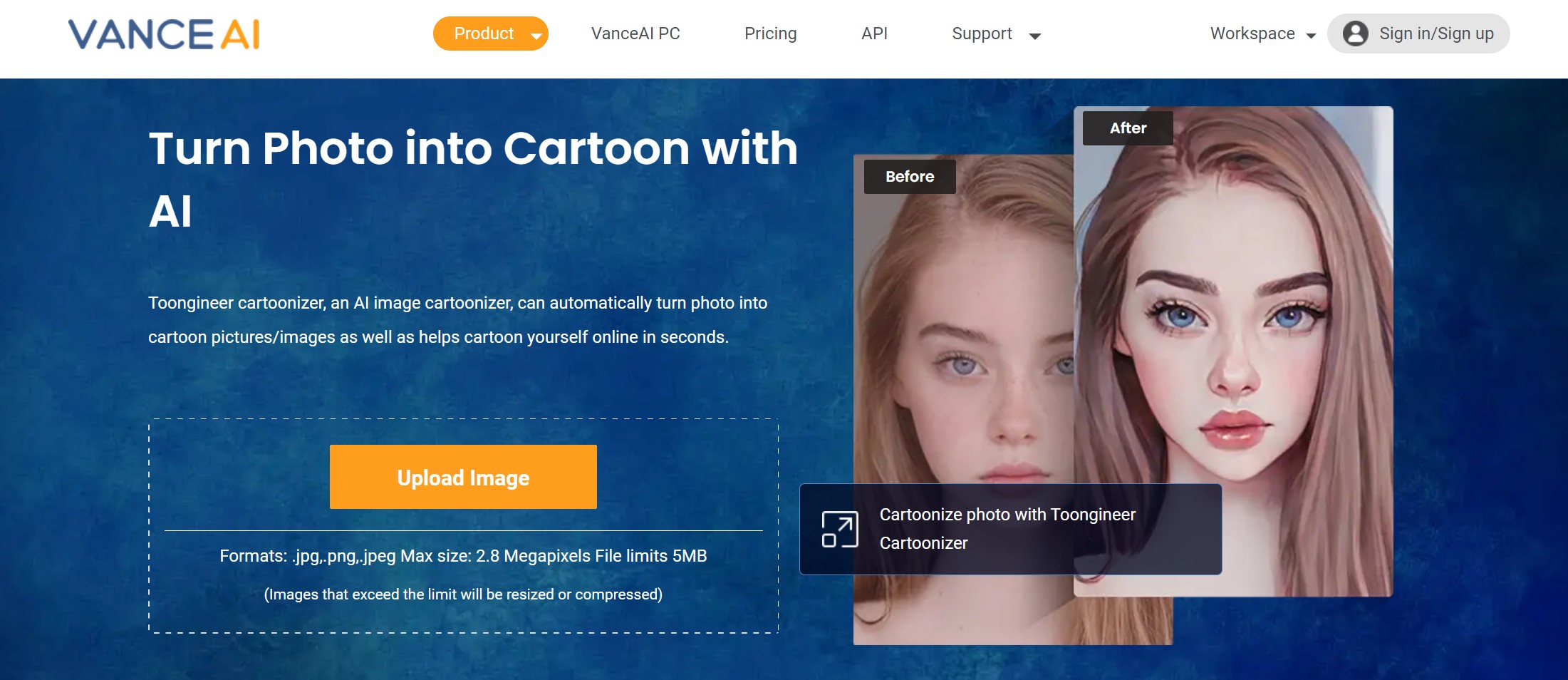 Step 2: After uploading your image, you can choose the style and strength you want and click "Start to Precess" to enjoy this cartoon trip.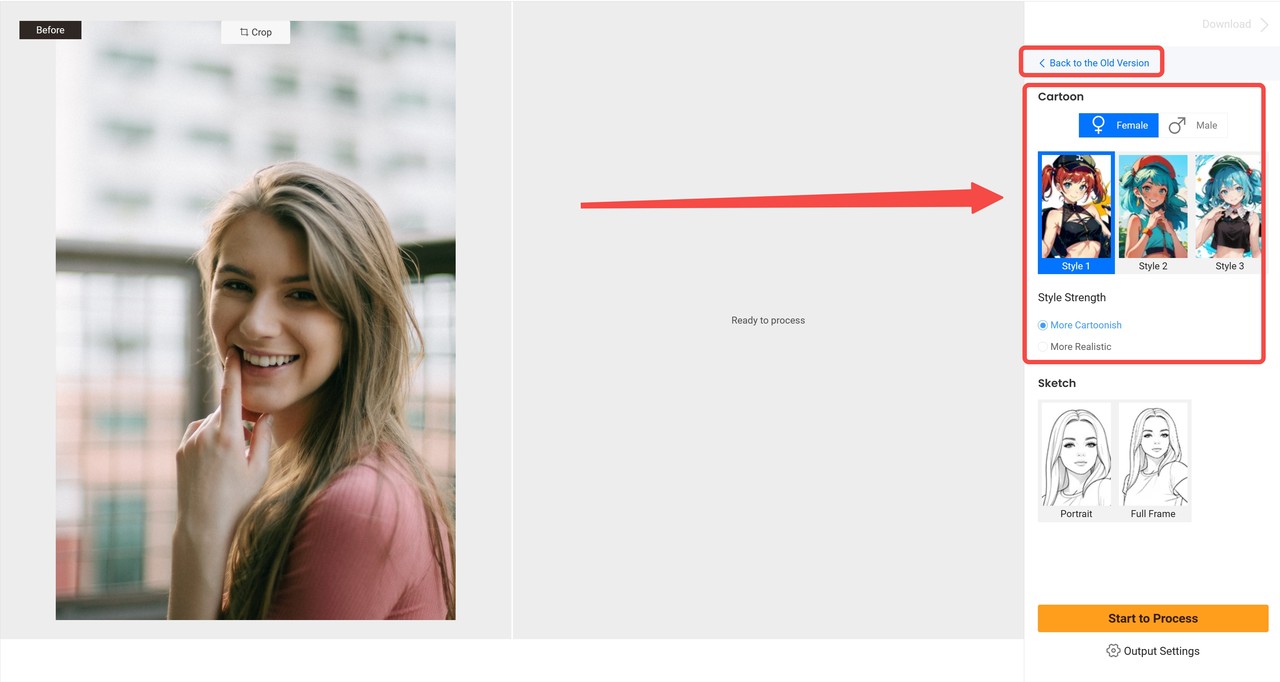 Step 3: Preview the cartooned pic. You can download and save it to your device. This is also a great way to make some fancy AI Portraits, making fancy selfies at a fast speed.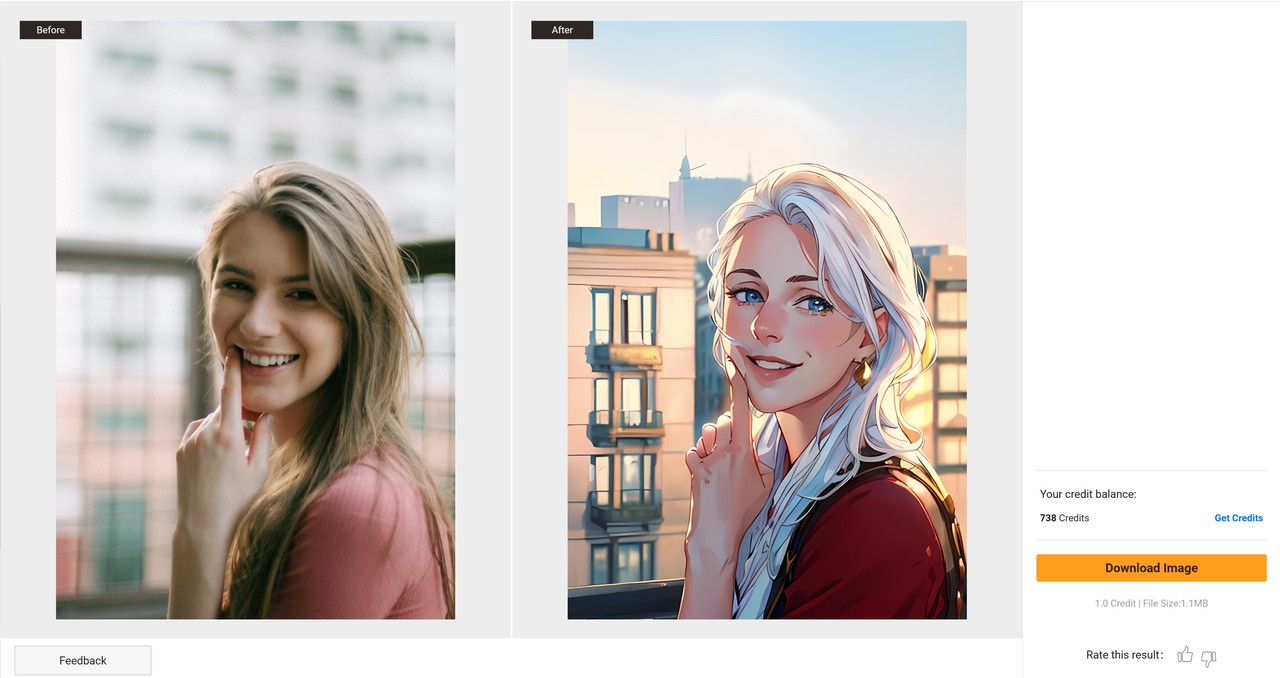 Conclusion
After reading those new feature performances, now you can start a free trial! As for free users, there are 5 free trials and only downloads will consume credits. Click the link provided above to try!
Also read: Tutorial: How to Use Toongineer Cartoonizer - VanceAI
Do you find this post helpful?