Start taking great photos of corporate events by following these event photography tips for beginners. Event photography can be lucrative, but it can also be tricky to master since you often shoot in difficult lighting conditions with fast-moving subjects and big crowds. If you are not satisfied with the result, you can use some tools to make photo HD.
Event photography can also be downright nerve-wracking the first time you try it, so preparation and good technique are vital to success. If you're looking for a comprehensive tutorial on event photography, look no further. In this article, we are going to mention some ways to improve your event photography skills quickly and easily! Also, VanceAI photo enhancer for upsacling image quality is also involved in this article.
The technology of photography has come a long way. We must establish what it means to make photos professional. Professional photographers take their job very seriously and want it done well. They want their images enlarged perfectly, and they don't want them manipulated by software after being enlarged.
AI image enhancer is probably your best bet if you're looking for an inexpensive, high-quality photo enlarger with a high degree of control over your pictures. Here's how you can enlarge your images easily.
Step 1 - Open image upscaler website and go to Image Enlarger Tool
First of all, open the VanceAI website. Here are various AI tools available to choose from. Choose AI Image Enlarger for now.
Step 2 - Upload the Image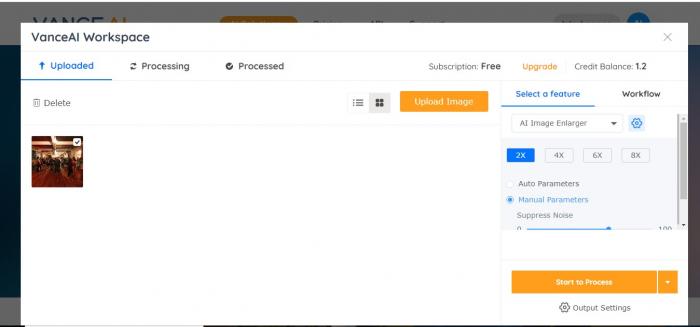 Now simply upload the image that you want to enlarge. Click on the Upload button.
Step 3 - Let the Image Process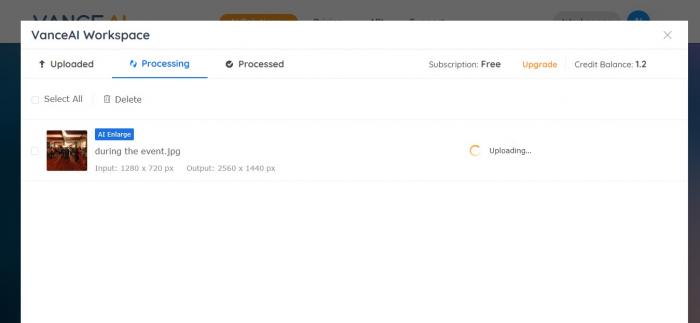 Image processing will take some seconds.
Step 4 - Download the Image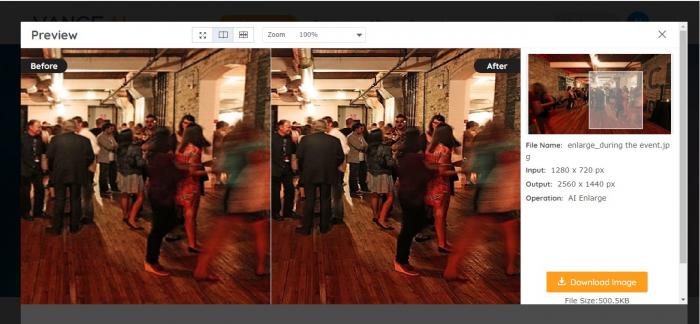 Once the image has been processed successfully, now you can download the image.
Here, you can see a clear difference in photos (Before using an AI image enlarger and after using it). You can also enlarge and enhance your photos using AI technology.
What is Event Photography?
Event photography is exactly what it sounds like photography at events! Events can range from birthday parties to concerts, business conferences, and corporate award ceremonies.
Event photographers need intimate knowledge of angles, lighting, and shutter speed when snapping their shots; these are just a few reasons why event photography is unlike any other type of photography.
Event photographers must also be quite creative since they're shooting in all sorts of environments (and under all kinds of lights!) at different types of events. Event photography includes corporate events, live music shows, sports (including auto racing), fashion shows, and trade shows.
What Is Necessary For Event Photography?
There are some essential tools that every professional event photographer should have. If you're starting as an event photographer, make sure you know what your needs are before purchasing anything.
The first items on your list should be a digital camera and a solid tripod. Many event photography tips and tricks can help a corporate photographer shoot more professional-looking photos. Here are some of them.
Picking the best gear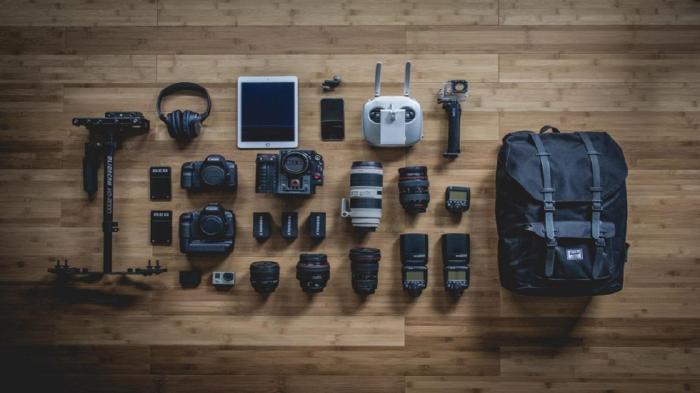 Picking out gear for event photography can be a bit of a headache. If you're looking to build up your kit and get into event photography, here are some tips on what works best.
For starters, make sure you know what kind of events you want to photograph—are they sporting events? Live concerts? And where will they be held? Be sure your gear is up to snuff to capture each moment as it happens! You don't want to miss anything!
Before the event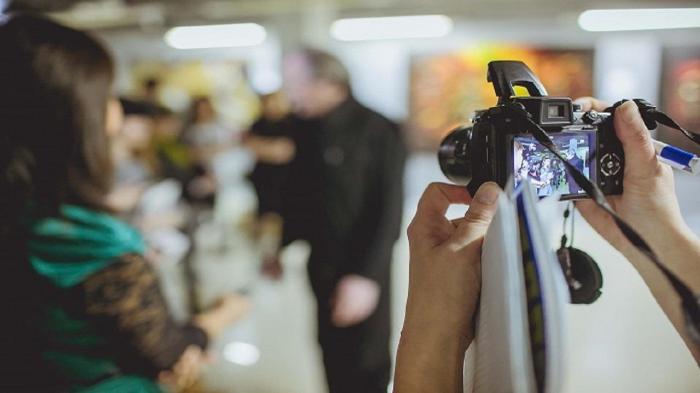 Finding event photography tips can help you be prepared ahead of time and figure out how to prepare yourself to have a successful experience.
Some people say that shooting events is entirely different from other types of photography, but just because it's unique doesn't mean it's more complicated. If you start doing event photography, you will quickly see that many of your skills carry over nicely, and if you are an outgoing person, then learning how to shoot events will be even more accessible.
During the event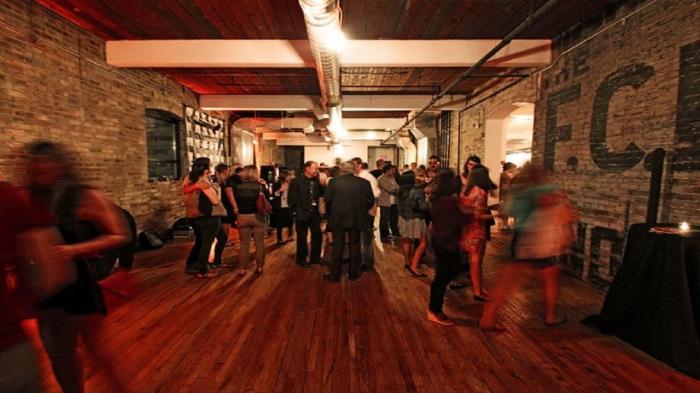 The foremost tip for event photography is always to ensure you're getting natural light wherever possible. It will produce better pictures and is much better on your camera battery than using a flash.
For photos editing
Event photography tips say that ensuring you keep track of your batteries and bringing an extra set allows you to shoot throughout. This helps increase your chances of capturing that great shot at critical moments during events such as awards ceremonies or speeches.
Besides, for photos' post-editing, unlike traditional tools which often produce blurry and even pixelated results, image upscaler tools offered by VanceAI can upscale an image with AI within 3 seconds. VanceAI Image Upscaler is an excellent tool for AI image upscale.
Why shoot corporate events
If you're looking for an alternative to wedding photography, corporate event photography is one great option. Corporate events usually offer a fixed number of hours and are often shot from behind the scenes, ensuring plenty of flexibility in terms of shooting styles and equipment.
Corporate event photographers have a lot of creative freedom with their shoots—unlike at weddings, where everything is planned down to every detail—and they can experiment with different angles and setups.
Corporate event photography also offers more time to get your shots right. These events don't have as many moving parts as weddings do, so you don't need to worry about missing out on any big moments or being rushed by clients. Corporate clients will likely appreciate your ability to take your time getting shots just right.
FAQs
How to do event photography?
When it comes to photographing events such as corporate conferences, trade shows, and school gatherings, knowing how to do event photography is a valuable skill. So, if you're a novice photographer looking for some event photography tips that can help you take great pictures of your friends at these kinds of events, read our above-give tips carefully.
Conclusion
This guide contains everything you need to know about event photography as well as ways to help enhance photo quality online. We hope it's been helpful, and if you found value in our content, we would greatly appreciate it if you shared it with your friends and followers on social media. Thanks for reading! If you have any questions, please feel free to comment below!
Do you find this post helpful?
Yes
No