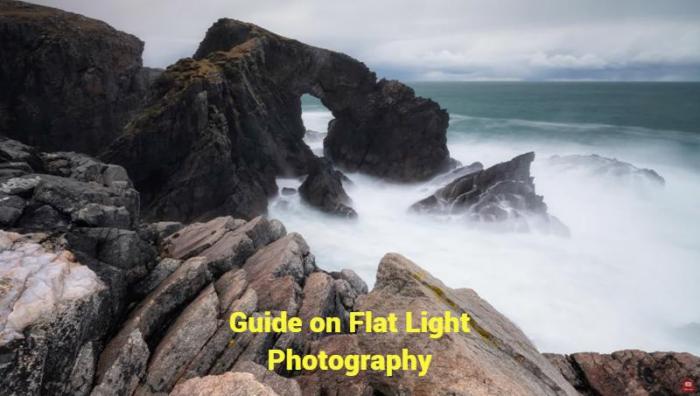 The term flat light in photography can be really confusing at first, especially since there are multiple jargons in photography that include the word "light". If we were to summarize flat light photography, we could say that flat light photography or flat light in photography usually means a picture that has extremely low contrast. Hence, there is no clear division between the main light source and everything else in the picture. Flat light can yield unique results and hence, it is best to always have professional image editing tools. Therefore, flat light photography is neither good nor bad and its result simply depends on other factors. In this guide on flat light photography, we will look into what is flat light in photography, suggest professional VanceAI photo enhancer tools, and give a few tips on how to take good flat light photos.
As said before, it is essential to make use of professional image editors and enhancement features in order to improve the flat light photos in many images. Flat light can happen unintentionally and in order to repair that, at least as best as you can, make use of VanceAI tools such as VanceAI Image Upscaler or AI Photo Dehaze. VanceAI also has other amazing AI-based tools that can unblur images, give them color correction, sharpen them, and more. VanceAI can be used online or as an API, if you want to have better access offline. It also offers three image credits for free per month to all users.
Image upscaler is also an AI powered image upscaling tool offered by VanceAI. This particular tool is excellent when it comes to increasing the resolution of your image while upgrading its quality simultaneously and make photo hd. Given that it has AI, the whole process is made automatic for the user. The user only has to upload an image and choose a few preference settings. The application takes care of everything from there. You will get the finished image in just a few seconds. Moreover, the UI is designed to be easy to use and efficient with space and time.
When it comes to the pricing, VanceAI has some good options. The free account gives you access to all VanceAI tools though with limited image credits only and a watermark. The paid options start from $4.99 per month for the annual plan, which includes exclusive features like batch processing and faster processing.
How to Use VanceAI Image Upscaler?
With these few steps, you will know how to use the AI image upscale (equals to AI Image Enlarger) and by extension, almost all of VanceAI tools online.
1. Click on the link given above to access the tool web page. From there, you will need to click on the Upload Image button to proceed.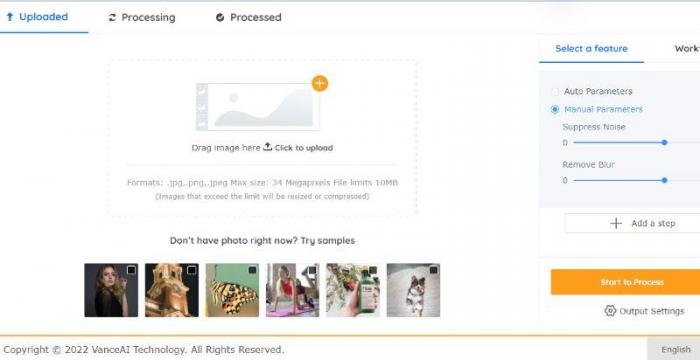 2. This opens up the VanceAI Workspace. This is where you can easily switch between different VanceAI tools, upload images, and more. Upload an image and click on the Start to Process option.
3. Go to the Processed tab and click on the Preview icon on the right. Below the Before-After comparison image, you will see the Download Image option. Use it to save the image in your device.
What is Flat Light Photography?
Flat light photography is a type of photography or an image that has really low contrast, making it an image that has a lot of overlapping. The said overlapping is mainly between objects in focus and the main source of light. There is hence little distinction between the two. Here are some tips on improving your flat light photography.
1. Try Taking Portraits with Flat Light
The main feature of a flat light is that it overlaps a lot of details that can be otherwise seen in an image. While we like to see a lot of details in portraits, you can still make an equally striking photo with the correct use of flat light.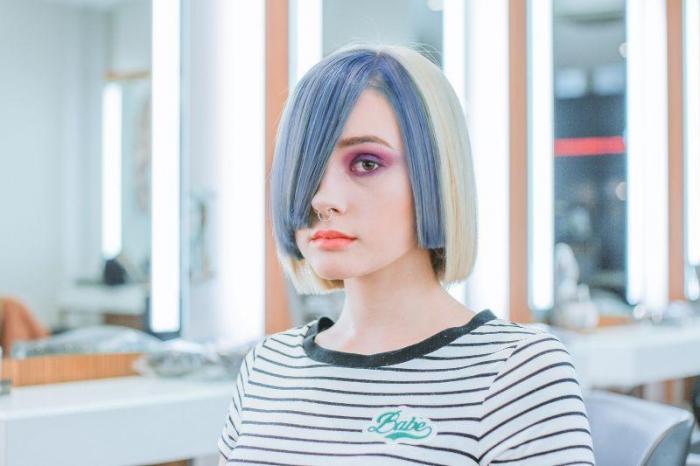 What flat light can achieve in a portrait is an effect of aura around the person. This can also be used for wedding photographs and candid photos taken outside in the park or a similar place.
2. Make Use of Image Editing Software Apps
Naturally, a flat light photograph can tend to be brighter than you would like. While sometimes light is inevitable, you can still remedy this situation. After taking a picture, you can simply process it through image editing software applications such as VanceAI photo enhancer or Photoshot. However, an app like Photoshop does require you to know how to use the app and know image editing.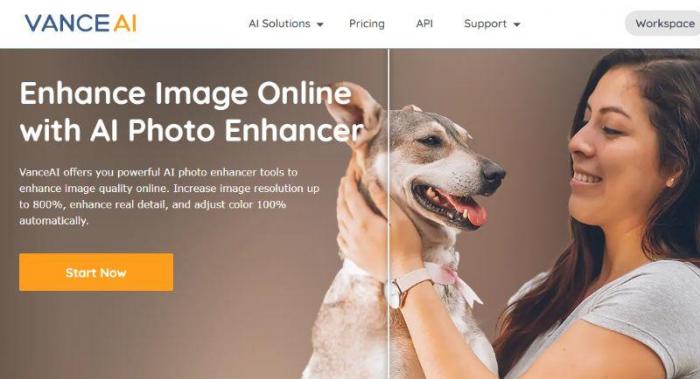 You can make multiple images out of just one with a good image editing software.
3. Use the Right Light for Flat Lay Photography
Flat lay photography is a highly popular and efficient way of photography. This is especially effective in product based marketing. By using the right amount of flat light techniques, you can have a stunning flat lay photography. With a bit of editing and research, you can also get the best portable flat lay photography light to enhance your image.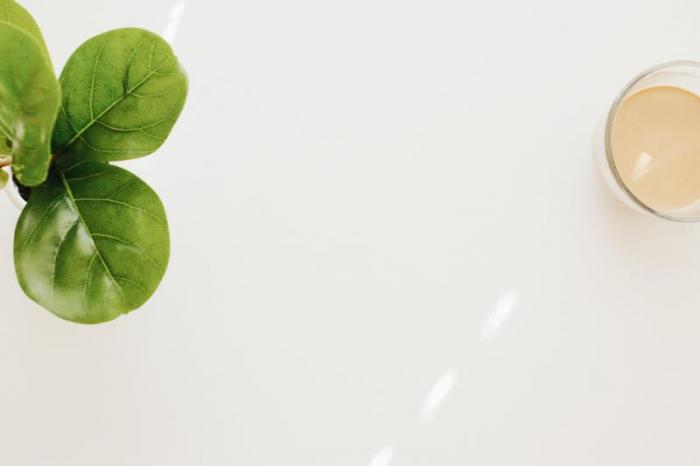 The flat light elements help in making the image eye-catching. The hints of light on the leaves, desk, and drink add more details to the image and add to the overall aesthetic.
4. Know About Your Location
If you know your location beforehand, along with the timing, you can have better control over the lighting situation as well. If you do not want flat light, it would be best to have a photoshoot where the sunlight isn't the major aspect. A location where sunlight can be obstructed also works well. Not to mention that you can also shoot indoors because it allows you to regulate the amount of light you want from the outside.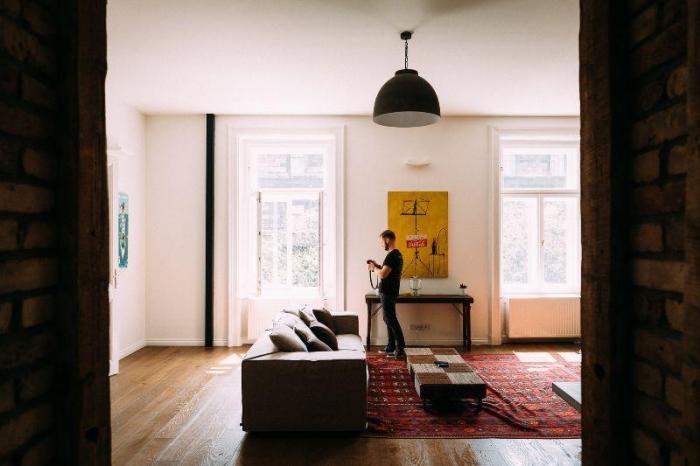 5. Try Different Kinds of Photography Styles
The flat light is going to present and therefore, it is just as important to try out different things with your photography as it is to follow other tips for flat light photography. Lighting is something that can make or break your visuals. If you have a quantity of photos, there is bound to be an image that just strikes out as special. You can try portrait photography, flat lay photography, landscape photography, etc and keep experimenting within each. Naturally, you can't just try everything at once.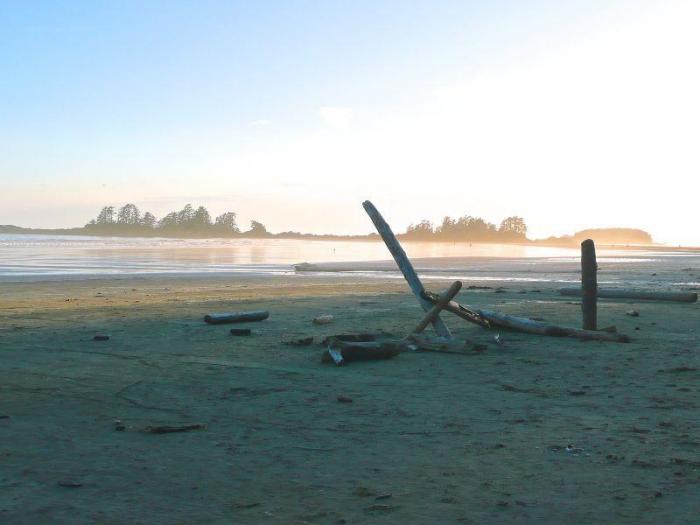 FAQ
1. What is flat light photography?
Flat light photography happens when your image is filled with light, to an extent where the light overtakes a lot of the details in the image. As a result, this makes for an image that has less contrast. This is not necessarily a bad thing, however. By using flat light in the right way, you can make stunning visuals, especially in portraits and indoor photography.
Conclusion
Flat light can be tricky to figure out at first. With this guide, however, you can use the five tips given about flat light photography to your advantage and make absolutely delightful visuals for a lot of photography types. You should also make use of VanceAI's enlarge image tool recommended in order to polish your image for a high definition look. Read more: Best 5 Outdoor Portrait Photography Tips
Do you find this post helpful?