Monochromatic Photography as the word suggests only has a single color in the photo. The best monochromatic photographs need not just a stable hand, it also requires the right creative mind.
Apart from the creative side, monochromatic photography also packs a lot of detail even in a single color. This requires a photo to be of a very high resolution so the different shades of the same color are depicted properly on the canvas.
You wouldn't want to invest thousands of dollars into pricey equipment just to get the perfect monochromatic shot of your best day particularly when you can get same quality but it make photo hd monochromatic photography using the power of AI for free!
You can do the best monochromatic photography using easy editing tools and a simple smartphone camera using VanceAI Photo Enhancer tools will handle any photo you upload and convert it into the perfect monochromatic color photography. 
A few years back editing your photos was nothing short of a tedious task and you needed expert editors that used high level software to do the task. The power of those tools was unquestionable but VanceAI set out to make things accessible and more user friendly than ever before.
VanceAI Image Upscaler can help you get your coveted monochromatic colour harmony photography in a matter of seconds thanks to the power of AI. With the Image Enlarger, image resolution can be scaled up by 800%.
This helps increase image quality and makes even small pictures from budget smartphone cameras into bigger photos that have the best quality online for free. It doesn't just improve the resolution, the powerful image Enlarger also focuses on little details.
With the help of AI the little details in your image will become more pronounced, and textures will be improved all the while keeping your data on secure servers.
Here are the steps you can follow to upscale your small picture into high-quality one that perfectly showcases your monochromatic color photography skills:
Step 1
Got to the VanceAI website and hover on AI solutions. Click on the Image Enlarger Button in the dropdown menu. To start upscaling, click on the yellow upload button and the following window will open on your desktop. Enlarge and increase the quality of your images by using our powerful AI-powered Image Enlarger.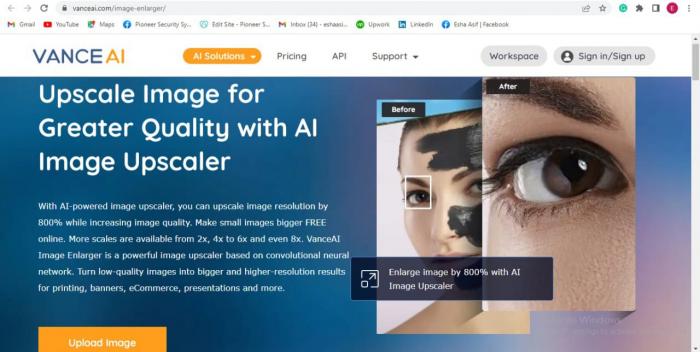 Step 2
Select the photo you want to enlarge from your computer. The AI image upscale tool allows you to enlarge your picture by 2x, 4x, 6x, and 8x, you can also reduce noise and remove blur effects from your photos.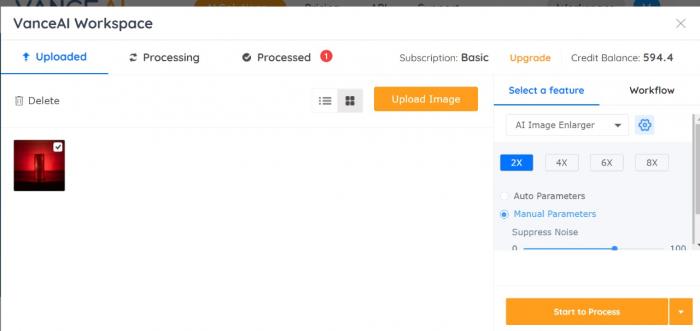 Step 3
Now that you have adjusted the settings according to your preferences, click on the process button and your picture will be enlarged and enhanced within a few seconds.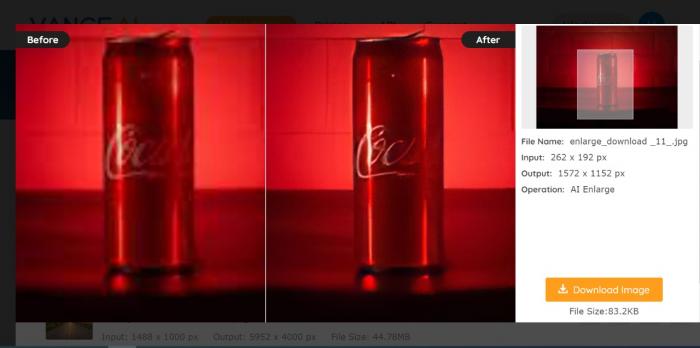 Step 4
The image processing time depends upon the size and number of images in the queue. You can preview the result and download it for your keepsake. VanceAI provides a data safe guarantee. The processed images are deleted in 24 hours.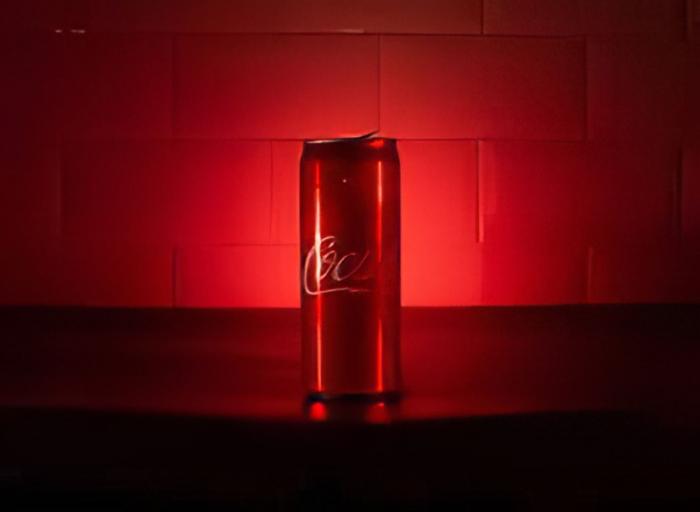 Notice that the photo above only has varying shades of red or the absence of it. It is a perfect monochromatic shot that you can get as well using VanceAI's tools.
To enlarge and enhance your engagement photos, use this AI Image Enlarger now! Or get the weekly, monthly, or yearly subscriptions to enhance countless images and get unlimited exceptional features.
VanceAI never claims anything without proof. Here are the before and after results of pictures enlarged and enhanced by our powerful Image Enlarger.
As you can see in the above picture, the image resolution has increased visibly. In the before photo, the logo isnt clear and the product is not exactly in focus. Moreover, the colors are much more punchier and better looking in the after photo.
What is Monochromatic Photography?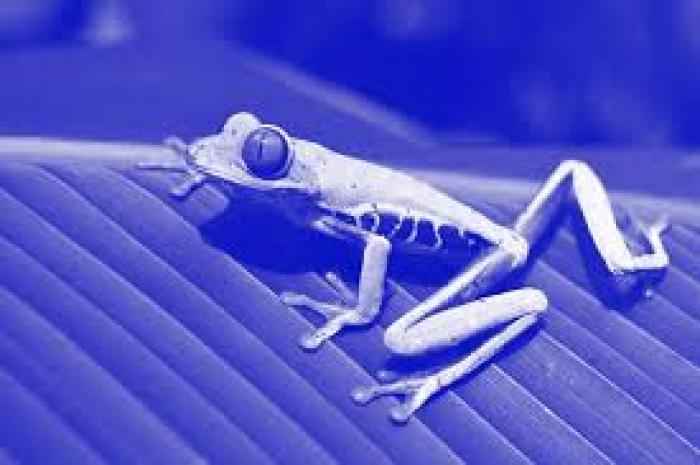 Monochromatic photography means that your picture only uses one color with varying tints and shades using intensity changes. The hue stays the same and can add some much needed color to your images.
Expert photographers use monochromatic shots to stand out and make attractive shots that get them a huge following. You can also do monochromatic colour harmony photography without spending a fortune using advanced AI tools.
10 Valuable Tips for Monochromatic Photography
Monochromatic in photography terms are shots that best showcase your creativity and eye for detail. Undoubtedly you'll want your shots to look and feel the best. Here are 10 tips you shouldn't miss when it comes to monochromatic photography.
Try a filter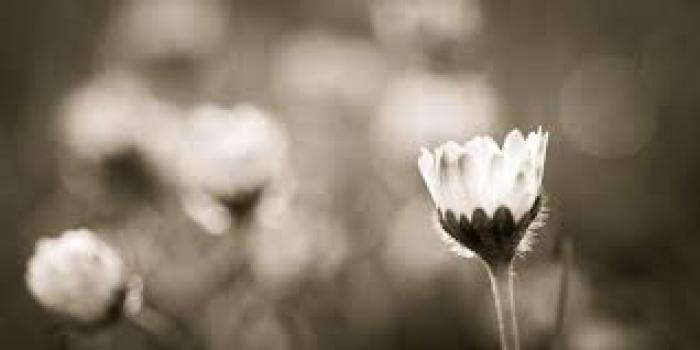 It goes without saying that you wouldn't want to waste a perfect time and place only to know that the shot you took was worthless. You can use image overlay apps or use filters in your own smartphone camera app to get an understanding of how the shot will pan out.
No need to worry about the low resolution as VanceAI can effortlessly take care of that for you. Make sure that the image has perfect lighting and that the shadows that go into the photo will look nice even if the photo was converted into a monochrome shot.
Time of the day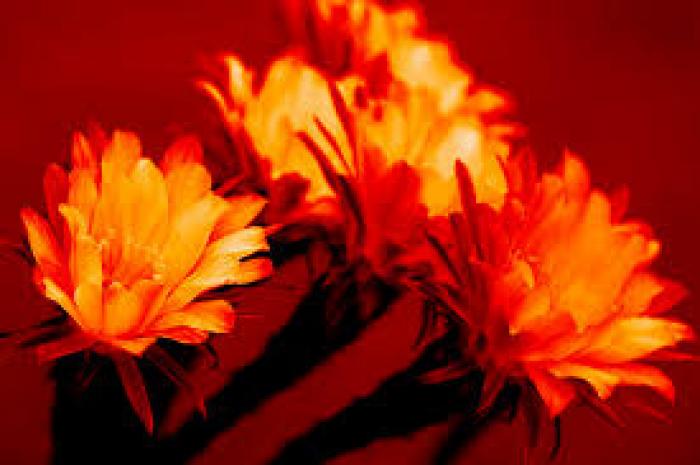 The time of the day can greatly affect the shadows that go into your image and the perfectly timed shots are the ones in which the shadows are favoring your monochromatic theme. Try playing around at different times of the day and with varied lighting to find the best combination that works for you.
Filtering Light Through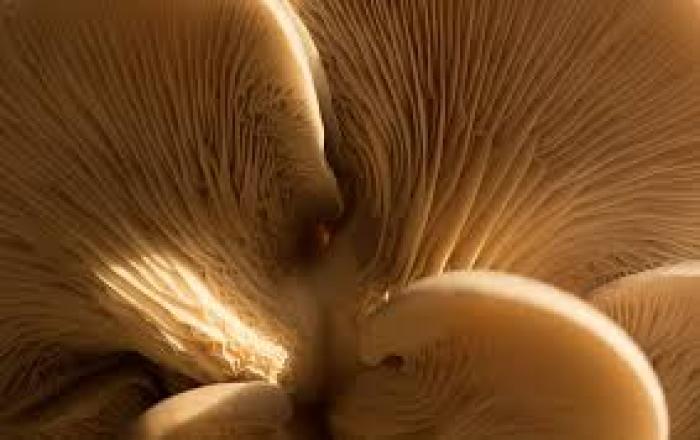 Filtering light through the subject can also create excellent monochromatic photography. Different shades and tints of the same hue are fun to look at and can make even the texture of a flower into something truly spectacular.
Use VanceAI's Image enlarger to get the best quality out of such photos.
Don't be afraid to try new things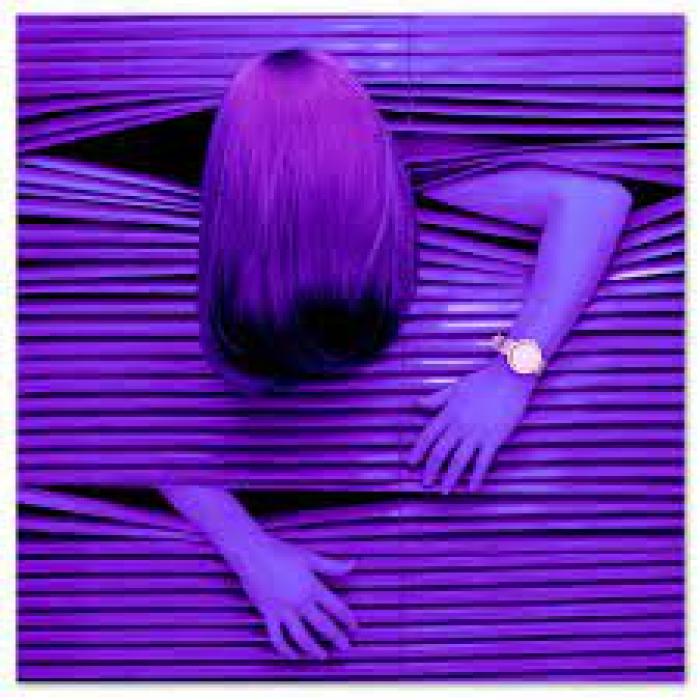 You can create art with a little flair and maybe you're just a crazy step away from becoming famous. Try taking your usual shots in monochrome and don't be afraid of mixing up a few things.
You can focus the color on the subject or the absence of it to make the photo stand out.
Choose the Right Subject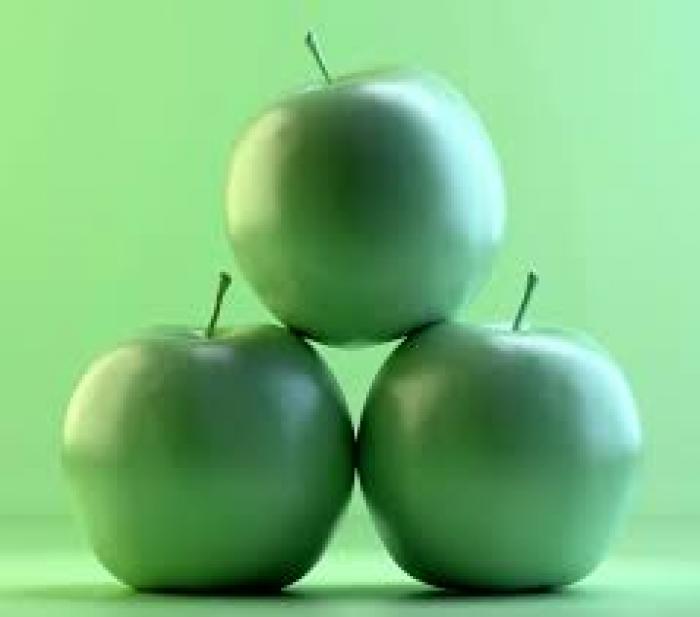 Not everything looks perfect in monochrome. You can mix up a few things and try playing around with different objects. Sometimes the most unusual of subjects are the best monochrome subjects.
The right subject paired with the right monochrome filter can make for an excellent shot. Again, don't worry too much about the resolution or the sharpness as VanceAI can perfectly take care of such imperfections.
Try Blocking the path of light
In our testing and opinion, blocking the path of light can create strong shades and tints in the same hue and give your subject the punchy presence it needs. Try different shades and shadows to test which ones suit your monochromatic portrait photography the best.
Try Darker Theme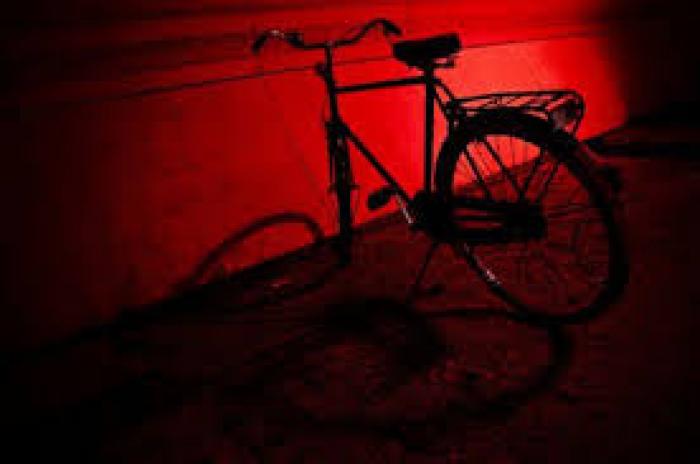 Are you afraid of the dark? Because monochromatic shots love dark areas where the image can get strong shadows and produce some strong tints in the same hue. You can try the same photo in the day and night to see how dark areas can actually favor monochromatic shots.
Greyscale is still very popular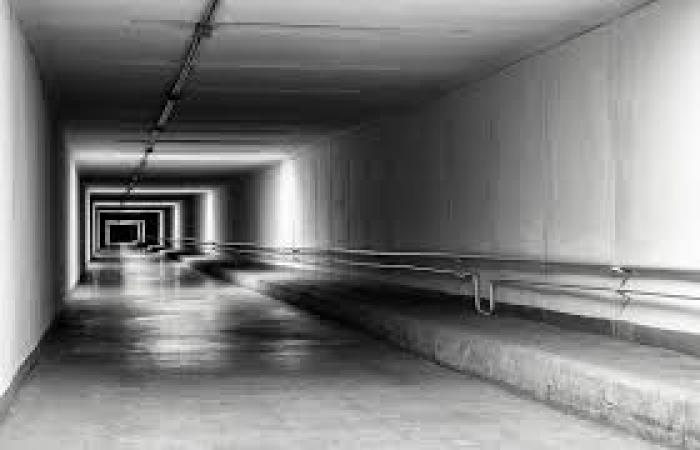 Some people confuse grayscale to be the only monochromatic shots. While they're wrong, you shouldn't be afraid of trying some excellent greyscale shots. The avenues are endless as greyscale has wide and popular implementation across all fronts. You can try portrait, couple wedding shots, landscape, and even food items in greyscale.
Water + Sky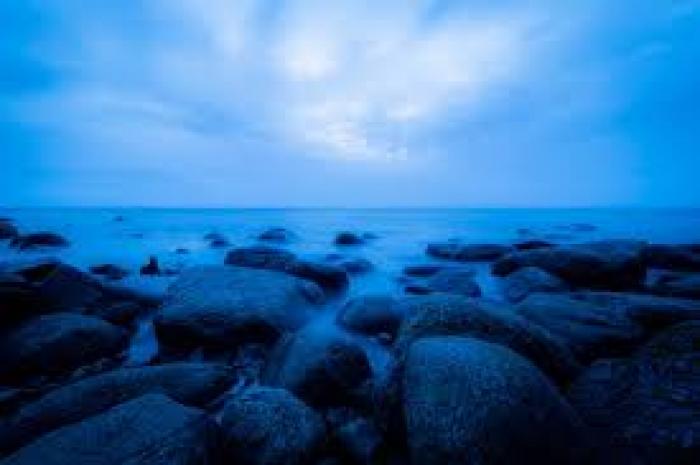 Making a scene monochromatic is one thing and taking the photo of a mono scene takes the shot to another level. Try taking a shot of the open sky and the water underneath to present the perfect monochromatic shot that you can be proud of. We understand that such a photo can have messed up colors or resolution due to the difference in lights from the two objects but VanceAI will easily handle such issues.
Plants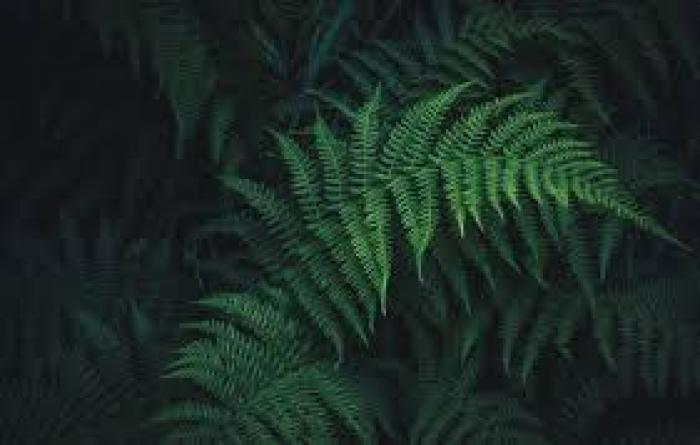 We kept the best for the last. Now that you have many ideas we'll suggest where you can start - plants. Plants are green and have one shade going around in their leaves, making for an excellent monochromatic shot.
If you're an expert you can tweak with other features like LED lights, color gels, and can experiment with reflections, shadows on your photos and then tweak them in VanceAI Image Enhancer and AI image upscaler tools for free to make the perfect monochromatic shot.
FAQ
What is a monochromatic scene in photography?
Monochromatic in photography means a scene that only utilizes a single color. Everything is in the shade of one color with varying intensities.
Conclusion
Monochromatic portrait photography offers an excellent opportunity to bring out the best in a shot particulary when the picture is too full of colors and you want to focus on one subject. VanceAI is the best option to convert your simple low-resolution monochromatic shots into images that matter and stand out. So whether you're trying monochromatic colour harmony photography or monochromatic portrait photography, we hope this guide helped you get the best shot with the power of AI.
Read more:What is Composition in Photography?
Do you find this post helpful?