Tutorial: How to Use VanceAI Photo Restorer
This is the guide to VanceAI Photo Restorer, including a step-by-step tutorial as well as any updates to this AI picture restorer.
How to Use VanceAI Photo Restorer To Make

Photo Restoration

?
Step 1: Access VanceAI Photo Restorer
Go to VanceAI.com and move to "Product". Find and click "AI Photo Restorer" on the drop-down box.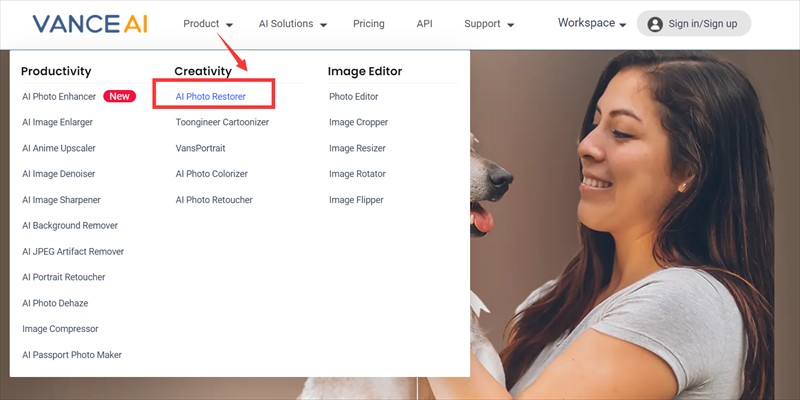 Or, you may directly visit this AI picture restorer or VanceAI Restorer Workspace by the link.
Step 2: Upload your image
Click "Upload Image" to select a photo you want to restore from your local.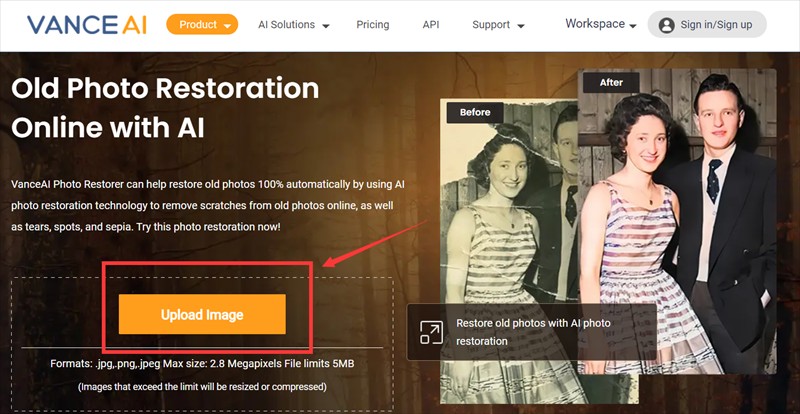 Step 3: C

hoose Mode and Fix
There are two modes for you to choose to restore the old photo. Click"Start to Process" to make the fix process work.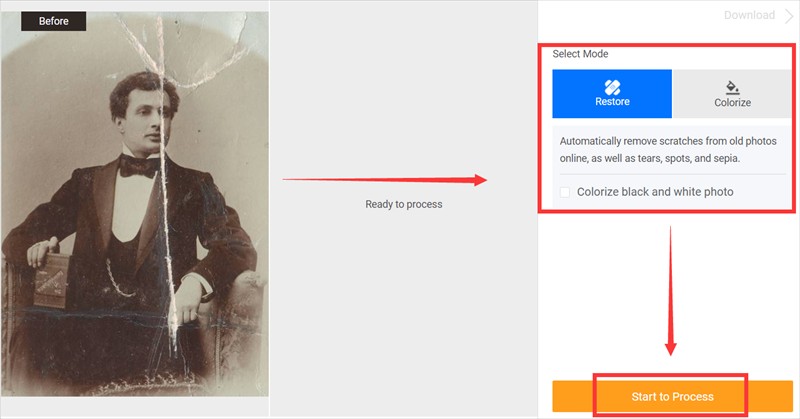 Restore: this model will automatically remove scratches from old photos online, as well as tears, spots, and sepia. This way you can make photo restoration near happen. 
If you are interested, you can try to restore your image now or download it directly from the pop-up window on the right without leaving this article.
Colorize: You may also check on the "Colorize black and white photo" to add colors to the photo to complete old photo restoration. For more information about "colorize", please visit VanceAI Photo Colorizer.
Step 4: Make further edits (Optional)
If you are not satisfied with the result, such as the remaining unwanted dots or scratches, click "Edit" to remove these imperfections and make picture restoration. You may just drag the brush to cover the part your want to remove. For more useful AI tools and amazing effects, you can read digital photo repair guide.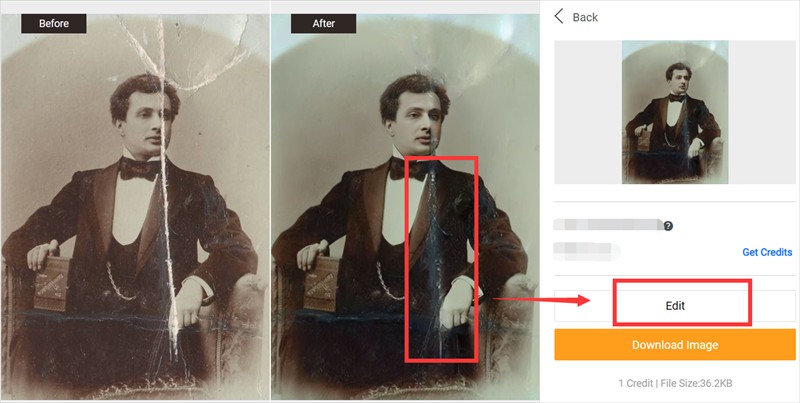 Step 5: Download the results
You may make as many edits as you want for restore old images till you are satisfied with the restoration. And then, click "Download" to save the result on your devices.
What can you do with VanceAI Photo Resoter?
How to Restore Old Pictures with the Help of AI Picture Restorer
How To Identify Old Photos? Complete Guide
Do you find this post helpful?
Read More to Know Deeper: