Unfortunately, every second or third person is a victim of acne, and there is nobody who likes pimples and their left scars on the face. The chances of pimples, blackheads, whiteheads, and blemishes increase when you have any function in the pipeline. Every beauty conscious and social media user tries to find a way to remove acne fast and forever from their face, but it takes a lot of time.
Pimples look so prominent in pictures and make your entire preparation dull. The secret to getting rid of these pimples is using the pimple remover tool that can help you remove face spots naturally, clearly, and entirely from your photo.
Here you will find the best blemish remover tool, which will remove acne from your face in real-time; in addition to it, you will also find a step-by-step editing guideline about How To Use Online Pimple Remover Tool.
What Is an Online Pimple Remover Tool?
Online pimple tool remover makes your skin smooth, fresh, and glowy. You can easily capture or upload your photo on an online pimple by removing the app and editing the picture the way you want. Many pimple removing tools are multipurpose such as VanceAI, which can edit your photos online - remove sunburns, spots, acne, scars, and even freckles. Eventually, you get a marvelous profile picture within just a few clicks.
VanceAI PC is full-featured desktop software developed by VanceAI that lets you instantly process local photos in bulk with more customization options, which will significantly simplify your workflow and boost your productivity. Free Download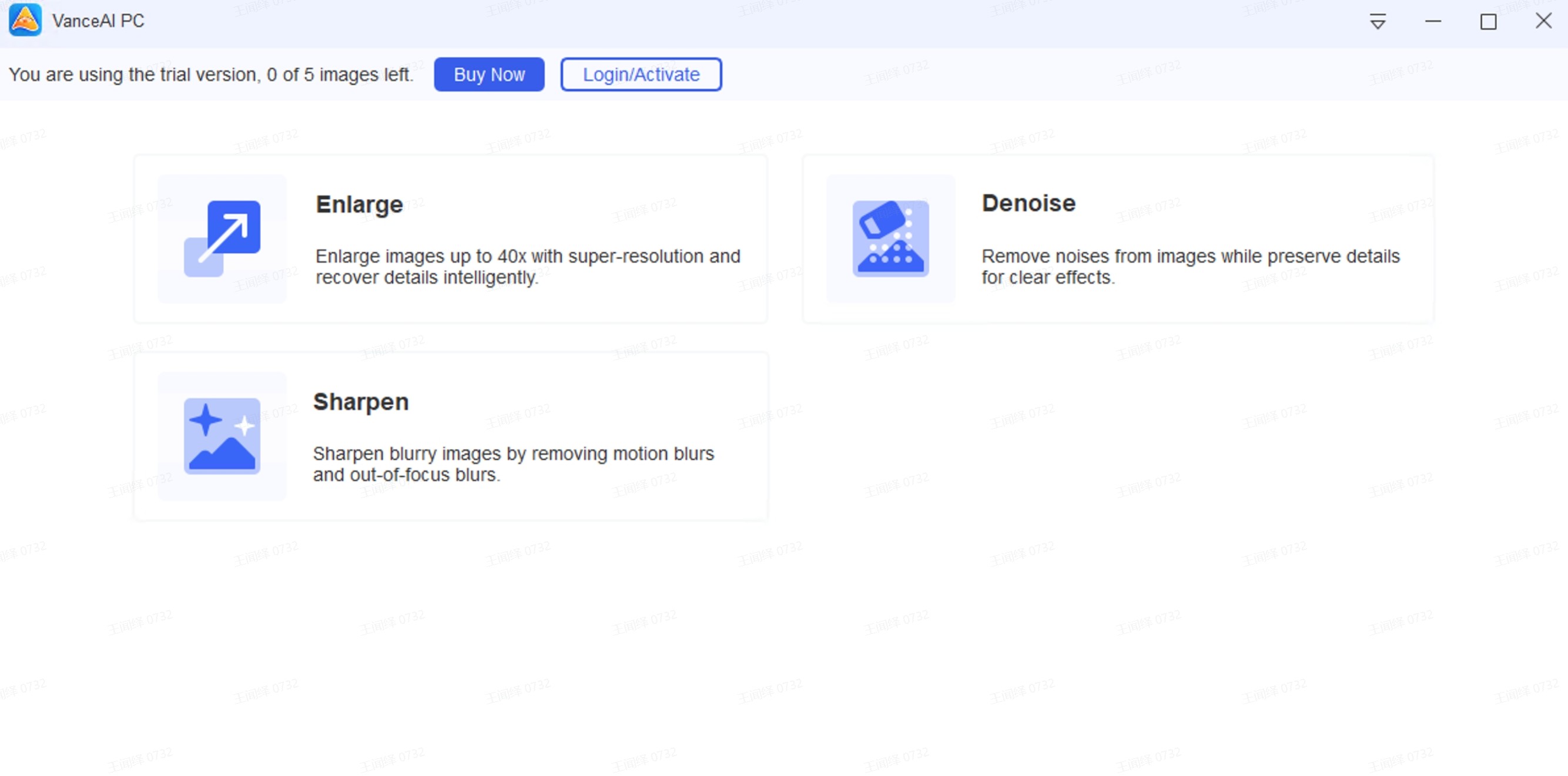 So, now instead of getting embarrassed to catch blemishes in your portraits, you can use an online pimple remover tool to remove your pimples, scars, scratches, and other marks. If your camera is not capturing the skin you want, it is best to upload your photo on an online pimple remover tool and show your skin's potential.
VanceAI is the perfect secret of all models as it edits brilliant photos and upgrades your face look magically. Do not let your pimples ruin your social media profile; instead, edit with VanceAI and share your stunning images with everyone!
VanceAI includes many highly functional enhancement tools that increase picture resolution up to 800%, help you correct the colors, minimize noise, refine detail, and fix underexposed night pictures.
This AI-powered editor produces captivating pictures for blogs, websites, banners, etc.
In a nutshell, VanceAI is a fantastic online editing tool that offers several essential and professional editing tools. You can efficiently and accurately compress your images, restore old photos, change the background, turn a picture into a drawing, etc.
VanceAI is an easy-to-use tool; here, we have mentioned the steps of editing images with AI-driven tools. You can wonderfully retouch your photos with VanceAI Portrait Retoucher!
VanceAI will prove a handy tool for designers, bloggers, and other professionals if you want to receive more views and likes on social media.
Step By Step Guidance On How To Use
Here is a step-by-step guide on how to use the photo blemish remover, VanceAI; it is time to retouch photos' pimples.
Step 1:
First, you need to open VanceAI Portrait Retoucher, then click the image you want to select from the gallery. Upload your photo that you want to edit on an online portrait retouch.
Step 2:
Now, you can use AI tools to improve the photos and get immaculate-looking images with a single click. There is nothing to perform manually!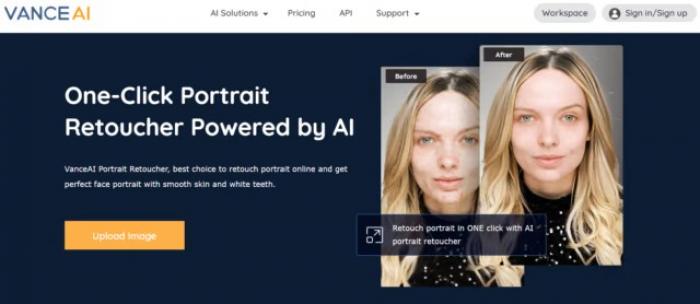 You do not need to provide any instruction to this app; fortunately, it will automatically detect pimples, blemishes, marks, dark circles, wrinkles, and freckles of your photo. Then it will remove every unwanted scratch from your photo and make your portrait clear and flawless.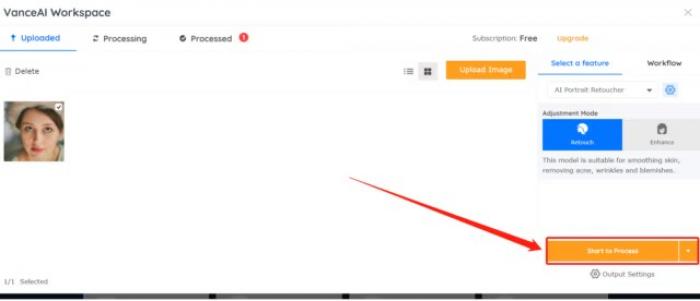 Step 3:
You can preview the processed photo, then click "Download Image." Now your edited image is ready to upload and share with friends. This is how VanceAI performs.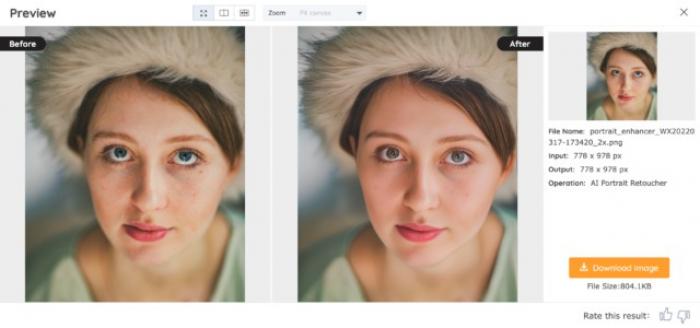 VanceAI is an incredible tool offering the comfort of use and providing remarkable results. You do not need to be very technology-friendly to use this tool; it will save you from undue hassle.
Instead of working manually, wasting time, and effort, using a top-quality photo editor can save you a lot. It also offers you a chance to set image resolution color contrast and protect you from other tiresome steps.
Performance Review
VanceAI Portrait Retoucher is a superb blackhead, whitehead, acne, and pimple extractor tool that provides you with a wholly improved image in a matter of seconds.
Example 1
Below is an image edited by the AI-powered tool, VanceAI. This pimple blackhead remover tool provides crystal-clear and perfect-looking skin in a few clicks. Both newbies and professionals can use this app to enjoy its endless features and user-friendly interface.
Here is a clear and vivid example of VacneAI acne removal and image enhancer - you can also try this reliable app right now!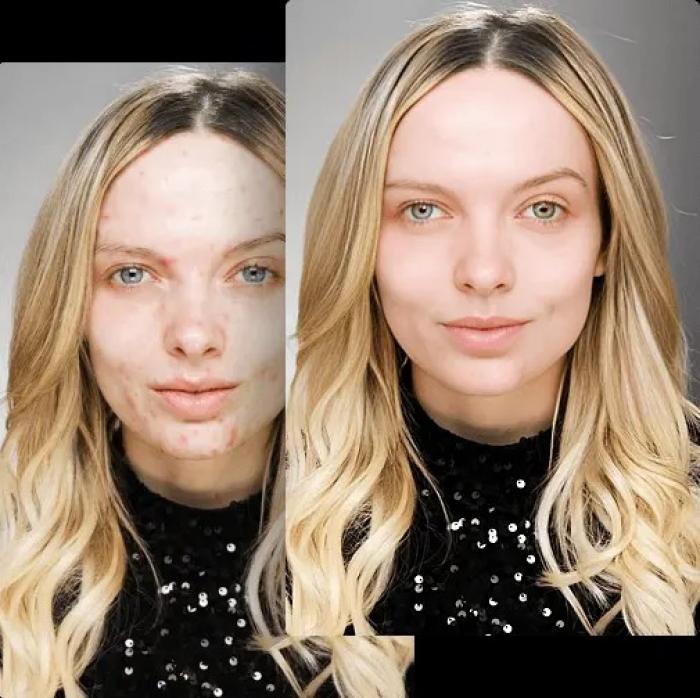 Example 2
Here is another example of VanceAI image upgrades and blemishes removal. A clear and massive difference in both images of this collage is visible. To remove the acne and blemishes, you do not need to contact a professional picture editor or download any heavy app because VanceAI is always ready to serve you with its advanced yet cost-effective features.
Getting such outstanding results without human involvement seems impossible, but thanks to VanceAI, which won and restored the users' trust in online video and picture editing apps. With a 4.5/5 ranking, VanceAI wins every heart due to its excellent results; the next is you!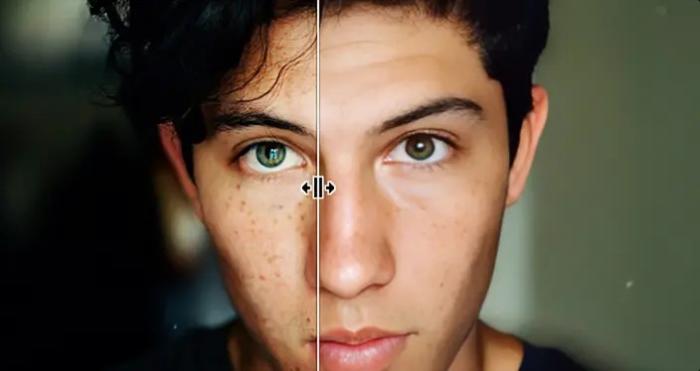 A clear, spots-free, and enhanced image is perfect for use anywhere; no need for heavy makeup or treatment - enjoy endless fun in a limited package!
Pros
Pimple, scars, and blackhead removal
Vintage image restoration
Flexible pricing policy
Quick image processing
Great AI-powered effects
Admiringly functional AI-based editor
Excellent background removal
Cons
The free version has numerous restrictions.
Conclusion
Pimples look odd in reality and pictures; no matter what you do, it is hard to cover them even with makeup. What can cover you best is pimple removing apps, just like VanceAI Portrait Retoucher. This portrait retoucher offers a one-click solution - you just upload the photo and let powerful AI improvise your photograph to its best.
So, feel confident to try this blemish extractor tool that can make your selfies and portraits look perfect in three quick and straightforward steps. You can subscribe to VanceAI online to unlock its all AI features and download high-resolution images. Read more: Photos Makeover with VanceAI Photo Retoucher
Do you find this post helpful?
Yes
No