The first impression of your brand is what attracts the customers and online marketplaces are all about what we show the customers. Be it your website or your social media posts, make sure to use relevant and high-quality product images. So, it is necessary for you to enhance photo with a reliable tool like that from VanceAI first. Having done that, you may easily discover that the tool focusing on photo enhancement      optimizes your product photos by increasing resolution, sharpening details, correcting colors, and improving quality and make photo hd. Start today to generate ready-to-use product photos for any platform and then you will get best of your images in less than 5 seconds.
Start your Online Business with Attractive Product Images!
They are the best way to attract customer attention. If you can't find good quality royalty-free images then VanceAI Image Upscaler is highly recommended. It is a free online service that allows you to level up your photos! Here's how to use it: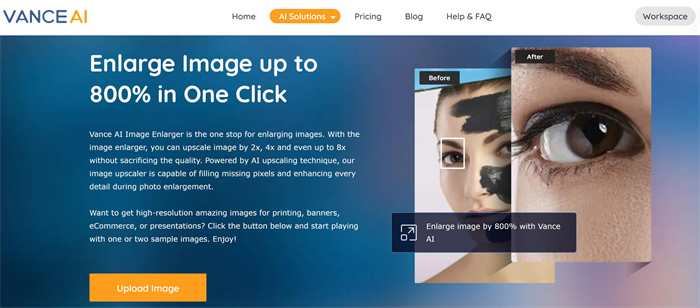 Open it in VanceAI.
Drag and drop or upload the image that you want to enhance
Wait till the image uploads
Select the quality you wish for (2x, 4x, 6x and 8x options are available)
Once the image uploads, select 'Start to process'
Save your enhanced image by clicking on Download and you're done!
VanceAI PC is full-featured desktop software developed by VanceAI that lets you instantly process local photos in bulk with more customization options, which will significantly simplify your workflow and boost your productivity. Free Download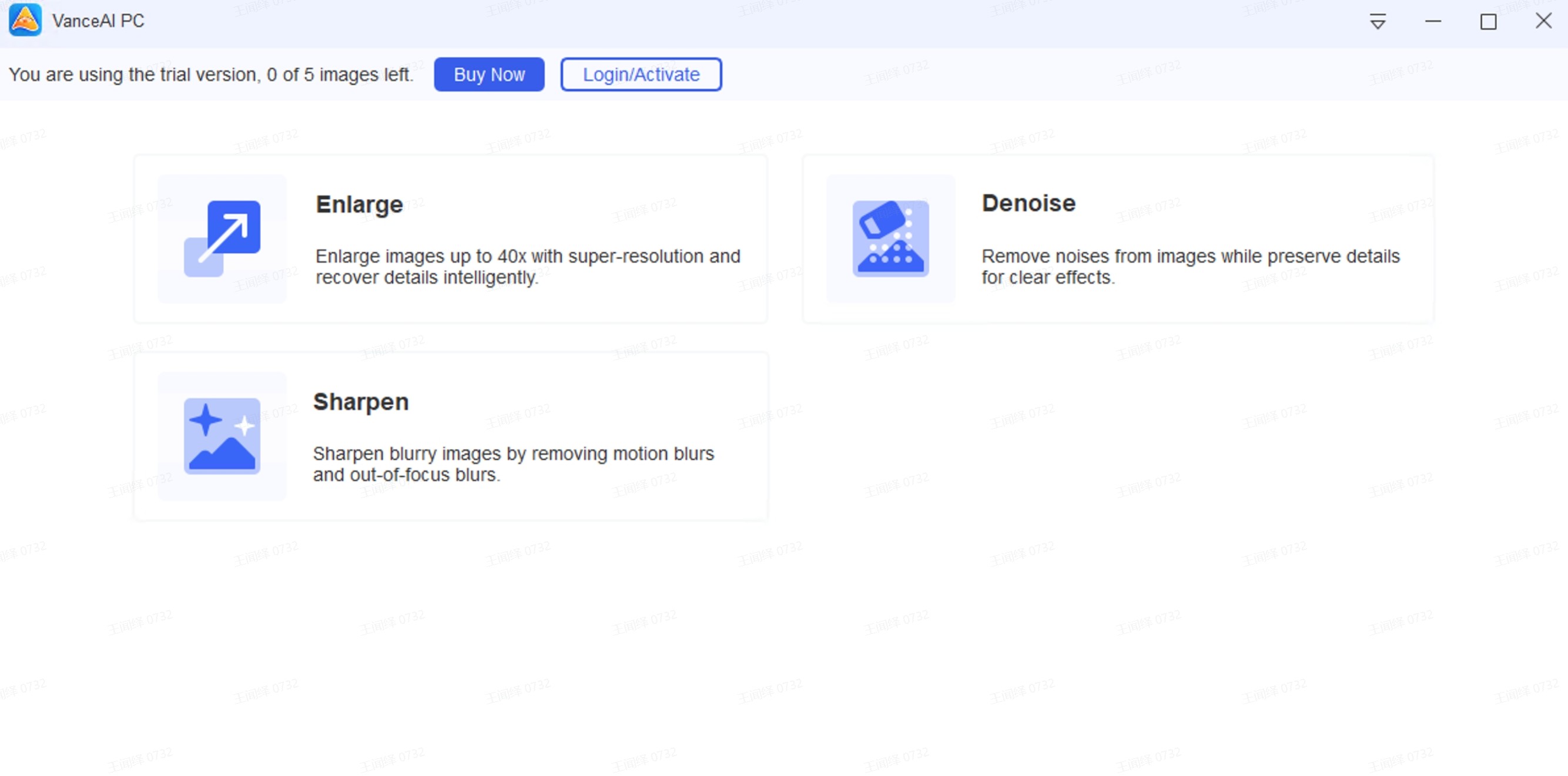 Now that you are all set to attract your customers, let's talk about e-stores. You're not alone if you don't like your small businesses to compete with mass-producing brands. A lot of business owners of Etsy stores are currently searching to switch to some other platforms, so here it is! Given below are some Etsy Alternatives that are just the right fits for you.
Also read: Best 5 Visual Marketing Strategies
Best Etsy Alternatives Review
1. Shopify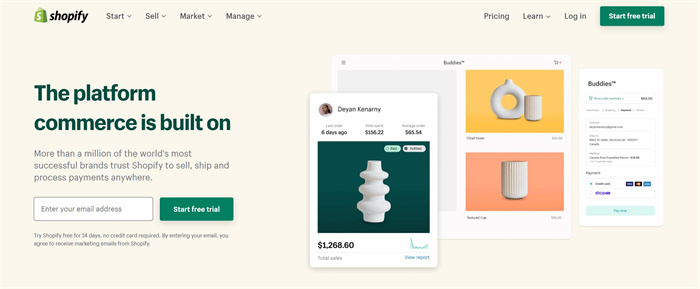 This is one of the best alternatives to Etsy. You can use Shopify to create a self-owned website for your business. Shopify offers a variety of vastly customizable templates. You can easily choose one and make it your personalized template by adding in your logos and brand names.
Shopify is also one of the most searched and largely recognized e-commerce platforms. There are a lot of brands that began their journey through Shopify. The only thing is that Shopify is an e-commerce platform, not a marketplace.
It will assist you in building a beautiful website and analyzing the engagement rates with superb analytics but attracting customers is not its job. You can easily begin your Shopify journey with a Shopify lite experience starting at just USD 9 per month. If you like it, then you can go ahead with full subscriptions and costlier packages with value returns.
2. Zibbet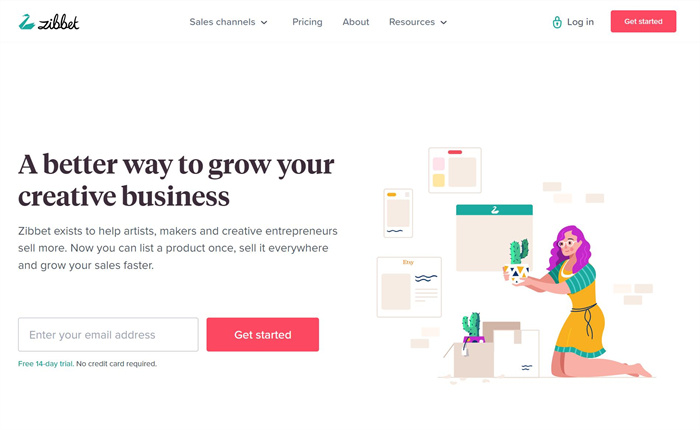 Zibbet offers you great flexibility and allows you in a world that is just in the sweet spot. You're not completely on your own for website creation and neither are you in a giant marketplace like Etsy, getting trampled by mass producers.
Zibbet is another alternative to Etsy that provides you with both, the flexibility of creating a customized website and a large audience ready for anything new in the market.
Moreover, you can start for free on Zibbet by listing 10 of your products. From there on the plan Purchases start from $5 and allow you up to 50 listings.
3. Indiemade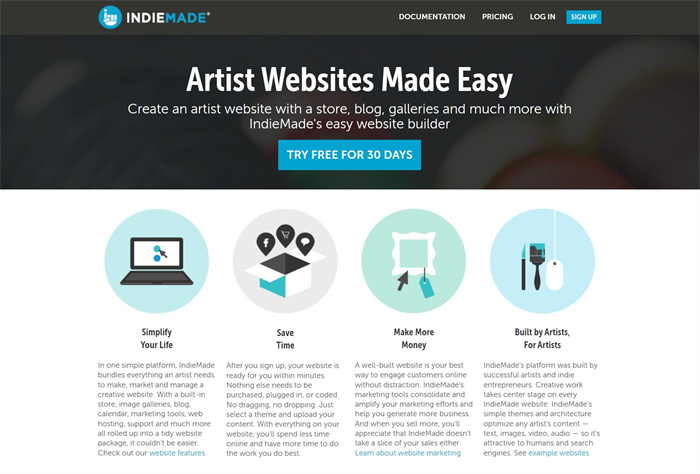 Another one of the Etsy Alternatives is Indiemade. If you are not yet ready to give up your business on Etsy and shift to an all-new platform then Indiemade is the right place for you. With the right package plans, you can customize a new marketplace for you on this website and it will also allow you to link this place to your business Etsy store.
It allows great flexibility to web sellers by providing customizable templates where you can add media like photos, blogs, videos, and calendars. It also provides integrated analytics from both your stores to help give you a better understanding of your business with just one click. Their subscription plans are also pretty cheap as opposed to Amazon Handmade, starting from just USD 4.99 per month for 10 products.
4. Wix
Wix is another great alternative. Its website building tools are at a very novice level which makes it a beginner-friendly website. You can customize your web templates according to your brand image.
You need to pair your store up with PayPal or other payment portals before you begin. It offers great flexibility in terms of tracking your orders, creating discount codes, and adding multiple taxes to the charge.
It has Tier based subscription plans. With unlimited storage and free trials, it is easily one of the best sites for new sellers.
5. Big cartel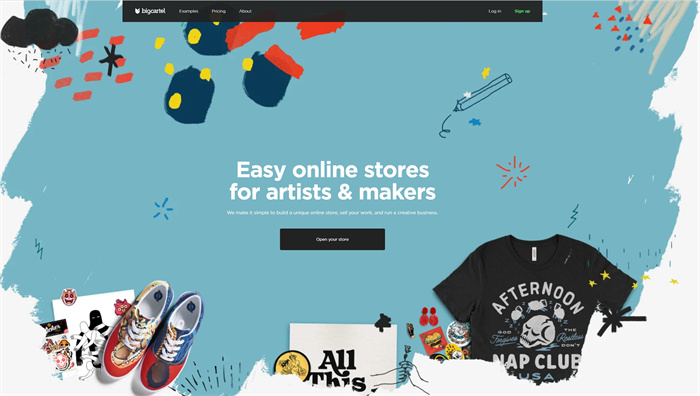 Numerous entrepreneurs find Big Cartel to be the best alternative to Etsy for their brands as it offers a direct connection between you and your customers along with limited and healthy competition. It also offers great personalizing options for your website by adding in your domain name and colors to match your branding.
To guide you with the online marketing of your brand, it provides special tools that assist you in the process. The starting cost for a big cartel subscription is USD 9.99. This subscription allows you to sell a maximum of 25 products. The more products you wish to sell, the higher the price of a big cartel monthly plan.
FAQs
1. Which is the best alternative to Etsy and eBay?
All the above-mentioned sites are the best alternatives to Etsy and ebay. There are pros and cons to all of them but one can choose according to their needs and preferences.
Do you find this post helpful?