It's really a pleasure to recall something precious from the past, such as old photos, but sometimes it turns out to be sad when you realize that you cannot go back again. That's what we call nostalgia. Thanks to AI technology, we now have many ways to turn an old photo into a new one and summon up the best memories by using nostalgia apps including VanceAI Photo Restorer. With that said, let's get into our list of the top 5 nostalgia apps.
Best 5 Nostalgia Apps
1. VanceAI Photo Restorer
Price: Free (3 Credits) & Paid (Basic: $9.9/mo; Pro: $19.9/mo)
The first place goes to VanceAI Photo Restorer, a powerful photo editing tool from VanceAI, which allows you to fix damaged old photos by removing yellowing marks, scratches, fractures, etc. Equipped with powerful AI and ML technology, this nostalgia app shall be your best deep nostalgia alternative when it comes to old photo restoration online free.
Additionally, you can use another useful online tool from VanceAI--VanceAI Photo Colorizer as an optional step to see what colors these black and white photos were supposed to be. Of course, VanceAI Photo Restorer also supports you to just focus on AI old photo restoration when you just wish to repair sepia, tears, or severe scratches instead of making old photos colorful.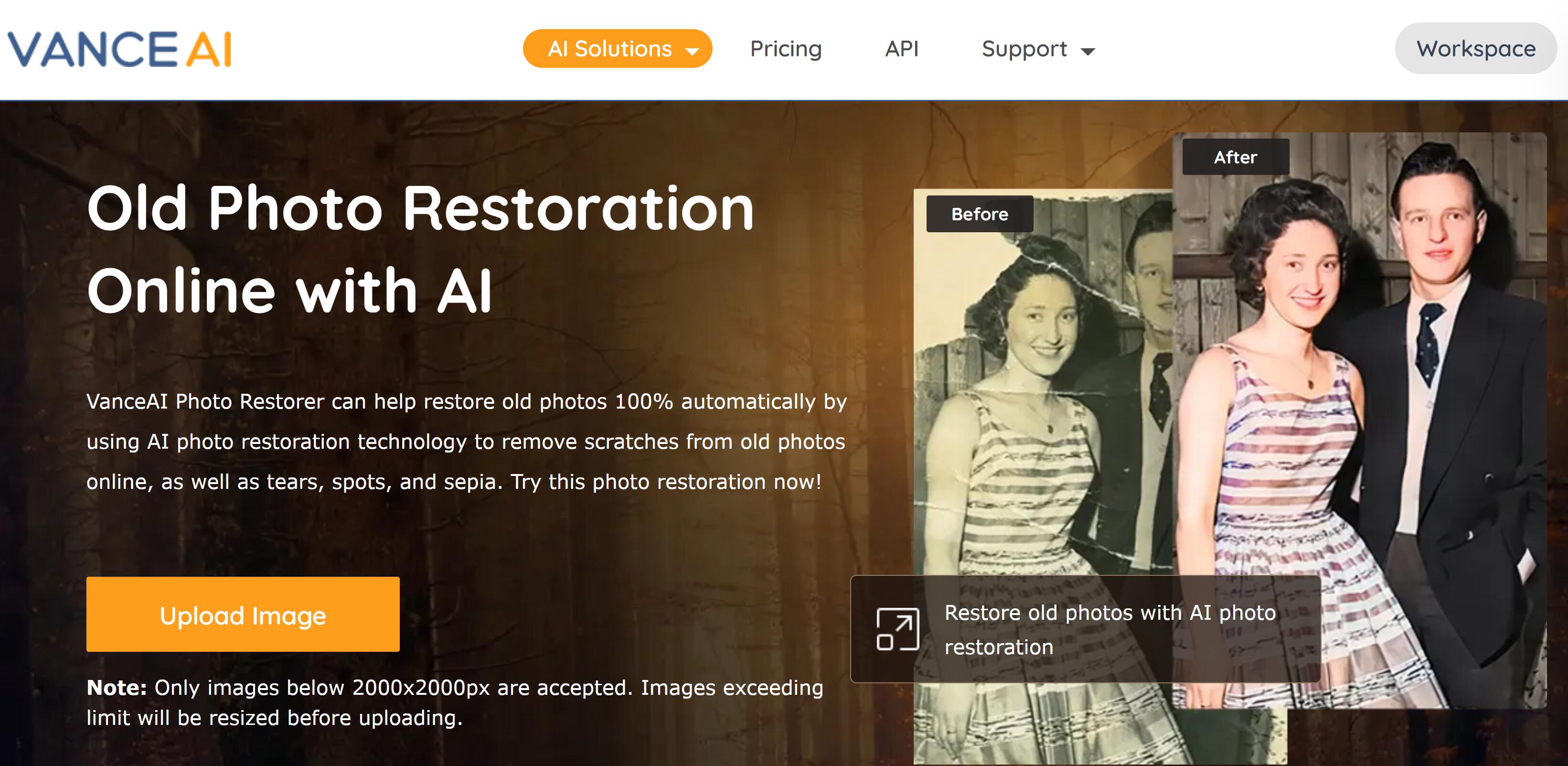 Pros:
There are many options for further editing
Doesn't require an account to use it
Easy to use and totally automatically
Offers a complete photo repair guide to using VanceAI Photo Restorer
Cons:
Limited free credits
Doesn't allow management for the results.
If you are interested, you can try to restore your image now or download it directly from the pop-up window on the right without leaving this article.
2. MyHeritage
Price: Free & Paid (Premium: $10.75/mo; PremiumPlus: $18.25/mo; Complete: $27.42/mo)
The amazing part of MyHeritage is that it allows you to build a family tree based on the old photos you upload. But to do so you have to create an account and sign in first. But once you sign in, you may use tools such as Incolor, Enhancer, and Deep Nostalgia to give you a wonderful experience of nostalgia. Learn more about MyHeritage.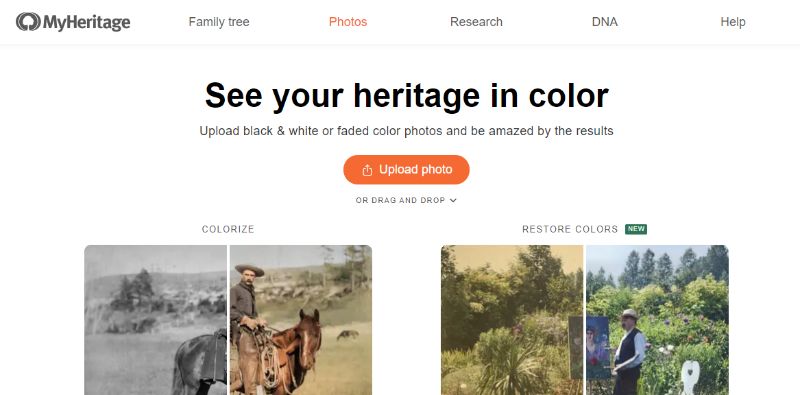 Pros:
Allows you to process images for free
Allows you to build a family tree and record information
Cons:
There aren't many options
You have to create an account before using it
3. Photomyne
Price: 3-day free trial & Paid ($9.99/mo)
While all the other apps are web-based tools to allow you to work with your old photos online, Photomyne also allows you to install it on your phones (iSO/Android). Meanwhile, it mainly serves as a scanner to digitalize your old photos.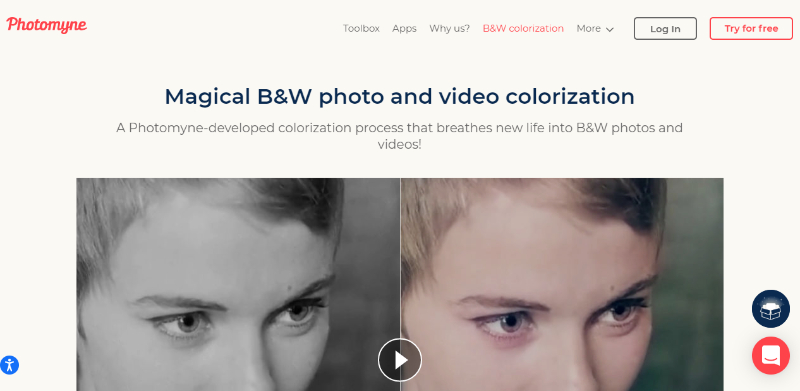 Pros:
Compatible with iOS/Android
Offers free trial (3 days)
Serves as a scanner to digitalize and save your old photos
Cons:
You have to install a bunch of apps to edit your old photos
4. Imagecolorizer.com
Price: Free (8 Credits) & Paid (Premium: $6/mo; Pro: $19/mo)
Imagecolorizer.com can also be seen as a great deep nostalgia alternative with varied AI solutions for old photos, including colorizing, retouching, enhancing and repairing. You can use it as a one-stop solution to refresh your old photos and bring them back to life.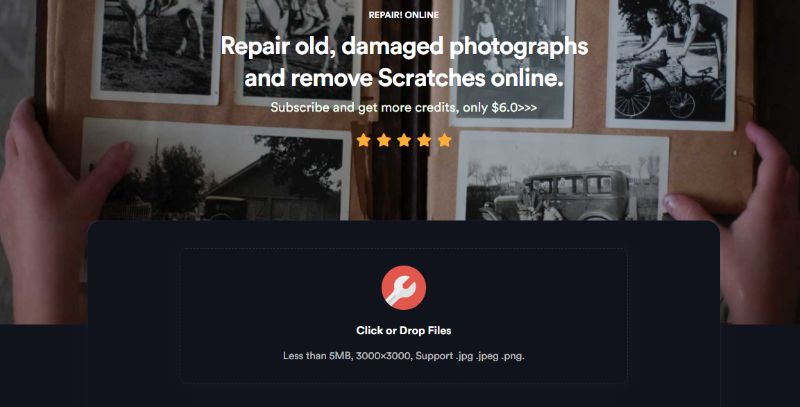 Pros:
Can be seen as a one-stop solution
Focuses on old photo optimization
Cons:
The performance is not stable
Price: Completely free
If you have limited budgets but are still willing to use a nostalgia app, try colourise.online then, a totally free app that allows you to add colors to your old black and white photos. With a simple UI design, it is quite easy to use. Simply upload your image and that's it.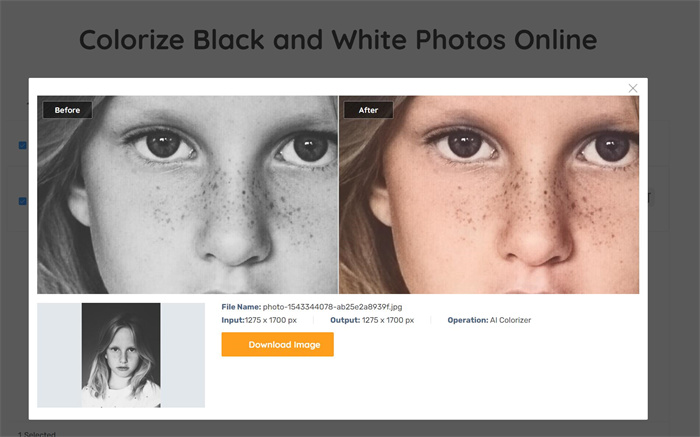 Pros:
Completely free to use
Easy to use with a simple UI design
Cons:
Doesn't store your historical records
Doesn't allow further editing for accuracy
About VanceAI
VanceAI, AI photo enhancement and editing tools, is a full-suite image enhancer based on advanced AI algorithms. This suite is becoming more and more indispensable for photographers because of how incredibly useful it is. You can enhance photos without losing quality with VanceAI Image Enhancer for example, fix blurred pictures, remove backgrounds, and so on. Besides the technical sides, it offers fun and creative tools such as Toongineer Cartoonizer or VansPortrait. If you are not satisfied with the result, you can use some tools to make photo hd.
Conclusion
This list contains all the nostalgia apps or MyHeritage alternatives you'd need. VanceAI is pretty much an online nostalgia app that can offer even more image editing and enhancement options. With VanceAI, you can use other image editing features for old photos such as old photo restoration from VanceAI Photo Restorer, AI Image Enlarger, AI Image Sharpener, etc. The Photo Restorer can repair old photos that have sustained damage. Since all of VanceAI's tools are powered with AI, you can expect quick results that look good. Similarly, other apps mentioned in this list can provide such features on desktop online and mobile.
Also read: How to Use Myheritage Photo Enhancer
Do you find this post helpful?
Yes
No