Colorize Old West Photos with Mind-Blowing AI Image Colorizer
Good guys, bad guys, guns, boots, sheriffs, galloping horses, cowboy hats and lots and lots of dust. That's kind of the setting of a western movie. Certainly, we have all seen western movies, and some are even really passionate about the vibe they give. This article is dedicated to western movies fans and how they can get an idea of ​​what old black and white movies would look like. You can colorize old west photos through VanceAI Photo Colorizer. It's easy, fast and the transformations of B &W photos in color are spectacular.
The AI technology behind this online tool is extremely advanced and brings old west photos back to life. Old west photos colorized can also be enlarged by an AI-powered image enlarger. These enlarged old west photos can become crisper and clearer thanks to deep learning technology. 
Of course, you can colorize any B&W or sepia photos, but now we will focus on how to colorize old west photos from famous western movies. One click and in less 5 seconds you can colorize old west photos. The best part is that your part in this process is only to upload a picture. From there, this tool will work for you.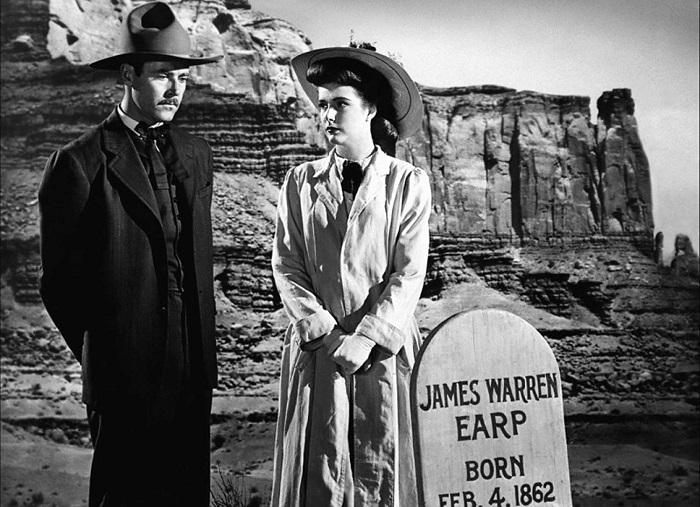 We will take as a reference a great western movie, My Darling Clementine. Here, Henry Fonda plays Wyatt Earp, a man who finds his own brother killed and a herd of stolen cattle on the outskirts of a city without a sheriff, where anarchy reigns and lawlessness is commonplace. As in any respectable western, Wyatt Earp vows revenge on those who killed his brother. Thanks to VanceAI Photo Colorizer we will see old west photos with one of the best actors, Henry Fonda.
Also read: Top 5 Best Algorithmia Alternatives Review.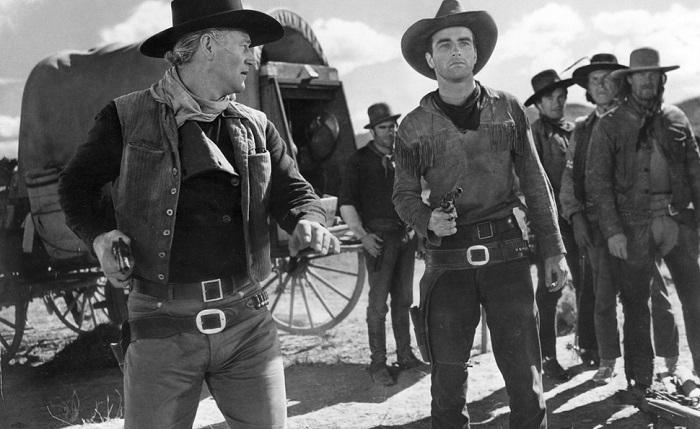 Let`s not forget about Red River, where  John Wayne comes into conflict with his adopted son as he sets out to take a huge herd of cows from Texas to Missouri. The two do not understand each other in terms of tactics, and the adopted son ends up stealing the herd. The father seeks revenge and sets out to kill the man he previously considered his son. So, you will see how old photos from this movie will be brought to life. If you haven't seen these movies before, I recommend you watch them. They are considered one of the best western movies of all time. Now let's colorize online and see how old photos will transform into some with vibrant colors.
Through this tutorial, you will see how easy it is to colorize old west photos from films. Follow the steps bellow and let the fun begin: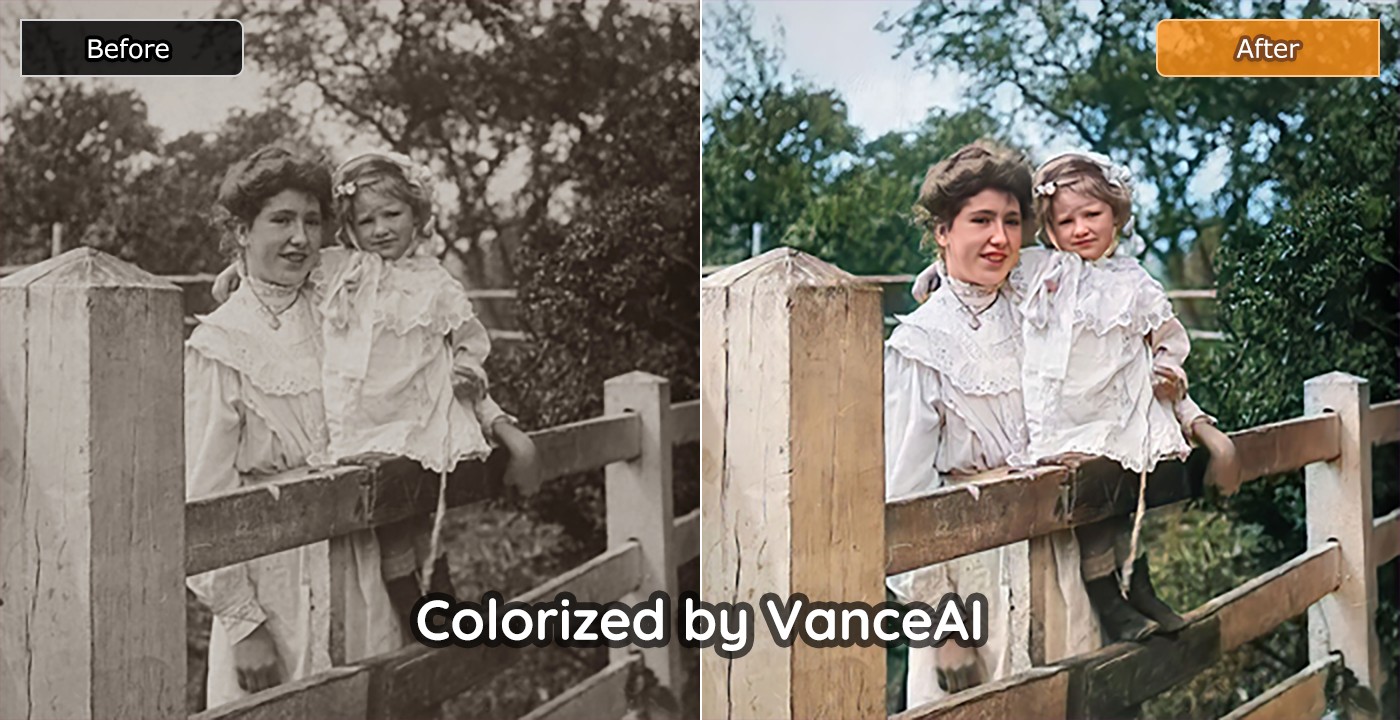 # Step 1
Access the official website VanceAI, find AI Photo Colorizer. Then click on the "Upload button", in order to colorize your old west photos.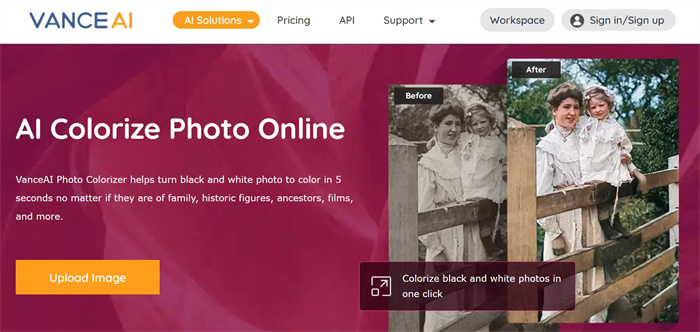 # Step 2
Assuming that you are for the first time here, note that you can use this tool for free up to 5 photos (5 credits) every month. Ok, now a window will pop up, where you can drag or upload your old west photos.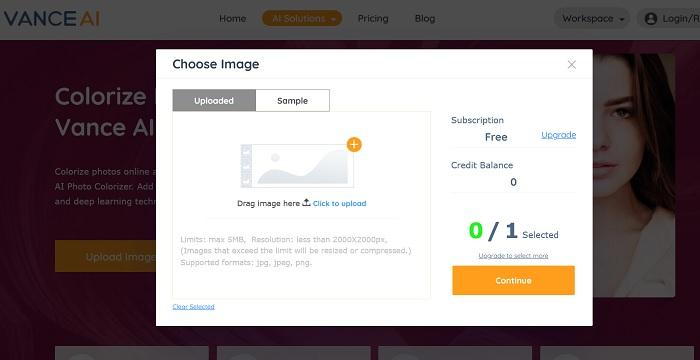 Select your uploaded old west pictures, then click the "Continue" button. You can upload 5 photos, but you can select one at a time.
# Step 3
Your picture is ready to be processed. Click " Start the Process " and let this tool do the trick.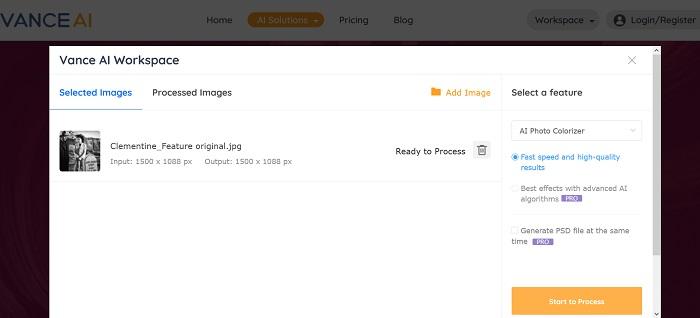 # Step 4
Now go to the "Processed Images" . This section is located in the upper menu. From there you can compare the before and after old west photos or you can directly download the colorized photo. There are three icons in the right of your photos: download, compare and delete.
It does look easy, doesn't it? Then try to sharpen your image in the pop-up window on the right without leaving this article. Of course, you can also choose to download it directly.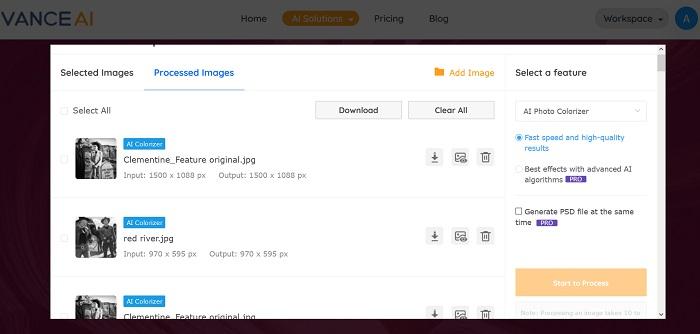 You may also check the video below to get a more intuitive guide.
Amazing Colorized Old West Photos 
Now I want to show you a comparison between the original pictures and the processed ones. I hope you're as impressed as I am.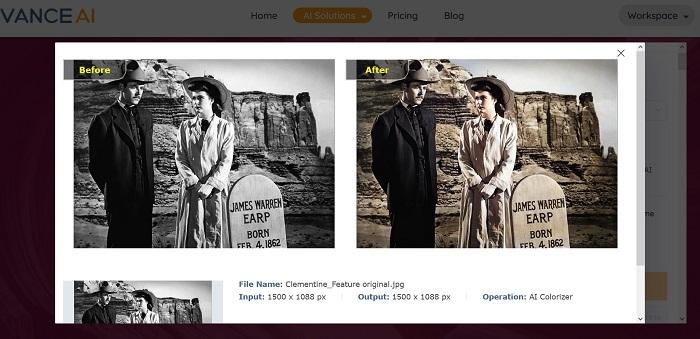 This photo is from " My darling Clementine" and I really like the result. The sky and the skin tones are pretty like I imagined. Not to mention the mountains. The color is really accurate. But have a look at this photo from the " Red River " movie: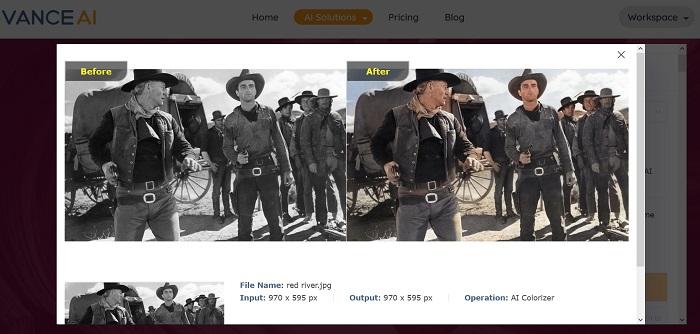 Download your old west photos in your computer if you are satisfied by results. I think you will. If your old west photos have 970 x 595 px, then you will download them with the same specifications.
This tool can colorize old west photos, old family photos and so on. This online software can add consistent and natural color to any old photos that are B&W, yellowish or sepia. The technology is based on deep convolutional network, not filters as some tools use. The deep learning algorithms are trained with millions of photos, so the technology learns patterns of recognizing the color of a sky, grass and so on.
Using this tool is incredibly easy. All you have to do is upload a picture. The rest is taken care of by this amazing tool. Plus, you can feel safe using this tool because your uploaded photos will be deleted permanently after 24 hours. After you will experiment with image colorizer, you can opt for a subscription plan for a modest amount. By doing this, you will benefit from the full suite of 8 image processing tools offered by VanceAI.
Conclusion
It has never been easier to colorize photo online with VanceAI. You can revive old west photos in a matter of seconds. This tool can help your imagination to see the real colors present in a landscape photographed by an old camera or films before 1940, for example. Having some favorite western movies, I was happy to use this tool in coloring old west photos. It's as if I can better capture the atmosphere of that period. VanceAI Photo Colorizer is a software that is systematically improving and will certainly be among the most revolutionary tools for post-processing old photos. I hope you found this article useful. My advice is to try it. Just colorize some old west pictures to see for yourself the capability of VanceAI Photo Colorizer. Also Read: How to Restore Old Picture with the Help of AI Picture Restorer.
Do you find this post helpful?
Read More to Know Deeper: