How to use AI Super HD in VanceAI?
No more complicated steps are needed with this solution but just a few clicks.
Step 1: Start
Go to the VanceAI website. Find the AI Super HD below the Recommendation and click "Start Now".


Step 2: Upload
Click anywhere in the middle block to upload your photo.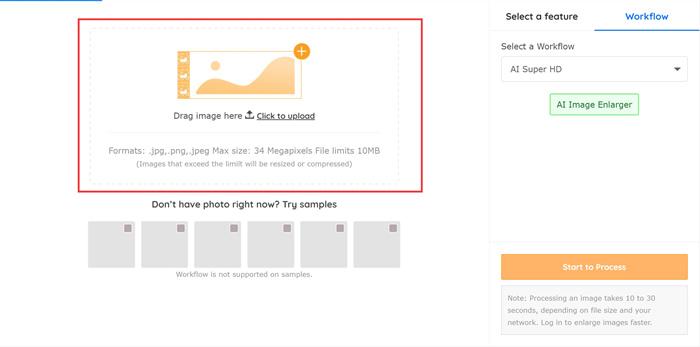 Step 3: Process
Just hit the "Start to Process" button to process your photo.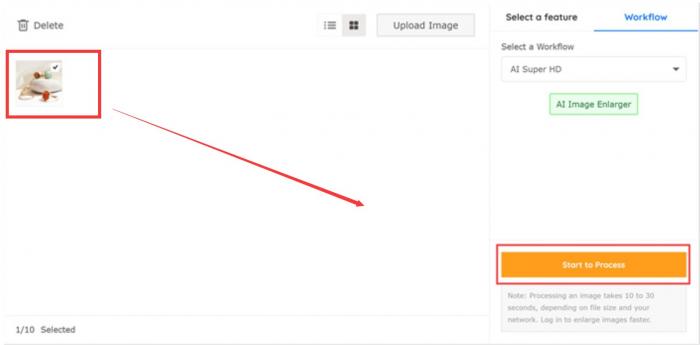 Step 4: Download your photo
In a few seconds, you will get your super HD photos. Download to use it right now!
How to convert image to 4k resolution online?
Note that to get the best result, the AI Super HD only allows you to enlarge your photo to 2x automatically. If you want to resize your photo to 4k or even more, you may switch to VanceAI Image Upscaler as follows:
Also read: How to Make an Image HD with Icons8 Upscaler and Best Alternative.
Step 1: Switch to VanceAI Image Upscaler
Go to "Select a feature" and select AI Image Enlarger.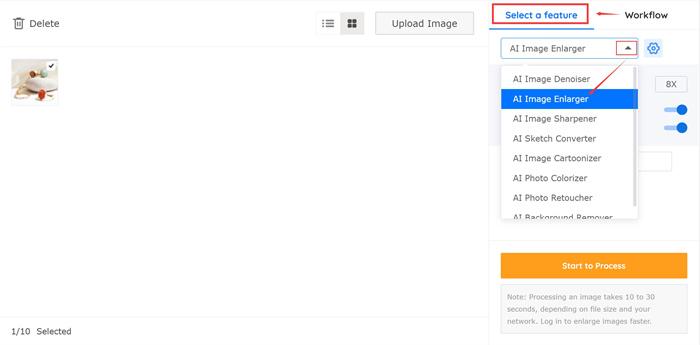 Step 2: Select the photo and start to process
Upload a photo or click on the photo you have uploaded in this AI image enlarger. Choose the size you want to upscale, like 4x. Then, start to process.

Step 3: Download the result
Download your super HD photo.
What can you do with super HD photos?
The concern can be when you post a photo on your social media or e-commerce website, it turns out the image looks bad in clarity. Super HD can be your ideal choice to release your worries, which enables your photos converted into super HD photos for different purposes, such as:
Real Estate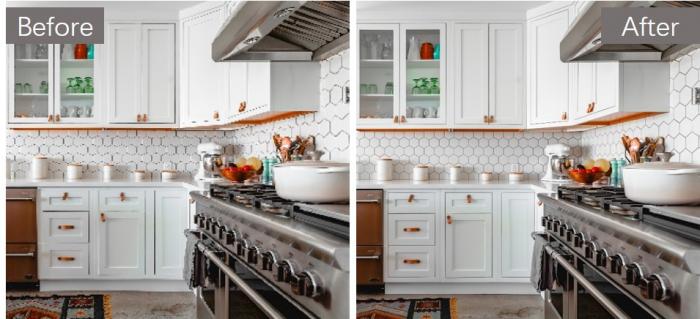 An attractive indoor photo is important to encourage customers to buy the house. But look at the original image which is blocky and low-resolution. Processing the photo with AI Super HD makes the photo look more impressive and pleasant.
Social Media Selfie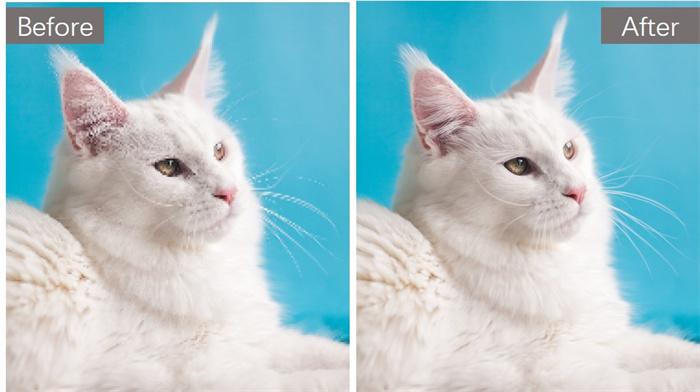 No one can refuse a cute kitty. Using a cute pet photo as your avatar on social media can easily attract much traffic. The super HD version of the cat image makes its eyes and fur all clear to see.
E-commerce Product Photo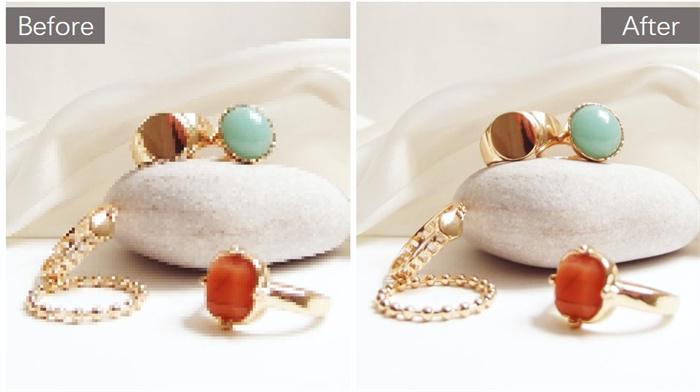 It is important to let every detail of your products clear to your customers. An unclear product image can easily ruin your brand image. With AI Super HD, the original photo is converted into high resolution one.
Also read: How to Enlarge an Image to Print with the Help of VanceAI.
Conclusion
No one likes low-resolution photos, whenever it goes to social media, e-commerce websites, and any advertisements. Super HD photos are thus important for publishers to attract more traffic and get more benefits. Both VanceAI's super HD solution and its powerful image enlarger tool can help you to get HD or super HD photos in just a few seconds.
Also read: Adobe Super Resolution VS VanceAI: Make Super Resolution Image.
FAQS
1. How to convert image to 4k resolution online?
There are many online tools that can help you to resize your image up to 4x. AI Image Enlarger is an ideal tool to do this work by enlarging your images up to 2x, 4x or even 8x 100% automatically. You can choose the 4x in its workplace and click start to get your 4k resolution image.
Do you find this post helpful?
Yes
No