You can resize icons into standard size with a bounding box on your design so that your works look uniform and clean with all icons in the same size and bounding. Icon refers to the pictorial representations of software and applications in your smart devices and computer.
Icon resizers such as VanceAI allow users to resize and alter images so they can be used as icons on iOS, iPhone, Windows OS, etc. With various options now available online, you can resize the icons according to your preference. This post takes you through the top 5 icon resizers that can help you achieve the same.
Best 5 Icon Resizers
1. Make App Icon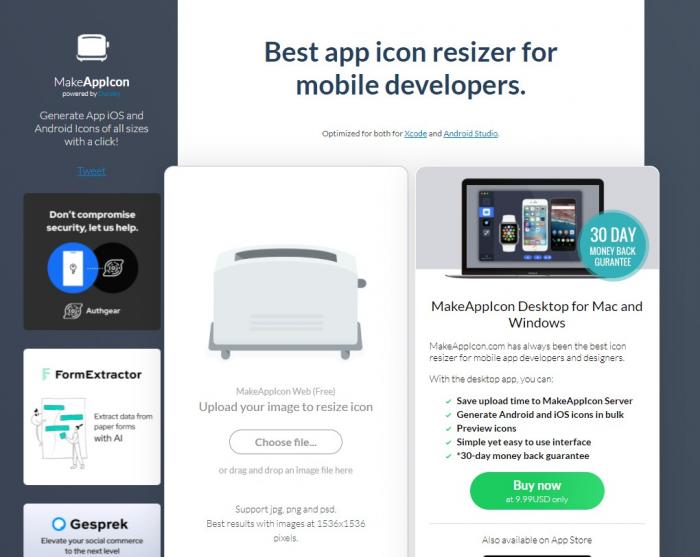 Make App Icon is ideal for generating App iOS and Android icons of all sizes. The interface is user-friendly and delivers high quality results. The icon resizer optimizes icon designs for several formats needed for Android mobile apps and iOS.
With quick preview and auto enhancement for smaller icons, this app works well for mobile developers and designers.
Features
You can upload your image or use the drag and drop function.
It supports JPG, PNG, and PSD formats.
Quick preview of app icons on the devices.
Auto enhancement for smaller icons.
2. Hotpot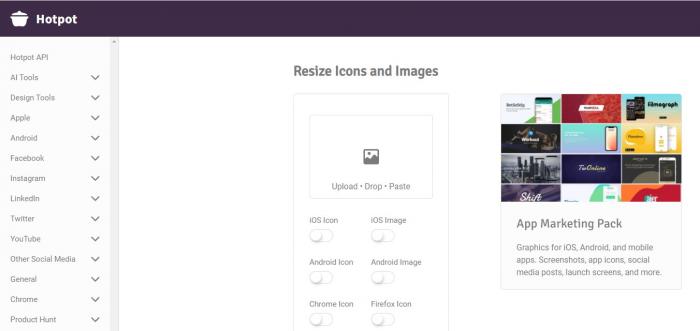 This service generates images and icons for iOS, Android, macOS, Chrome, Windows, and other platforms. Hotpot caters to most digital products including, browser extensions, mobile apps, desktop apps, widgets, and much more. You can create free icons in the size you want. The platform has an easy-to-use interface, making it ideal for beginners. Read more about Hotpot.
Features
Supports several platforms such as iOS, Android, Chrome, etc.
You can save settings in the cloud after creating an account.
A free platform to create app icons.
Also read: How to Zoom Icon Image Without Losing Quality
3. App Icon Maker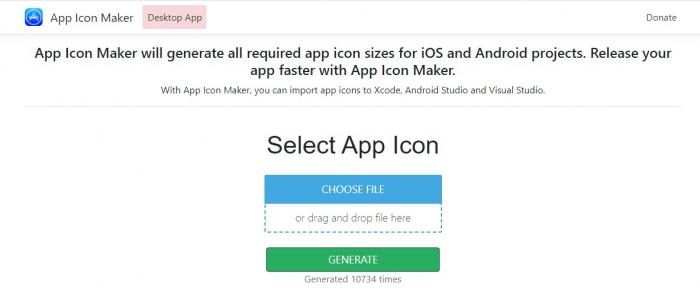 You can resize icons using this intuitive tool that allows developers to create icon images seamlessly. App Icon Maker is compact, and everything is clearly arranged for enhanced accessibility. You can upload JPG, PNG, and GIF images; however, it is recommended to proceed with high-resolution images for better results.
After uploading the image, you can choose the preferred system for which you need to resize the icon. You can select from Windows Desktop, Android, iOS, and Windows Phone.
It allows users to choose a background color for other platforms that do not support transparent images.
Features
Supports manual selections, as well as drag and drop functionality.
It allows users to save all app icons in the cloud with a registered account.
All icons are downloadable.
Supports PNG export format only.
4. App Icon Resizer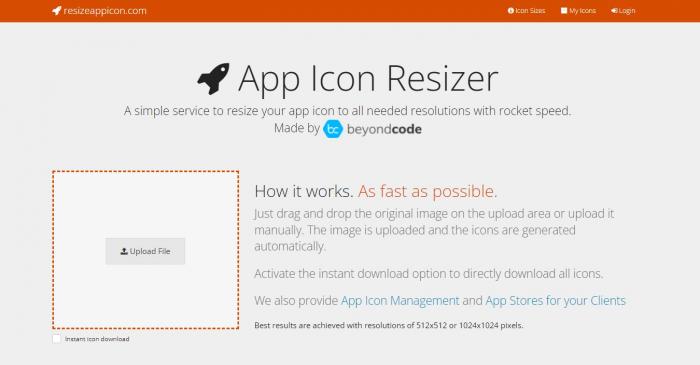 If you want to change the image to an icon file, then this free utility is an ideal solution. It is relatively easy to use and can be used without any sign-up requirement. The interface is straight-forward and well suited for beginners who want to achieve professional-quality results. To make the most out of this tool, you need a high-resolution picture that you can upload. Once you have uploaded the image file, you can choose the resulting resolution along with the icon sizes for different devices. Or you can use an AI image upscaler for more choices for resolution.
Features
Icons generate automatically after the image is uploaded.
Users can choose to create image icon files for iOS Watch, iPad, iPhone, and Android.
Once you register on this platform, you can save all app icons in a centralized directory and share them with your teams.
It supports square images for resizing only.
5. All App Icon Resizer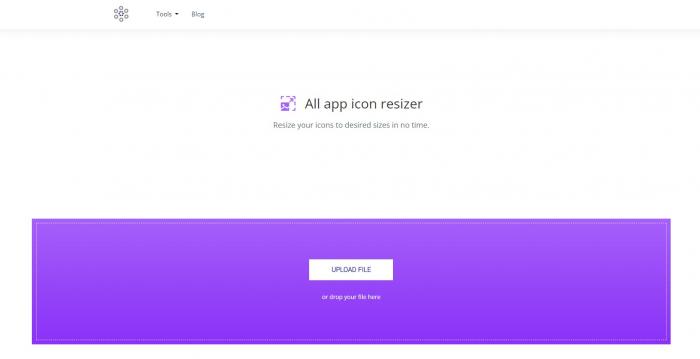 The website is simple to use with straight-forward processes and accurate results. It can be used across several operating systems including, Windows, Linux, Mac, Android, and iPhone. The application offers security as it functions solely on your browser without the involvement of a server.
You can create and resize app icons efficiently and quickly in the sizes of your choice.
Features
High-quality and accurate results that offer complete customer satisfaction.
Works on Windows, Linux, iPhone, etc.
No server is involved.
Conclusion
There are many options that allow users to resize icons online and resize images as per preference. Without worrying about complicated processes, you can create professional-looking icons for several platforms using the apps listed above.
Do you find this post helpful?
Yes
No