What is Luminar?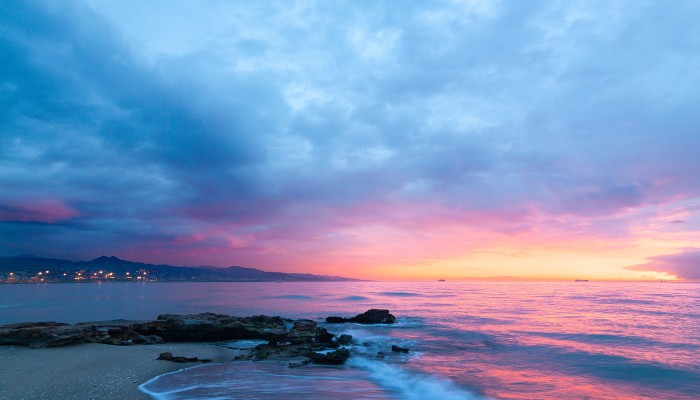 Luminar AI is also known as Skylum Luminar 4. Different from an online image enhancer provided by VanceAI , it helps you finish the task of image enhancement with one single click even if you have not sophisticated skills. It is also usable as a plugin for various image editing software applications like Photoshop. The Luminar software is a really useful tool in itself because of the amazing features and user experience it provides. While you can spend some time using the software under a free trial, it is ultimately a paid software that costs a minimum of $75 approx.
Also read: Luminar AI Review – Best Guide for Beginners.
What Can Luminar AI Do?
The expense of owning such a software application obviously comes with expectations. In this section of our Luminar review, we will be taking a look at the various image editing features that this application offers. As said, this tool works on Windows, MacOS, and as a plugin in other image editing tools like Photoshop. A common feature that we'll mention here, which is present across all paid plans of Luminar AI is that of an active customer service.
Features of Luminar AI
1. Replace Sky: Sky AI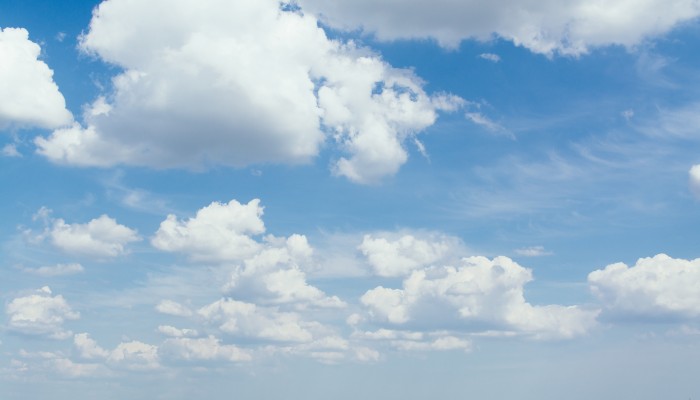 Luminar AI can utilize its AI based technology to replace sky backdrops entirely and supplant them with a backdrop perhaps much more suitable or aesthetic. The process for doing this is easy as well, for the user will only need to select a custom background and apply it with a single click. However, the custom backgrounds would still be limited in number.
2. Retouch Portraits: Face AI and Iris AI
The Luminar AI works similar to image processing AI technology in the way that it excels in reading images and remembering its details. When it comes to enhancing face photos, the tool then memorizes each detail, including colors, and recreates an enhanced version of it. The same goes for the Iris AI feature.
3. Create 3D Weather Effects: Atmosphere AI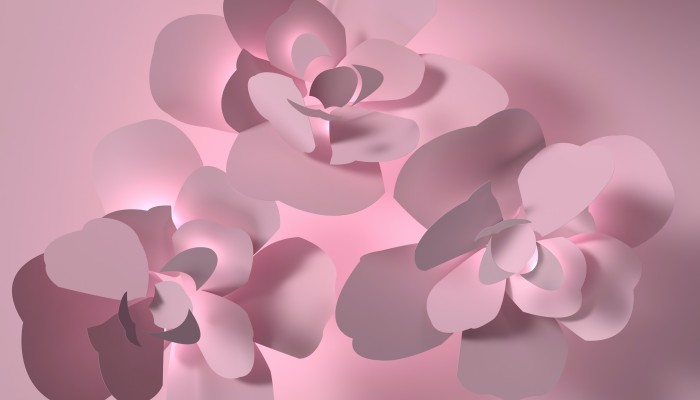 The Luminar AI is also strong enough to recreate the entire tone and atmosphere of a picture. From the website itself, we can see how wonderfully it transforms a seemingly mundane shot of an urban setting at night into something you'd see in magazines or shows. The Luminar AI tool is especially good at recognizing perfect colors for images and that aspect shows here to great extent.
4. Choose Smart Templates
Though the Luminar AI release date on Bokeh is not available, it is rest assured on its way. Using Bokeh and other features such as Color Harmony and Accent, users can create amazing templates and save them for later. Otherwise, you can also choose from Luminar AI's own collection of smart templates that look equally stunning.
Luminar AI vs Skylum Luminar 4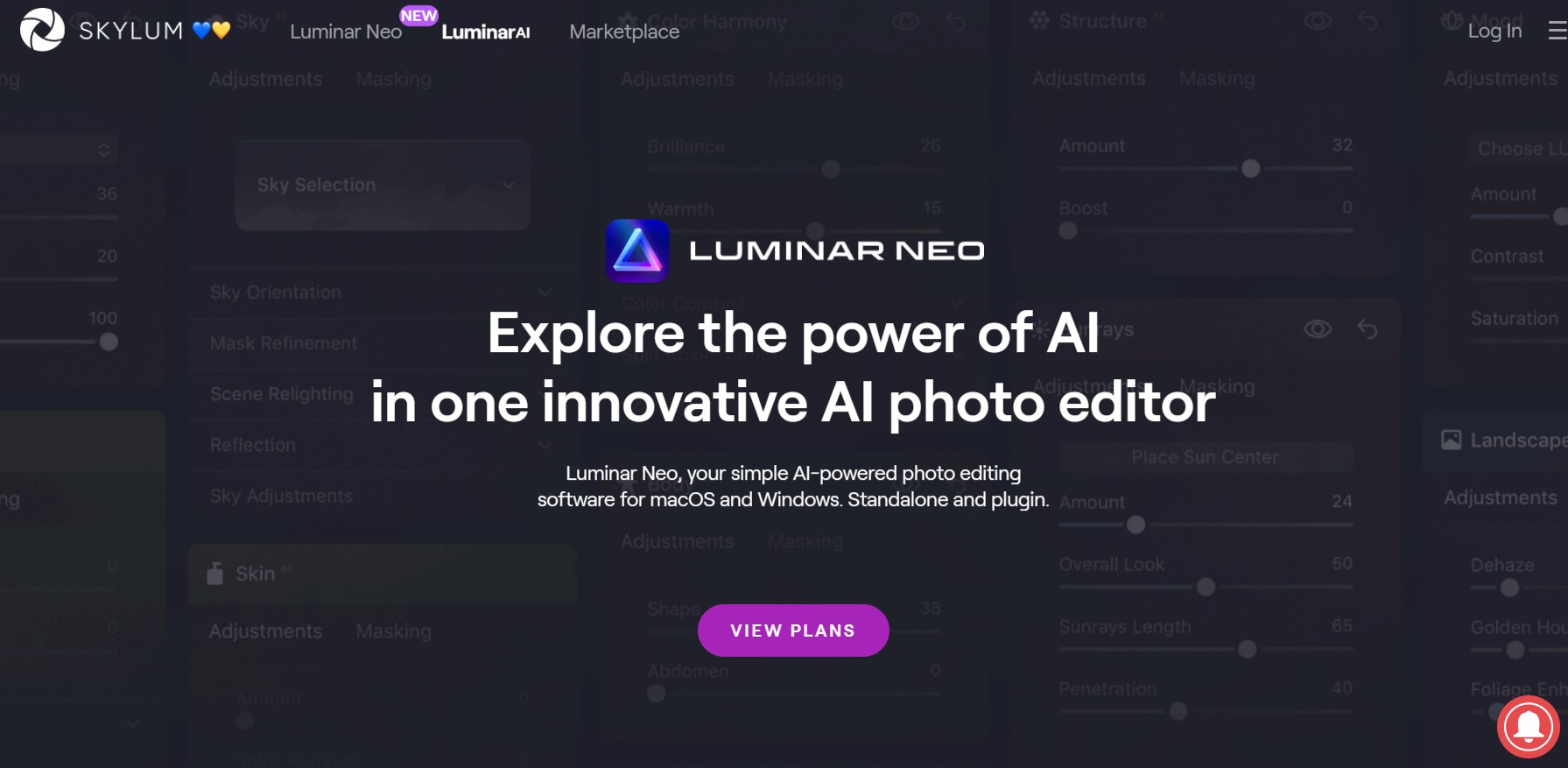 Luminar AI and Skylum Luminar 4 are similar products. First, Luminar AI and Luminar 4 both support Windows and MacOS operating systems. Also, they both are compatible as plugins for Photoshop, Lightroom, and Apple Photos. The minor differences that do exist are that Luminar AI is a bit faster at image processing while Luminar 4 has features like removing image noise. When it comes to pricing, Luminar 4 is only a few dollars cheaper than Luminar AI. They are pretty neck-to-neck overall.
Best Alternative to Luminar AI - VanceAI
What makes Luminar AI amazing and really fun to use is that it is useful in pretty much any aspect, be it background changing, image enhancing, image editing, etc. It is also quite expensive, especially for someone who is just getting into image editing or someone who doesn't want long-term software. In such cases, VanceAI can be the perfect alternative tool. It is a product that has many features such as VanceAI Image Sharpener for enhancing photos. Not to mention that VanceAI is an online and offline tool, depending on your preference.
Luminar AI vs VanceAI
| | | | | |
| --- | --- | --- | --- | --- |
| Application | Effect | Application Speed | Price | Usability |
| Luminar AI | Versatile and powerful | Faster processing | Expensive | Useful for various aspects of image editing |
| VanceAI | Image enhancement | Varies | Affordable | Alternative tool, online and offline options |
| Skylum Luminar 4 | Image noise removal | Varies | Slightly cheaper | Plugin compatibility with other software |
You can unblur image online with the Image Sharpener tool as you can in Luminar AI. Now in the Luminar AI review, we will look at a few pictures from both tools.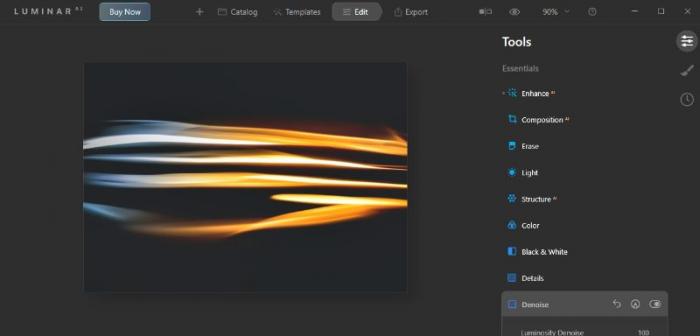 This is the result from Luminar AI sharpening and enhancing tools. There is an increase in brightness and clarity. Similar to VanceAI, you can get multiple settings for image conversion and so in this case, you can make use of the Accent and Denoise for image editing.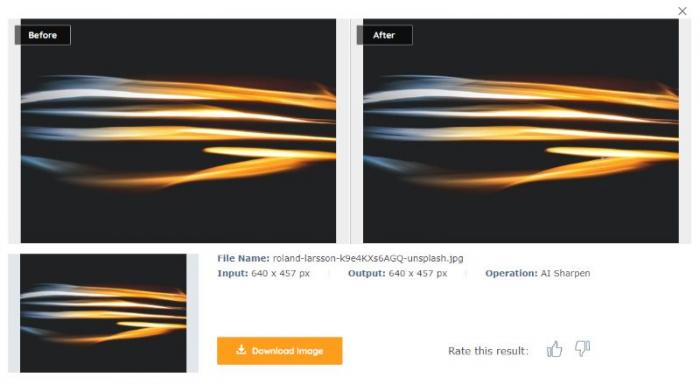 The result from VanceAI Image Sharpener is really good too and also it has a great balance of color. There is a clear increase of sharpness visible in the After image as compared to the previous one.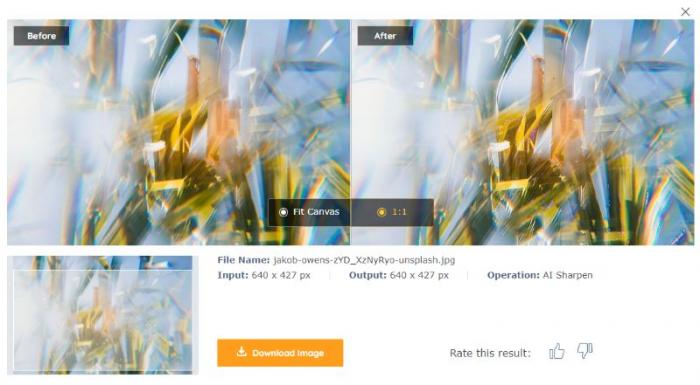 This is the next image conversion by using VanceAI to fix blurry photos online, which does excel in sharpening the image but it somewhat makes the image quality look strange due to duplications.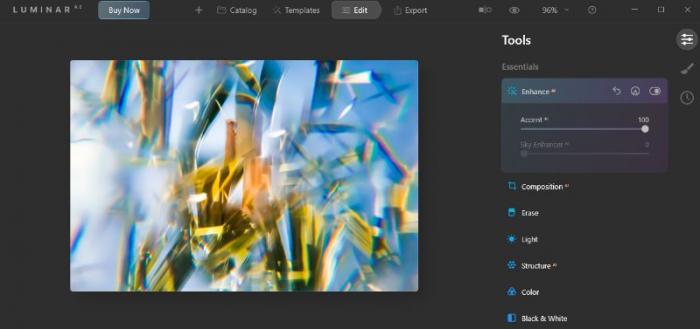 The result from Luminar AI is a good one. The edges of the images are too bright for some reason but overall, it has great color and contrast.
Also read: How to Sharpen an Image in Photoshop.
FAQs
1. Is Luminar AI good for beginners?
Luminar AI is certainly a good choice for beginners and that is due to its AI based design. Luminar AI deviates from the previous Luminar entries because Luminar AI is entirely built from AI. This allows the tool to automate most image editing processes for users. Thus, as a user, you only need to upload images and play around with different settings and looks if you want. Otherwise, just upload an image and sit back.
2. Is Luminar AI better than Photoshop?
Luminar AI can be considered better than Photoshop in only one case and that is if the user is inexperienced and doesn't want to go through complications for an image. However, when we look into everything else, especially performance, Photoshop is still the legitimate top choice for an image or visual editing. Photoshop simply has too many features and performance to offer, that overshadows basically any photo editor, including the Luminar software.
Conclusion
The Luminar photo editing software application is definitely one of the best ones that you can find. In this Luminar review, we went through its features, price, and some comparison with Photoshop and AI image sharpener. With that said, Luminar AI should be bought before some consideration. It is recommended that you first try the Luminar AI free trial for a few days before deciding on purchasing it because the tool may not be suitable for everyone. Also read: How to Fix Blurry Pictures with VanceAI Image Sharpener.
Do you find this post helpful?
Yes
No