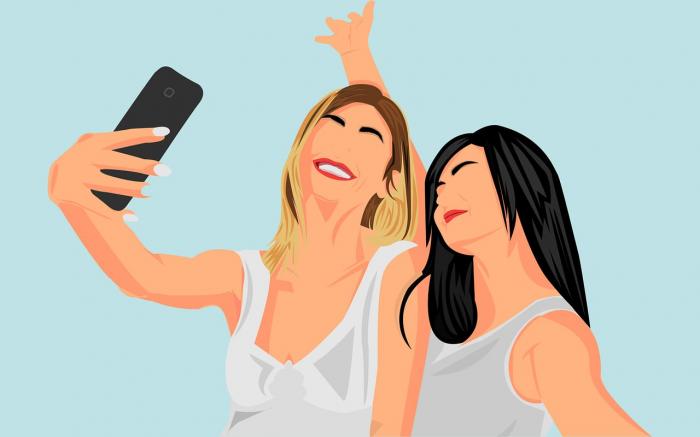 Do you find yourself in frenzy when you come home after a beautiful night, sit in your bed and take a look at hundreds of selfies you took, and surprise– none of them turn out to be good. You start wondering how these Instagram models look effortlessly flawless in their selfies and your selfie pictures look nothing in comparison to theirs?
Well, taking a perfect selfie isn't as hard as you think. You don't have to be photogenic to take some good pictures of yourself. By sticking to some simple rules, you can capture your best moments and relive them over and over again. If you want a totally perfect selfie or portrait, then go with Image upscaler you can get it!
Best 10 Tips for Taking Selfies
We all know how it feels when we feel all confident and hot and take a selfie to post on social media and dang! We suddenly look like a potato. Either you can go on taking your selfies randomly or learn some basics to click better ones. To capture a sweet selfie of yourself, here are some basic tips and tricks that you need to follow and a great tool - VanceAI as a helper.
Tips and Tricks

Creativity

Achievability

Fun

Social

Popularity

Find your best face side

★★★☆☆

★★★★☆

★★★☆☆

★★★★☆

Find the perfect light

★★★★☆

★★★☆☆

★★★☆☆

★★★★☆

Choose a nice

background

★★★☆☆

★★★★☆

★★★☆☆

★★★★☆

Use Portrait mode

★★★☆☆

★★★★☆

★★★☆☆

★★★★☆

Give a bright smile

★★★☆☆

★★★★☆

★★★★☆

★★★★☆

Avoid the shadows, use

a selfie light!

★★★☆☆

★★★★☆

★★★☆☆

★★★☆☆

Best selfie poses ideas

★★★★☆

★★★★☆

★★★★☆

★★★☆☆

Be confident

★★★☆☆

★★★★☆

★★★★☆

★★★★☆

Use camera timer

and flash

★★★☆☆

★★★★☆

★★★☆☆

★★★★☆

Use editing tools

★★★☆☆

★★★★☆

★★★☆☆

★★★☆☆
1. Find your best face side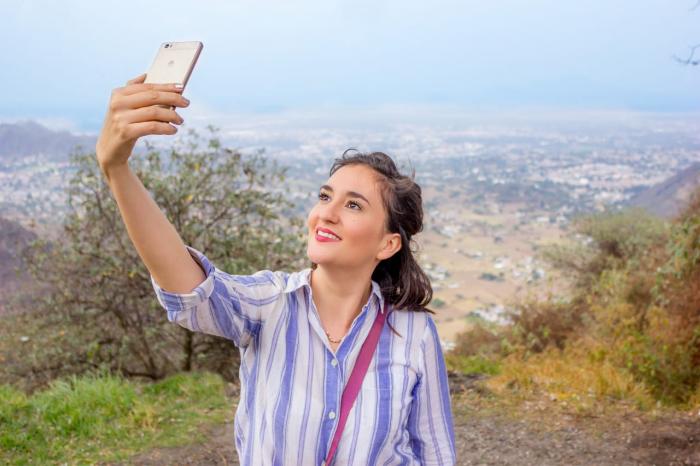 While taking a perfect selfie, you must know which side of your face looks good in selfies. However, it can be a little confusing. To find your best side, try taking selfies with different sides and angles.
By bending your neck and camera in different directions, or looking straight into the camera while lifting your phone upwards you can do different fun poses and then go through them to find out which selfie pictures you like the most.
2. Find the perfect light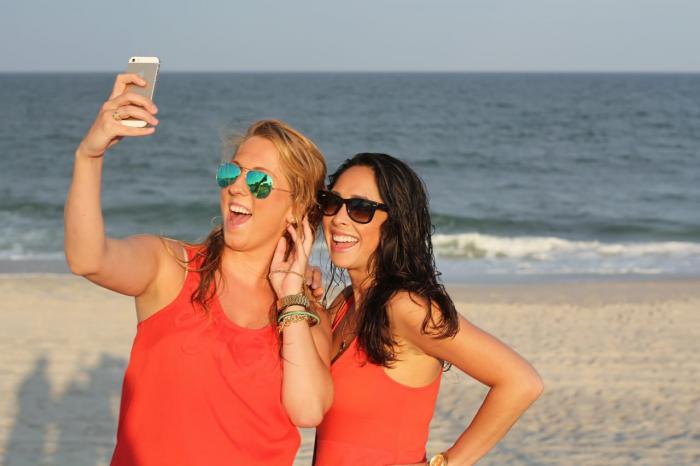 Light is a key factor in capturing a good picture. You have to control and manipulate the light accurately to get the best texture, vibrancy and color.
For the best selfie, you have to face the lighting source directly. Make sure that the light is towards your nose to avoid awkward shadows. The natural light of the sun ( golden hour) should always be your first preference while taking a selfie. You can also use the lamp in your living room or a ring light as a light source.
3. A Good Selfie Idea: Choose a nice background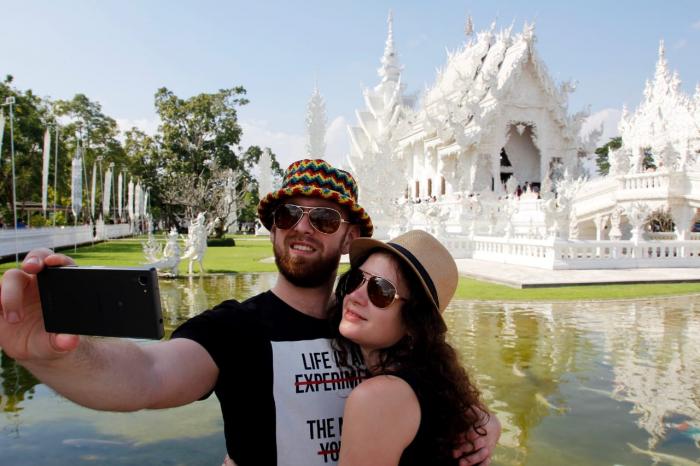 Even though you are the sole star of your selfie, you should always take the background into consideration. The area behind you should be clean and aesthetic. Simple background colors like white, grey, or light pink will enhance your face proportions and make your selfies look cooler.
4. Use Portrait mode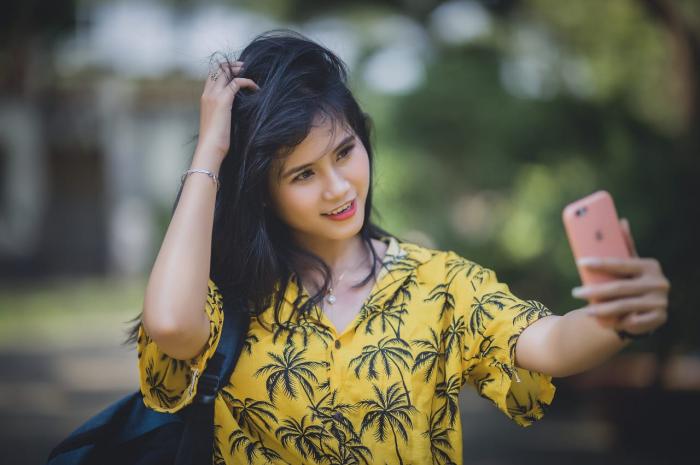 It could be a little hard to capture a better shot of yourself in public places as the background appears messy. In this case, you can always use portrait mode.
The portrait mode is the setting in your camera that blurs all the objects in your background. With this mode, you can also try brand-new filters and effects that can truly transform your selfies.
5. Give a bright smile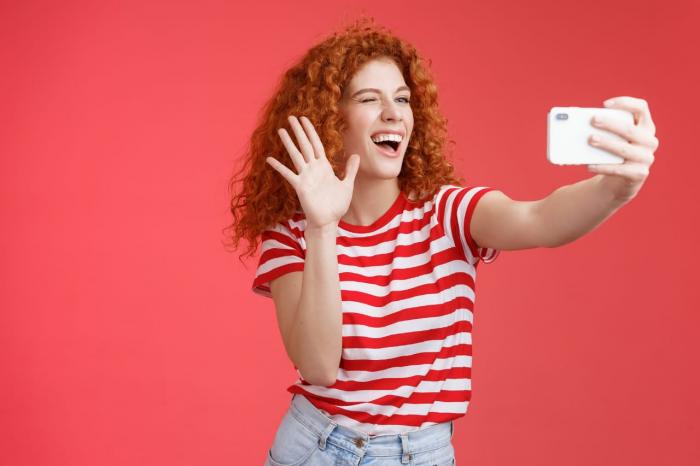 Suppose your friends want to take funny and naughty selfie pictures together. All of them look nice with the brightest smiles on their faces and then there you are, giving an awkward robotic smile. Forced smiles appear unauthentic and well, sometimes creepy. Remember the sweetest moments in your life and then smile with your whole face.
You can practice your smile by taking random selfies of yourself. Turn the corners of your lips upwards and try smiling with your teeth or a close-lipped smile. Go through your selfies and decide which smile suits you the best.
6. Avoid the shadows, use a selfie light!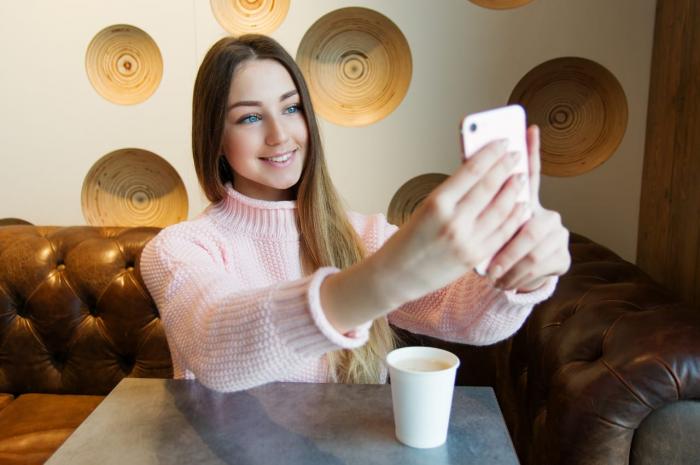 For instance, you take a selfie of yourself in a park, you have the perfect smile and best camera angle but there is a shadow of a pole on your face ruining your selfie. While taking an ideal selfie try your best to avoid the shadows. You can also use a selfie light! They can ruin your facial proportions and make you look unflattering while in reality, you look gorgeous.
7. Best selfie poses ideas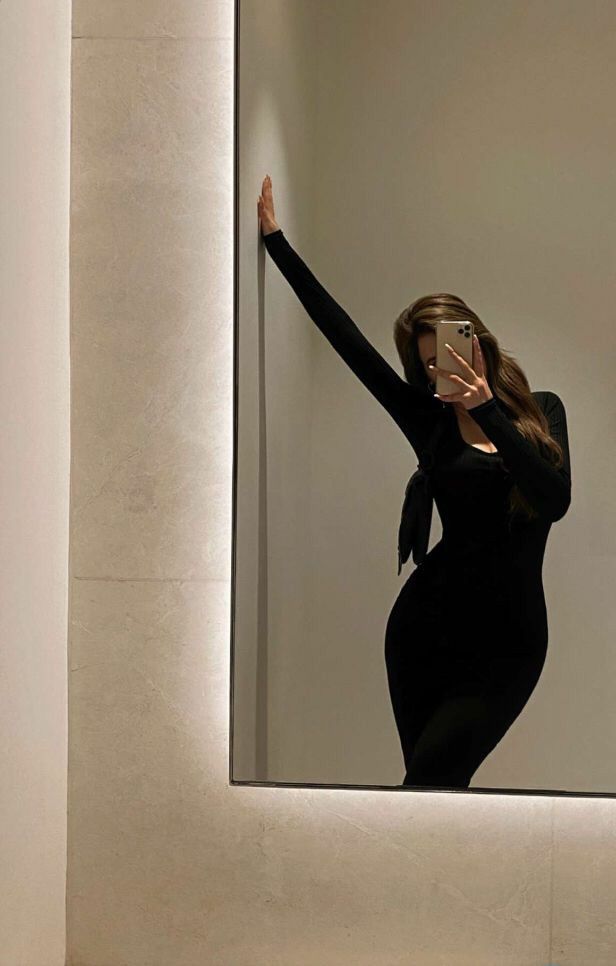 Taking selfies is not all about finding the best angle and lighting. There are many selfies poses ideas that you can go for. An awkward pose can destroy your picture. You can try hot selfie poses by showing your figure in the mirror selfie, a cheerful pose by smiling naturally, or a serious selfie pose by looking straight into the camera with a seductive face.
Try taking funny selfie pictures of yourself by squinting your eyebrows, tilting your head, showing your tongue, or making a duck face. Don't hesitate to get experimental with your poses and practice them as much as possible.
8. Be confident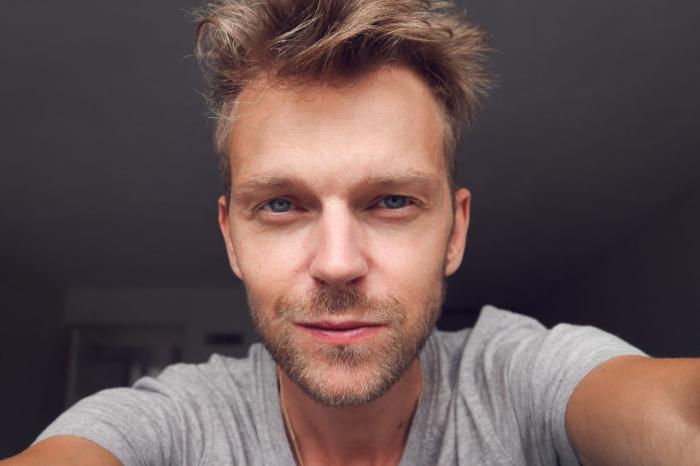 Studies reveal that your pictures reflect your personality. Everyone likes a confident person. Think of yourself as victoria's secret model and make the best confident pose. Stand in a power pose and use confident body language to snap the perfect selfie.
9. Use camera timer and flash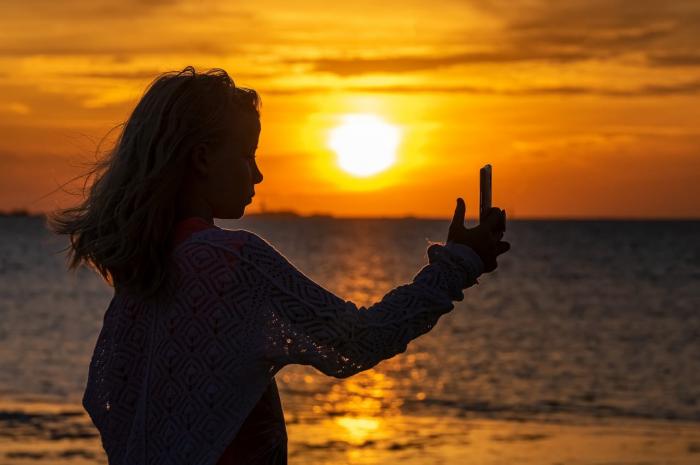 An untold secret behind a flawless selfie is the camera timer and flash. Never hesitate to use a 5-10 second timer to capture your selfie. It gives you sufficient time to adjust yourself and come up with a suitable pose. Flash helps accentuate your facial features making you look elegant and stunning.
10. Use editing tools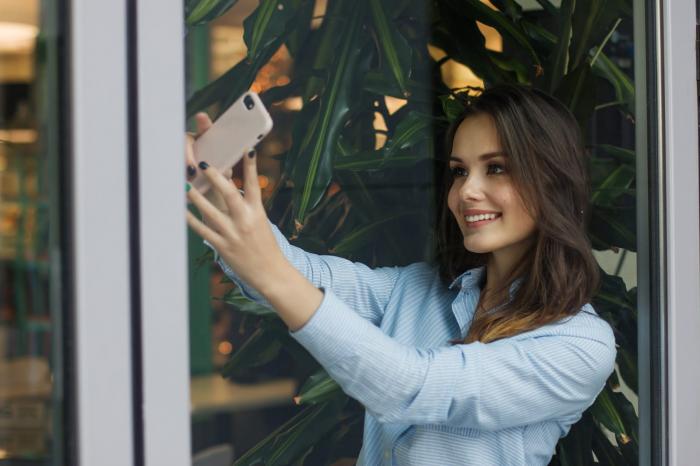 Capturing a 100 percent perfect selfie with your mobile phone is impossible. You can always try to remove the little imperfections in your selfies by using simple editing tools but make sure to avoid overusing them as you don't want to look unnatural in your pictures.
Get Better Selfies by Image Enhancer
Struggling with selfies? You can use the power of AI thanks to advanced tools to enhance an existing photo and eliminate the need for a selfie altogether. Vance AI image enlarger offers the power of machine learning and AI to deliver excellent quality images with lossless quality.
You can try the image upscaler tool or the photo enhancer that takes in even distorted photos and makes them into professional photos that are enhanced.
Performance Review
VanceAI is a state-of-the-art tool that you'll actually have to use to believe. The AI image sharpener can clarify the blurry zones and deliver crisp photos that are a treat to look at. It packs the power of AI and seamlessly upscales images.
Here are a couple of samples of the power of AI in action.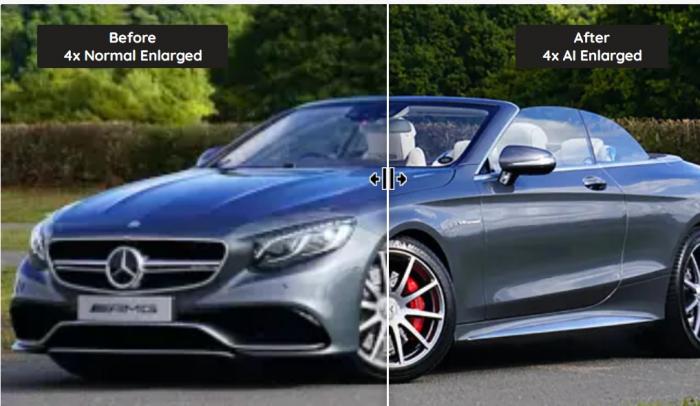 So, whether you have an age-old selfie taken from an old phone or an old memory photo that you love, trust VanceAI image enhancer to bring out the best in it.
Takeaways
The importance of pictures can not be neglected. Pictures capture ever-lasting moments. They are souvenirs and a remembrance of our happy or sad times.
A perfect selfie requires a lot of practice. You have to make sure the camera angle, lighting, and poses are right to click a sweet selfie. Now that you know all the basics tips and tricks why don't you take out your camera and take a perfect selfie of yourself?
FAQs
How to get a good selfie?
Taking a good selfie isn't as hard as you think it is but it surely isn't something everyone can pull off easily. By sticking to some principles you can have a better click of yourself. Try different selfie poses. Be confident or silly, it's all up to you. Make sure the lighting is correct, the background is elegant and stylish.
How do you pose for a selfie?
Selfie poses shouldn't be awkward. While taking a selfie you can go experimental by trying hot selfie poses or funny and naughty selfie poses. You can even take selfie stick pictures while posing. If you are taking a selfie on your iPhone you can always use portrait mode to blur the background so that you can become the main character of your story. Also read:Alternatives to Selfie2anime That Transform Selfie Into Anime 2022
Do you find this post helpful?
Yes
No