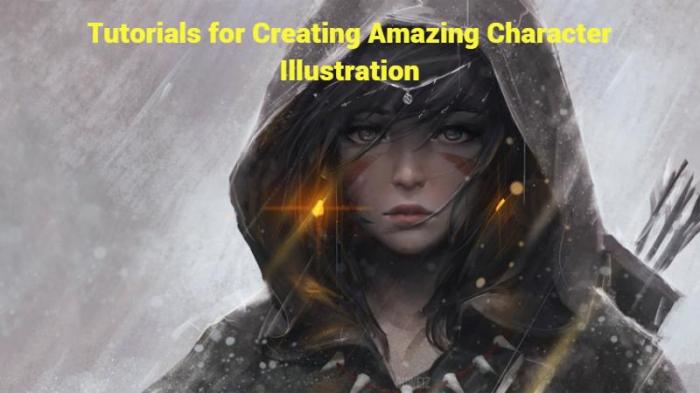 A character illustration is a powerful way to express something in a story. An illustration character design process is complex and requires you to be at the top of your skills. More interestingly, there are also some popular Vtuber Maker which use similar technology. Try it if you like. Moreover, it is an art and process requiring immense creativity, simply because of the vast number of character illustration models that exist currently on the Internet and otherwise. In this tutorial or guide, we will take a deeper look into character illustration styles as well as compare it to animation to display the difference. A character illustration making process also requires a lot of research and observing other character illustrations. For that, you can make use of tools like VansPortrait that can convert your face to a character, giving you a perfect sample to follow. 
Illustration vs Animation
Perhaps the simplest way to distinguish between illustration vs animation is to simply consider illustration as static images and animations as moving images. That's basically the main difference however there are many other aspects that are different in both works of art. When it comes to illustration, the design may have more details and are more so used as concept arts for all kinds of art projects, including video games and animation shows. Illustrations are also easier to achieve from character illustration generator tools such as the ones offered by VanceAI.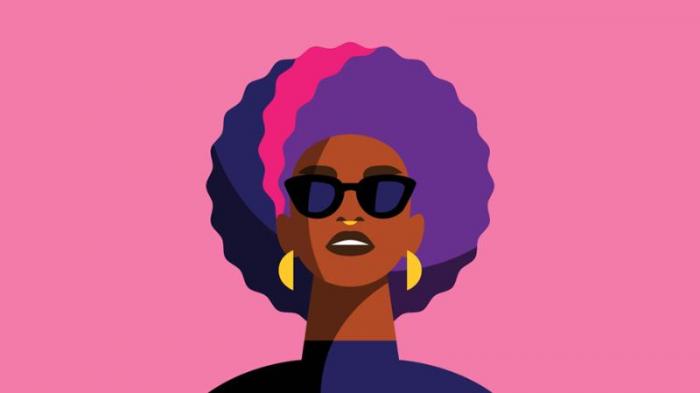 Animation, on the other hand, is all about motion and movement. They are heavily used in all visual mediums such as movies and games because they can portray character illustration models vividly. Animations are typically suited for bigger projects where the character or the object is the center stage. You can see developments in animation in this video by Nvidia.
Types of Illustrations
1. Realism Illustration
As the name suggests, this style of illustration aims to portray a scenario, character, and life in a really grounded and realistic way. Of course, this is still a form of art and hence contains many artistic techniques and quality within the artwork as well. This concept stems from way back in the nineteenth century movement related to the arts. Apart from that, there comes some fancy AI Portrait Generator, making fancy selfies at a fast speed. Get to know more about it.
Character illustration work from Irakli Nadar is fairly popular online and fits the concept of realism illustration well. These portraits have a high amount of detail and portray the surroundings in an artistic but realistic way. You can find many similar artworks on Pinterest and other similar websites. A great AI cartoon generator makes cartoonish become an easy thing.
2. Vintage Illustration
The appeal of vintage illustrations, especially the character illustration models following this style, is that of sensationalism and the past. Drawing from the culture and stories of the past decades, most notably the 50s, vintage character illustrations will usually feature the subject engaged in something provocative and their expressions are always highly expressive. Moreover, the topics that these illustrations cover are sensational as well, something likely to go viral. Besides that, more people also seem to be interested in AI Face Generator. You can know more from the link.
Malika Favre's style is unique and extremely telling. All of her vintage illustrations are provocative and have some hidden detail or story that makes the viewers pay close attention to each element in the art.
3. Fantasy Illustration
The Fantasy illustration style is highly imaginative in many aspects. With this illustration style, you can expect to see otherworldly character designs, unique terrains, and intricate worlds. These illustrations are really popular as concept arts for famous video games and video game series, most notably the ones by FromSoftware, a Japanese game development company. Their globally revered titles such as Elden Ring and Dark Souls have detailed and dark atmospheres, medieval fantasy heroes and monsters, and deep worlds.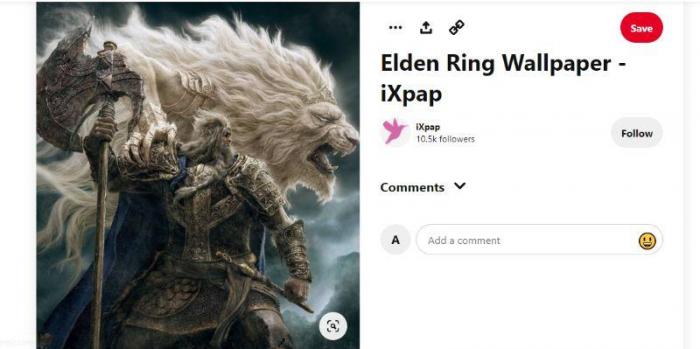 Apart from video game fantasy illustrations, you can also find plenty of inspiration from movies and TV shows that fall within the similar genre.
4. Line Art Illustration
The biggest appeal of line art illustration, including character illustration, is that they are really simple yet effective. They have simple colors and simple drawings but excel in catching attention. Line art illustration is a great way to portray something realistically or accurately. If you can include fitting colors and characters together, then line art illustrations come across as their own aesthetic.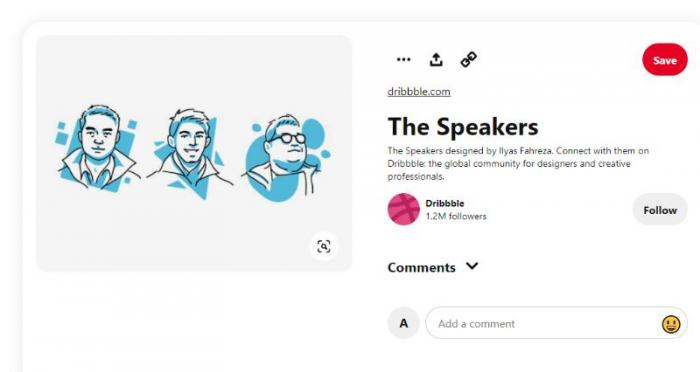 The above illustrations can be really useful as stickers or even in a logo. You can follow the channel mentioned in the image for more line art illustrations or scroll through Pinterest as the site has a bunch of other channels as well.
5. Architecture and Lifestyle Illustration
These types of illustrations have the freedom of creativity that only a few other kinds of illustrations offer. WIth this, you can also go towards character illustration designs and also go the opposite route. Not to mention that a subject like architecture encourages complexity and diversity all at once. You will never run out of ideas for architecture simply because there are too many. Moreover, each country has its own personality, which you can highlight through color palettes and such.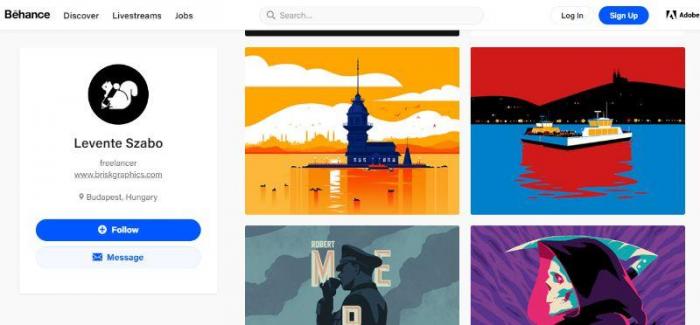 Levente Szabo is an excellent example of such illustrations. One of the best things about this page is the sheer variety that it has.
6. Cartoon and Comic Book Illustration
Cartoon and Comic Book character illustration styles are usually playful and fun to engage with. These illustrations are a bit more systematic in approach because they are used in books, meaning they consider aspects like border size, space for the dialogues, story, character moods, etc. It is no wonder that comic books take a lot of time and effort to make.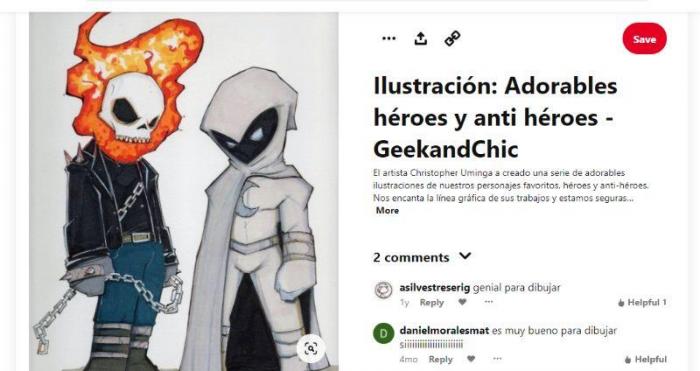 These two character illustration designs are part of the Marvel comics. These kinds of illustrations are arguably the most popular on the Internet and you can find them through Marvel, DC, Archies, Snoopy, and many others. They are also the easiest to get into, as you only need an app like VansPortrait to make your own version in seconds.Besides, unlike traditional tools which often produce blurry and even pixelated results, photo enhancer tools offered by VanceAI can enhance an image by reducing blur and recovering original details.
In terms of enhancing a photo in particular, it helps you finish the task of image enhancement with one single click even if you have not sophisticated skills. So the work of enhancing the image is merely a breeze if you take advantage of the tool. Your picture will be enhanced to a newer level with no effort no matter whether it is related to a logo, digital art, or landscape. With the aid of the service, you may show the full details of your picture and impress other viewers each time.
5 Tools to Get Your Digital Illustration
Price: The free account offers three image credits per month. The paid options begin from $4.99 per month for the annual plan with more features and credits.
VansPortrait is an automatic online image editing tool that enables you to convert photo to line drawing online to make a cartoon based illustration. Moreover, VansPortrait is offered by VanceAI, which is an online platform filled with other great tools such as AI Photo Retoucher, Toongineer Cartoonizer, and more.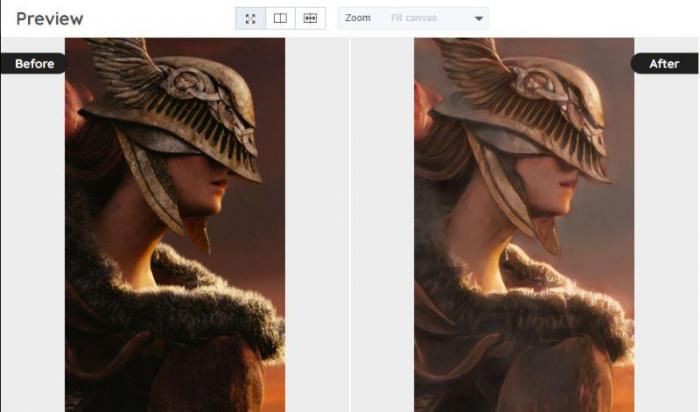 Pros:
Provides artistic yet accurate results.
Really intuitive UI design.
A big selection of tools.
Cons:
Limited free use.
Free version comes with a watermark.
Some tools need sample images.
2. Stubborn Generator
Price: The free version offers a limited amount of vectors for character illustration designs. The pro version gives full access at the cost of $89 per quarter year.
The Stubborn Generator works differently than the previous entry as illustrations can be straight away bought for a price. Naturally, the prices depend on the illustration itself but there are quite a lot of categories to choose from. Other than that, you can also download the software and enjoy the limited free trial version to make some character illustration designs if you want.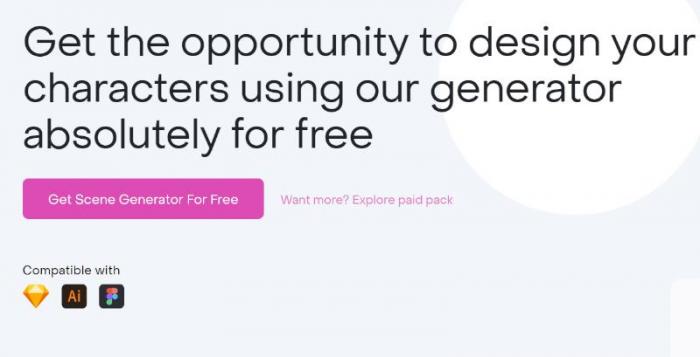 Pros:
Illustrations can be purchased.
Great app design.
Works smoothly.
Cons:
Editor mode lacks features.
Limited free trial.
3. Icons8 Mega Creator
Price: The free version offers a limited amount of tools to use. There are many paid options starting from $13 offering unique features.
The Mega Creator from Icons8 is an all-rounder tool that enables users to create more than illustrations. When it comes to its functionality and design, it is a bit similar to Canva. The advantage is that you can edit and build an illustration part-by-part but for someone who is not experienced with such work, it can take a lot of time and effort.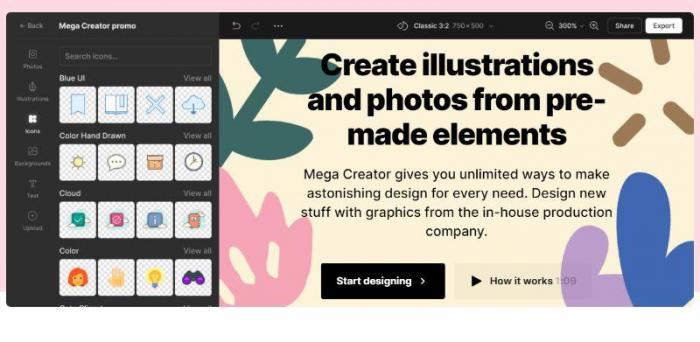 Pros:
Offers small elements in the editor.
The editor has multiple tools.
Good app design.
Cons:
Limited free use.
Paid options are not concise.
No automatic process.
4. Appy Pie Design
Price: The free version will offer you the basic tools and features. For better access, you can purchase a Pro account for $6 per month.
Appy Pie can be a really good platform for you to get some character illustration design ideas quickly since its home page itself is filled with various illustrations. Not to mention that it also features a search bar, allowing you to get hold of more specific character illustrations or illustrations in general.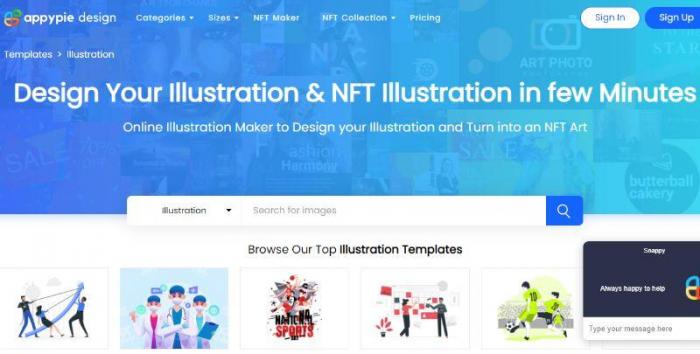 Pros:
Offers many illustrations.
Multiple features.
Easy to use.
Cons:
Limited free use.
Lacking editor mode.
5. Designs.AI
Price: The Basic account costs $29 per month while the Pro version costs $69 per month. However, you will get a free trial on any subscription first.
This website for character illustrations can also offer more with its video making based tools, as well as tools for logo making, speech making, and design making. Moreover, you can also select from a large number of templates to make something of your own. Lastly, the search bar makes it easier to track specific ideas.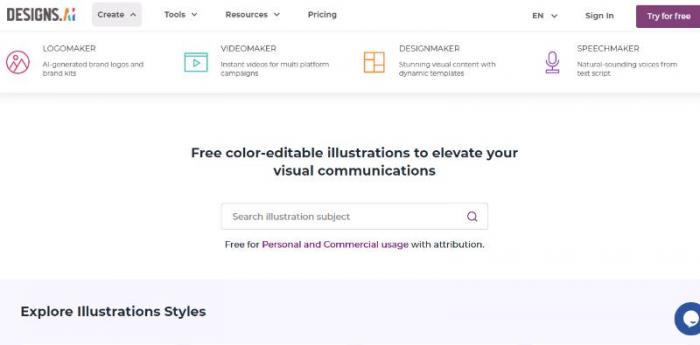 Pros:
Highly accessible app.
Good performance.
Great app design.
Cons:
Could use more features.
No automatic process.
Conclusion
Character illustration designs are incredibly diverse and take a lot of effort to be made. On the other hand, they are also highly rewarding and can be used in a lot of areas, especially arts and marketing. In fact, character illustrations are absolutely crucial for popular art forms such as video games, comics, movies, and more. With these tips and tool recommendations, you can get started on the character illustration process quicker and get some great ideas along the way.
Also read: Tutorial on Astrophotography
Do you find this post helpful?