VanceAI launches AI Art Generator quite popular nowadays besides more than 20 online photo editing tools and VanceAI software version. Learn more about VanceAI Art Generator with the brief tutorial and you will be the next artist.
How to use VanceAI Art Generator
Step 1: Hit AI Art Generator on navigation bar
You simply need to click on VanceAI, AI photo enhancement and editing tools, to come to its home page. Just do as follows: Product → Creativity → AI Art Generator.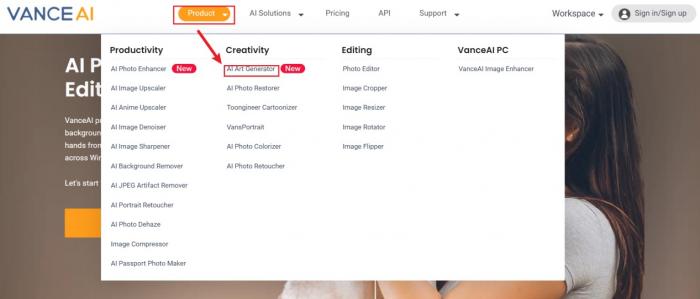 Step 2: Start now to see your imagination
Following Step 1, you will get to the home page of AI Art Generator. Here you can see the noticeable button Start Now. Hit it!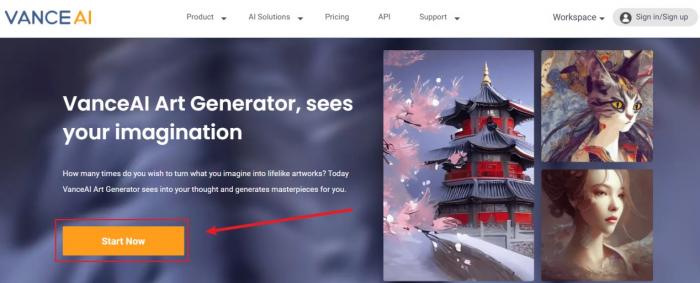 Step 3: Work on artwork on Art Generator Workspace
On the Art Generator Workspace, input your prompts and you will get the artwork you want. If you don't know how to describe what you want, adjust image size or choose image type, Quick Guide and FAQ on the left can help you. Having typed out text and finished other settings, you can click on Create.

Step 4: Preview and download your artwork
After waiting for a few seconds, you will see the artwork generated by AI art generator. If content with the image, you can click Download to save it. The copyright totally belongs to you.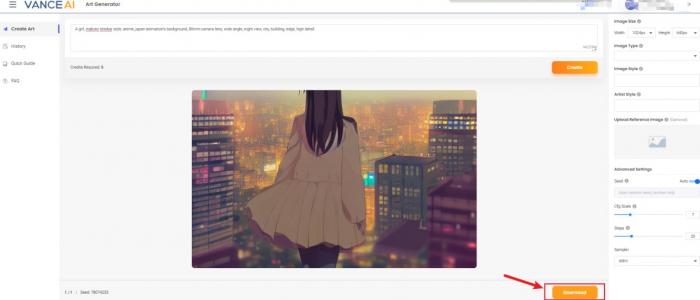 Do you find this post helpful?