I'm sure that everybody wondered at least once what a historical black and white photo would look like in color. Many have wondered if it is even possible. And yes, it`s possible to see the original colors thanks to new technological innovations based on artificial intelligence. The best part is that you can do it yourself.
There is an online AI tool, Colourise.com, that can reveal and predict automatically the real colors oof black and white photos. The results are really amazing and therefore you will find a short tutorial on how to colorize black and white photo with this AI software to test it by yourself after.
How to Colorize Old Photos with AI Powered Tool from Colourise.com
Step 1
Go to Colourise.com and click on "start now". Don`t worry, it`s free.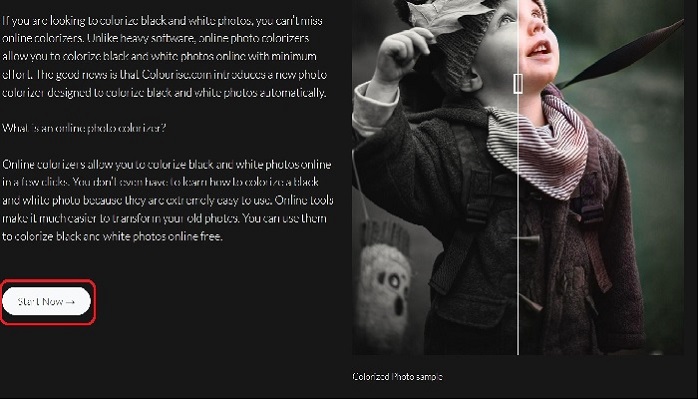 Step 2
Upload your black and white image and make sure that you will follow the AI Colorizer requirements: image format .jpg, .jpeg or .png, maximum resolution of 1200x1200px, up to 5MB.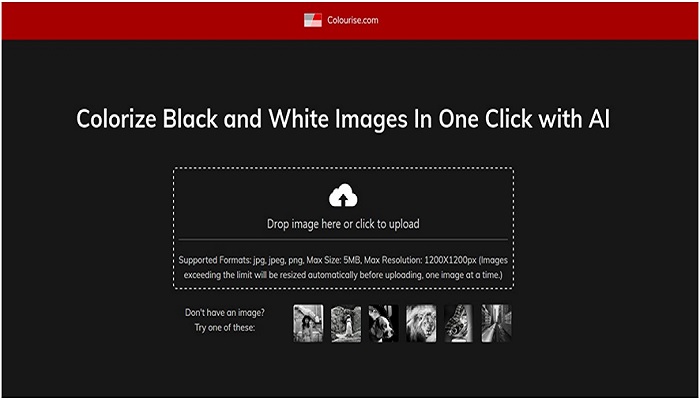 Step 3
This AI Colorizer really does its job. After a few seconds, I was amazed to see one of my favorite black and white historical image revitalized. You can actually see the proof here:
This photo shows a group of children working in a coal mine. Their role was to separate the coal from impurities. This was a common practice in the 19th century. The photo was taken by Lewis Hine in 1910.
Step 4
Click "Download" to save the image on your computer. I`ll bet that you will use Colourise.com again right after your first upload. This is surely a must-have online tool. Not to mention that you can auto colorize a photo only with three clicks and even if is free of charge, you have no limit on the number of images uploaded.
Look at the Past with Different Eyes Thanks to an AI Powered Tool
From important historical moments to forms of resistance against the system, we hope that this tour of restored images in terms of colours will delight and amaze you. These are among the most influential historical pictures of all time. Through this AI powered tool, you can look at history with different eyes and it seems that now it is more important than ever. Bellow, you will see a series of black and white historical images colorized by Colourise.com.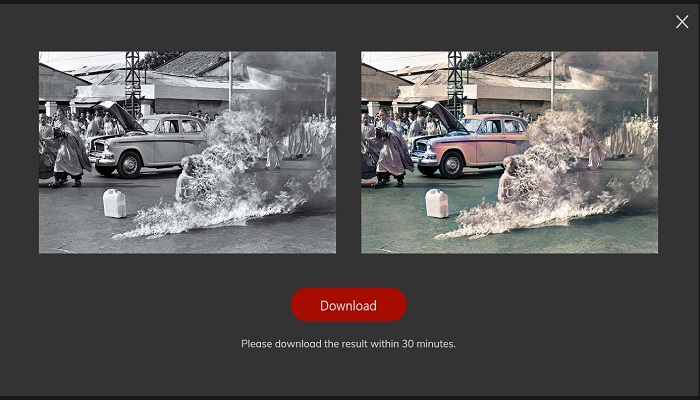 This image called The Burning Monk was taken in 1963 by Malcom Browne and won the Pulitzer Prize. It is about a monk that protest the treatment of Buddhists by the regime of President Ngo Dinh Diem. As you can see, the colours are predicted pretty well, regarding the flames especially. Not sure about the car, but I am still amazed.
Lunch Atop A Skyscraper, 1932, above is made by a photographer whose identity remains a mystery. This photo is at 840 feet above Manhattan and is considered the most dangerous yet playful lunch break captured to this day. I think that in this case, this AI Colorizer did a great transformation. I love the colors of the buildings and workers – these are really close to reality.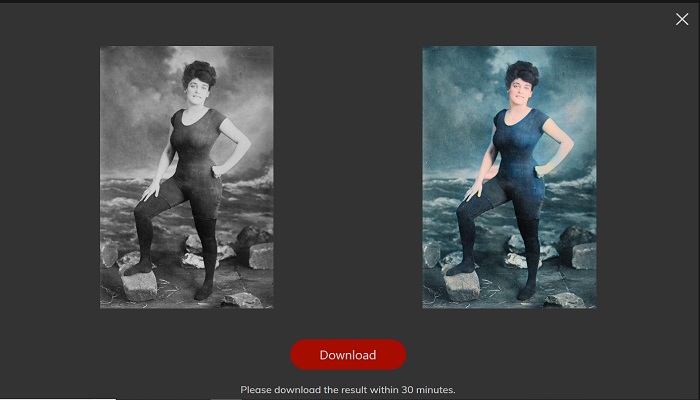 Annette Kellerman, an Australian swimmer, advocating for women's right to wear a one-piece swimsuit in 1907 (arrested for indecency). Known as the " Diving Venus", it was one of the most famous women of her time. With this AI Colorizer, it can be clearly seen that this is a studio photo and I am sure that color of the wallpaper behind her is similar to the original.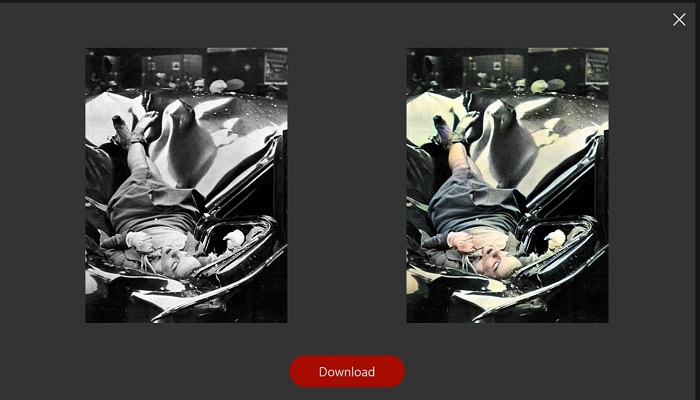 It is known as the most "beautiful suicide" ( Time Magazine): 23-year-old Evelyn McHale jumped from the 83rd floor of the Empire State Building. Her dying wish was that no one, not even her family, sees her body, but after four minutes after her body landed on a limousine, a photography student, Robert Wiles, snapped this photo. It seems that Evelyn is looking almost peaceful or sleeping under the crumpled steel. Again, this online tool is quite impeccable, the color of the steel, skin and dress are as I imagined.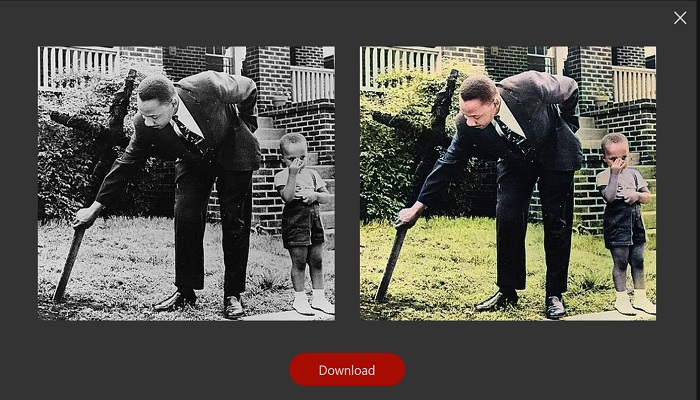 Martin Luther King Jr. and his son removing a burned cross from his backyard. Well, the colors in this image are perfect.
These were some of the most popular black and white photos in the world and it is worth searching on Google for others. Regarding this program, you can use it with confidence as you have seen the results. AI Colourizer will give your historical images a new touch indeed.