PicmonKey is a website where you can find an array of photo editing options for free, similar to VanceAI to some degree. You can adjust the color or brightness of your images, add effects such as black and white, sepia, or even grayscale to your photos, add text to your images that you can customize, and apply filters for whatever you need. 
In this article, we'll be comparing and contrasting some of the most popular online photo editing websites available today, including websites like PicmonKey, fotoJet, and Fotor in the space. But here it is important to point out that VanceAI Image Enhancer, or AI image enhancer, from VanceAI (AI photo enhancement and editing tools), is a popular alternative used to enhance image quality in a single click with the details of your photo becoming much clearer.
I hope the tools mentioned below in the article help you find an ideal alternative to PicMonkey that works better for your needs and wants!
PicMonkey Review
PicMonkey offers an easy way to edit photos online. It's a one-stop shop for all your basic editing needs, from cropping and color corrections to adding text or simple effects such as black and white. 
PicMonkey is incredibly user-friendly and intuitive; even if you've never used a photo editor before, you can probably figure out how to use it after only watching a few tutorials on YouTube. 
In addition to making social media posts look great, PicMonkey is also helpful in other ways: You can quickly create professional headshots by whitening teeth and smoothing skin, removing blemishes with ease, or adding filters that give your Instagram photos a unique look. 
Perhaps most importantly, PicMonkey has hundreds of free templates that make sure you don't always have to start from scratch when trying to come up with a new design. 
Templates range from holiday-specific designs (like Halloween) to mobile-first designs (for when people are looking at your work via their phones). They are constantly releasing more and more, too—so there should be something new every month or so.
What is PicMonkey?
PicMonkey is a photo-editing website and mobile app that allows users to quickly edit their photos and create memes. Once you sign up for an account, you'll be able to import your photos, add graphics, and do other cool things like collages. These are all free options if you just want to tinker around with pictures but don't need something too robust. 
If you want professional quality, Canva will probably be your best bet at $1 per month. If professional quality isn't necessary and you want to experiment without paying anything at all, Pablo might be a better option than PicMonkey. It has similar functionality but doesn't have quite as many bells and whistles.
What can you do with PicMonkey?
PicMonkey is a very simple online photo editor that you can use to add text, filters, and other special effects to your images. This app is a great option for those who don't need many of Photoshop's advanced tools but still want to play around with some features, like text overlays and filters, and maybe even do some basic editing (like cropping). 
There are not any advanced photo-editing features that allow you to make major edits like in Photoshop or even GIMP. However, it does have some limited capabilities for people who know what they're doing, and there are also extensive tutorials that show you how to do just about anything on their site.
If you have never done photo editing before and just want to play around with new ways to spice up your photos without much effort on your part, PicMonkey is an excellent choice; however, if you require more advanced tools or workflows, there are better options out there.
PicMonkey Pricing
PicMonkey offers four pricing plans, all of which come with a 30-day free trial. The Lite plan is free and comes with 20 free photo effects and 4 free uploads each month. 
For $7.99 per month or $72.00 per year, users can upgrade to PicMonkey pro, which comes with unlimited storage and brand fonts at $120 yearly. 
The extended version of PicMonkey is called Business. It costs $23 per month or $220.00 for one user per year. This plan includes unlimited storage, one-click background removal, and much more.
How to use PicmonKey?
PicMonkey is a pretty easy photo editing website. Most of what you will do on Picmonkey is done from within their basic editing window. This means that all of your photo editings like enhance photo quality by VanceAI Photo Enhancer, cropping, and color adjusting happen in a single area. 
It also means that you can do basic edits like sharpen, add text, and adjust colors with just a few clicks of your mouse. 
Here is how to use PicmonKey :
Step 1 – Go to PicmonKey Website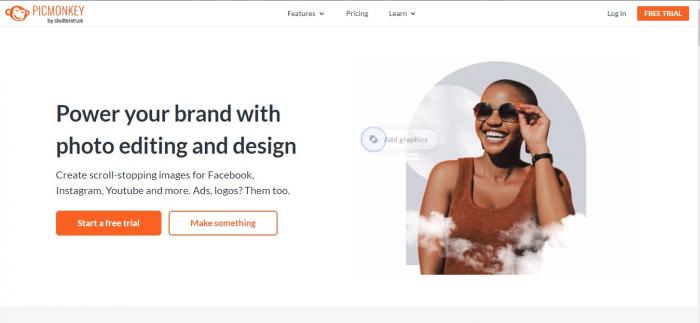 Open your browser and go to PicmonKey website. Click on the signup button. If you already have an account then login.
Step 2 – Select Images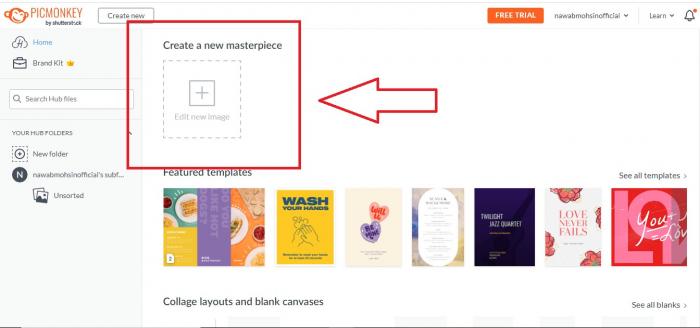 After login into the PickmonKey website, click on the edit new image option. Select the image that you want to edit.
Step 3 – Edit the Photo With Multiple Options
After uploading the image that you want to edit, now you can edit your photo as you want. There are multiple options and features available including background removal, resizing, rotating, touch-up, frames, and much more. Implement all the actions and use your edited image where you want.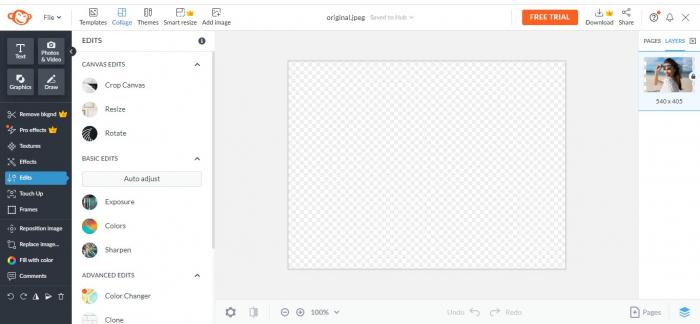 Best 5 PicmonKey Alternatives
PicMonkey has been at the top of the list when it comes to online photo editing tools but must know its best alternatives. Here are its 5 alternatives.
 

 

Price

Easy to use

Various mode option

VanceAI

Free for 3 trials

√

10/10

Fotor

 

Free

√

9/10

Canva

 

Budget-friendly

√

Poor

befunky

 

Free

√

Poor

fotoJet

Paid

√

6/10
1. VanceAI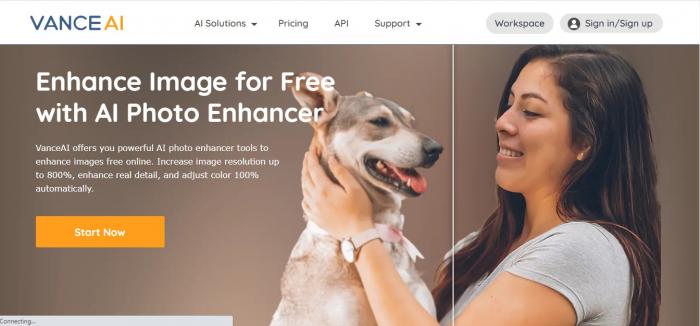 To cut to the chase, here are our favorite PicMonkey alternatives. If you're looking for a high-quality alternative, we recommend VanceAI — an online design studio that allows you to easily edit photos and graphic designs. 
Its intuitive user interface makes it simple to add effects and image filters and enhance photo quality with the aid of AI Photo Enhancer while its extensive library of graphics ensures you can find anything you need. This tool is great if you're working on business cards or any other kind of professional design. 
Pros:
Easy to use
Various photo enhancement options are available
Cons:
Free for a limited time
Lack of control in background removal feature
VanceAI PC is full-featured desktop software developed by VanceAI that lets you instantly process local photos in bulk with more customization options, which will significantly simplify your workflow and boost your productivity.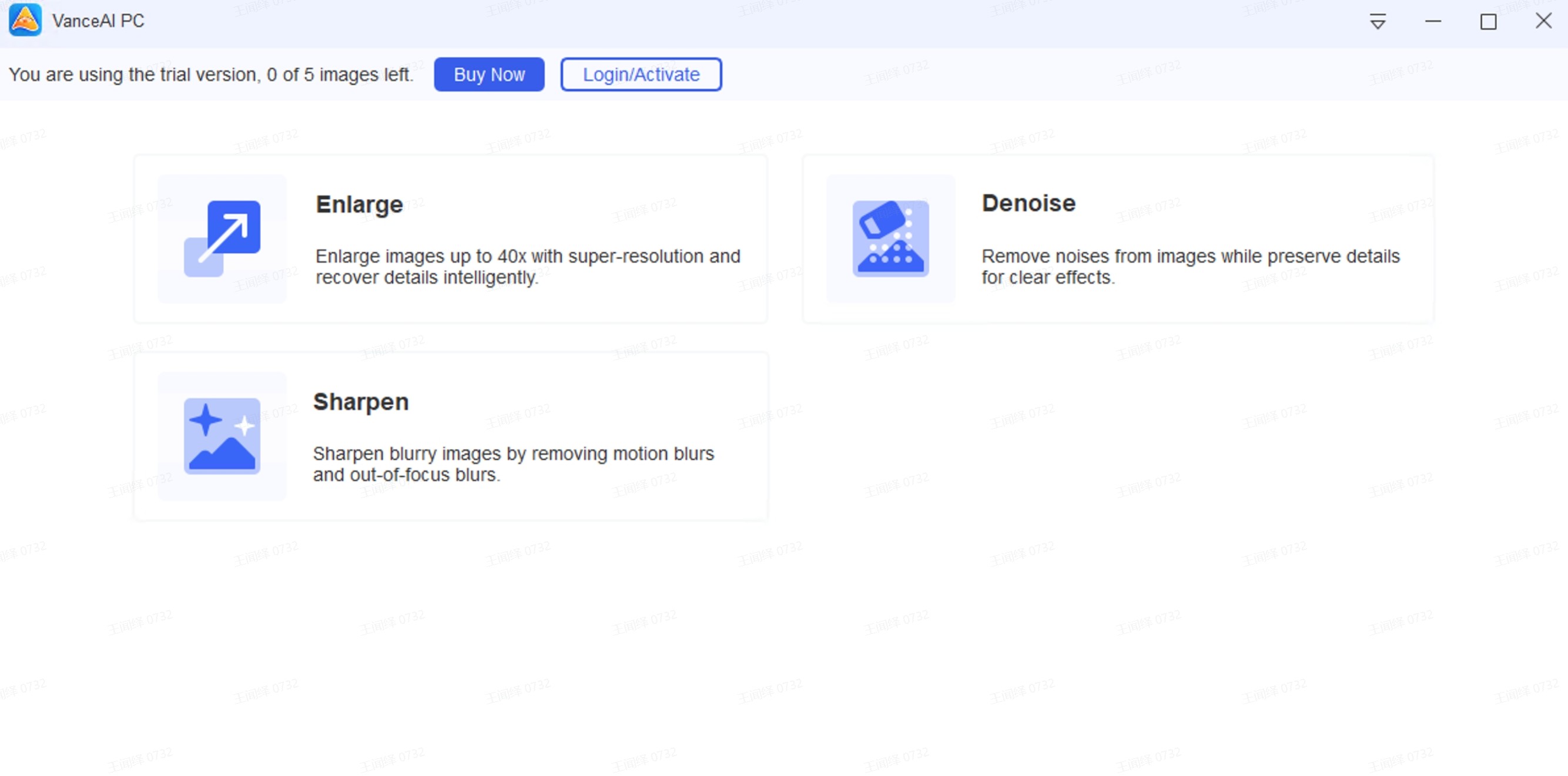 2. Fotor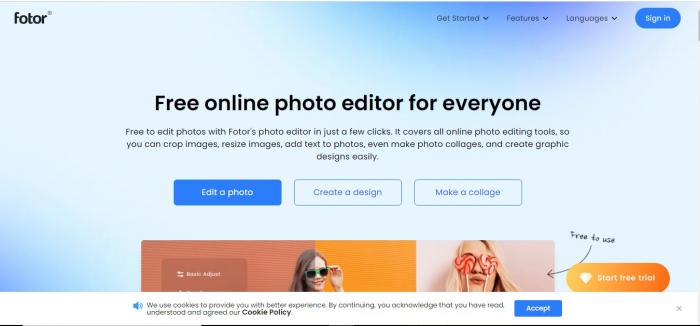 Fotor is one of PicMonkey's biggest competitors. Both websites have similar features, and they both offer free photo editing services. However, Fotor offers some unique features that make it stand out from PicMonkey.
For example, Fotor includes a large selection of tools and effects to edit your photos with. It also has an editing tool called Deep Blur that makes blurring images much easier than PicMonkey does. To use Deep Blur, you need to create an account on Fotor before you can use it; there are no accounts or fees associated with using these other tools. Try to read more about Fotor here.
Pros:
Most features are available free
Easy to use
Cons:
Need premium up-gradation for premium features
Doesn't saves the state of condition
3. Canva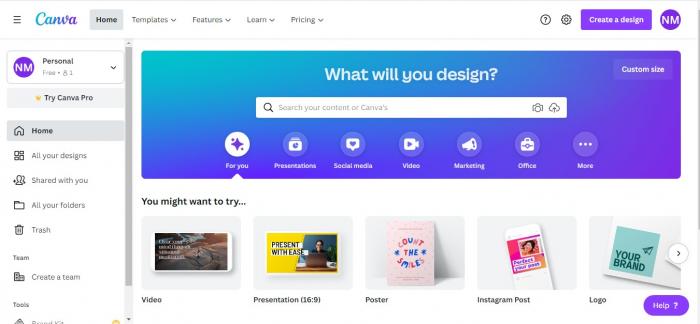 If you're just starting out, Canva is a great alternative to PicMonkey. While Canva is more limited than PicMonkey in terms of effects and fonts, it's still really powerful and easy to use. With Canva, you can crop photos, add text or graphics, and create collages—but that's about as far as it goes. 
If you're only doing basic image editing like removing red eye or sharpening images, then Canva is perfect for you. Plus, there are tons of pre-made templates if you don't feel like designing your own image from scratch (or if time is tight). It has an awesome desktop application that makes it easy to upload images quickly from your computer. You can get more photo editing knowledge on Canva.
Pros:
Simple to use & user-friendly
Budget-friendly
Stock photography usage
Cons:
No source file
Overuse of designs
The mobile app has limited features
4. befunky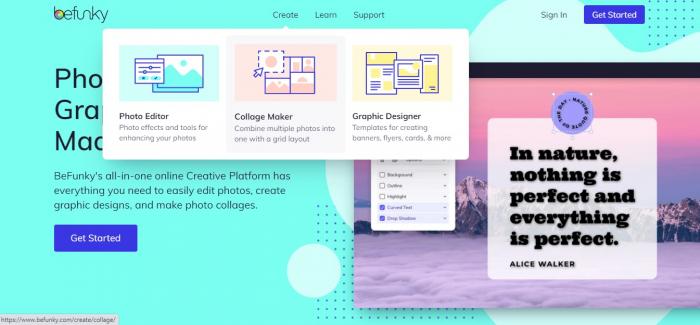 BeFunky is a great alternative to PicMonkey with an easy-to-use interface and hundreds of free image effects. It also has a desktop app available for download. All edits are non-destructive, meaning that your original photos remain untouched! 
Many find BeFunky easier to use than PicMonkey because it's not quite as overwhelming. Some might even say it's more user-friendly than others in its genre like Pixlr or Canva (there really isn't a comparison). If you're looking for somewhere to start, then I highly recommend you give them a try!
Pros:
Easy to use interface
Good for beginners
Cons:
Poor customer service
Sometimes doesn't format correctly
Doesn't have many fonts options
5. fotoJet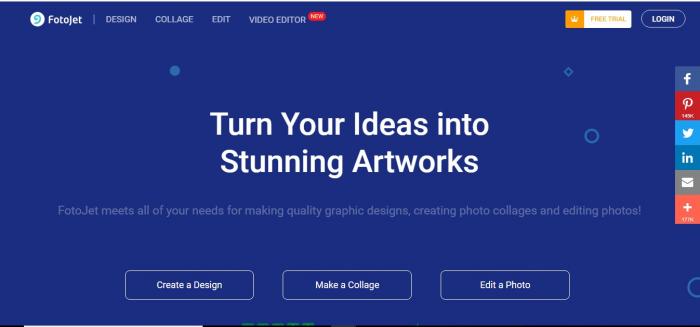 FotoJet is a new photo editing website that has impressive and unique photo editing features. FotoJet's focus on filters, textures, and overlays enables its users to create eye-catching images without having to edit them individually in separate programs. 
Also, you can edit your photos directly from FotoJet and easily share them anywhere you want with its one-click publishing feature. Also, just as Picmonkey had some of its advanced features locked behind a paywall, FotoJet also offers some additional advanced editing options under its Premium Membership plan. 
Pros:
Perfect for quick effects & logo creation
Super easy to use
Cons:
Need improvements in the crop photo feature
Doesn't have an option to input shaped images
Conclusion
In conclusion, PicMonkey offers some of the best photo editing options available online. It's simple to use, has a plethora of editing tools, and is offered at an affordable price. 
While it may not be able to compete with more feature-rich sites like Photoshop, if you're looking for an easy way to edit your photos, PicMonkey should definitely be on your list of places to check out.
However, if you're looking for something that offers more features like image enhancer of VanceAI or just wants to try a new website altogether, take a look at these five alternatives. All offer varying levels of ease-of-use as well as plenty of advanced editing features so everyone can find something they love. Read more: Best 10 Remini App Alternatives
Do you find this post helpful?