If you just bought a professional camera and you expect your photos to have a blurred background, well you might be very disappointed. You must have a technical knowledge base to obtain this blurred background or so-called bokeh effect. Moreover, the camera lens also matters, and the one that came with the kit is not always what is needed.  If you have a great photo that you want to put in the spotlight, but the background seems to eclipse your main subject, then this article is for you.
Of course, we count even the remarkable pictures taken with the phone. There are many high-performance phones (for example, Huawei Mate 20 Pro or Samsung Galaxy Note 9) that behave almost like a DSLR device when it comes to obtaining the blur effect.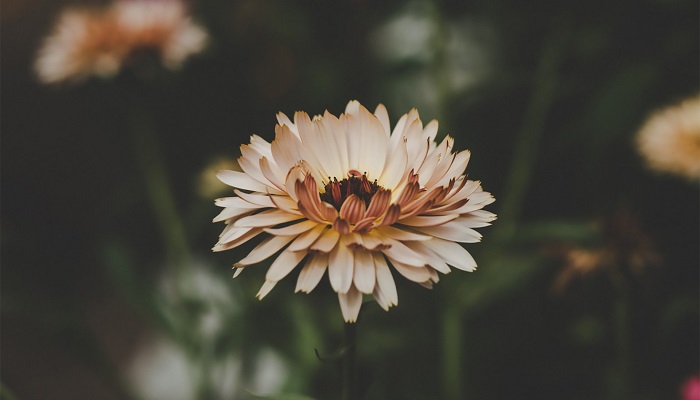 We did a top 10 with the best tools to blur the background, dedicated to Mac and Windows users, and some recommendations for those who want to take & edit photos directly on the phone. 
Why do you need to blur the background?
The term Bokeh is one of the most popular terms in the field of photography. The term bokeh 'boke' (ボ ケ) is taken from the Japanese language and can be translated as fading /blur. Until recently, this blur effect was only possible with the help of professional cameras. New technologies have brought this photo processing directly to the mobile phone or computers. The reason it is so popular with this blur effect and appreciated is that it gives the beauty of the photo while doing something extraordinary - it causes us to focus on a specific detail of the photo. A blurred background it's that part that stays in the "fog", it is unfocused, while the subject in the foreground is highlighted. In most cases, bokeh is also the background in the photo, but it is not a general rule. If you put two pictures next to each other, one with a blurred background, another without, you will notice that the one with the blurred background is much more attractive.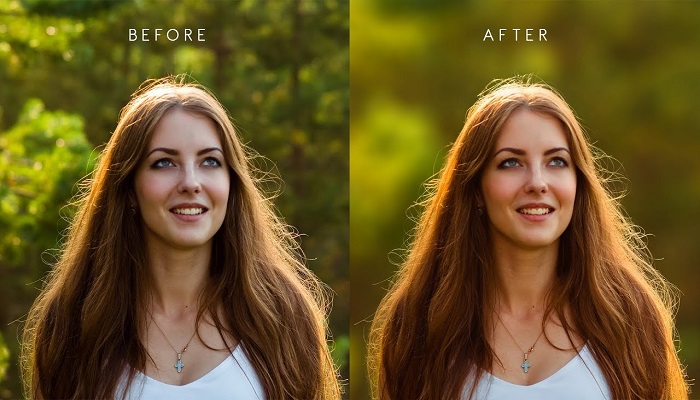 I mean that the main subject in the picture is better highlighted with the background doesn't steal your eyes. Why to blur the background? We must not overthink, because the equation is simple. It is much more aesthetic. This technique is not only used in art photography, but also in product photography or even for personal photos and so on. The good part is that in the latest years there have been many tools through which you can blur the background in the most efficient and professional way. Some programs are so good that you don't even realize that the blurred background of the photo is created as a result of an editing process and not as a result of a photo taken in optimal technical parameters. Meanwhile if you wnat to unblur your image, you may try the tools provided by VanceAI.
VanceAI PC is full-featured desktop software developed by VanceAI that lets you instantly process local photos in bulk with more customization options, which will significantly simplify your workflow and boost your productivity. Free Download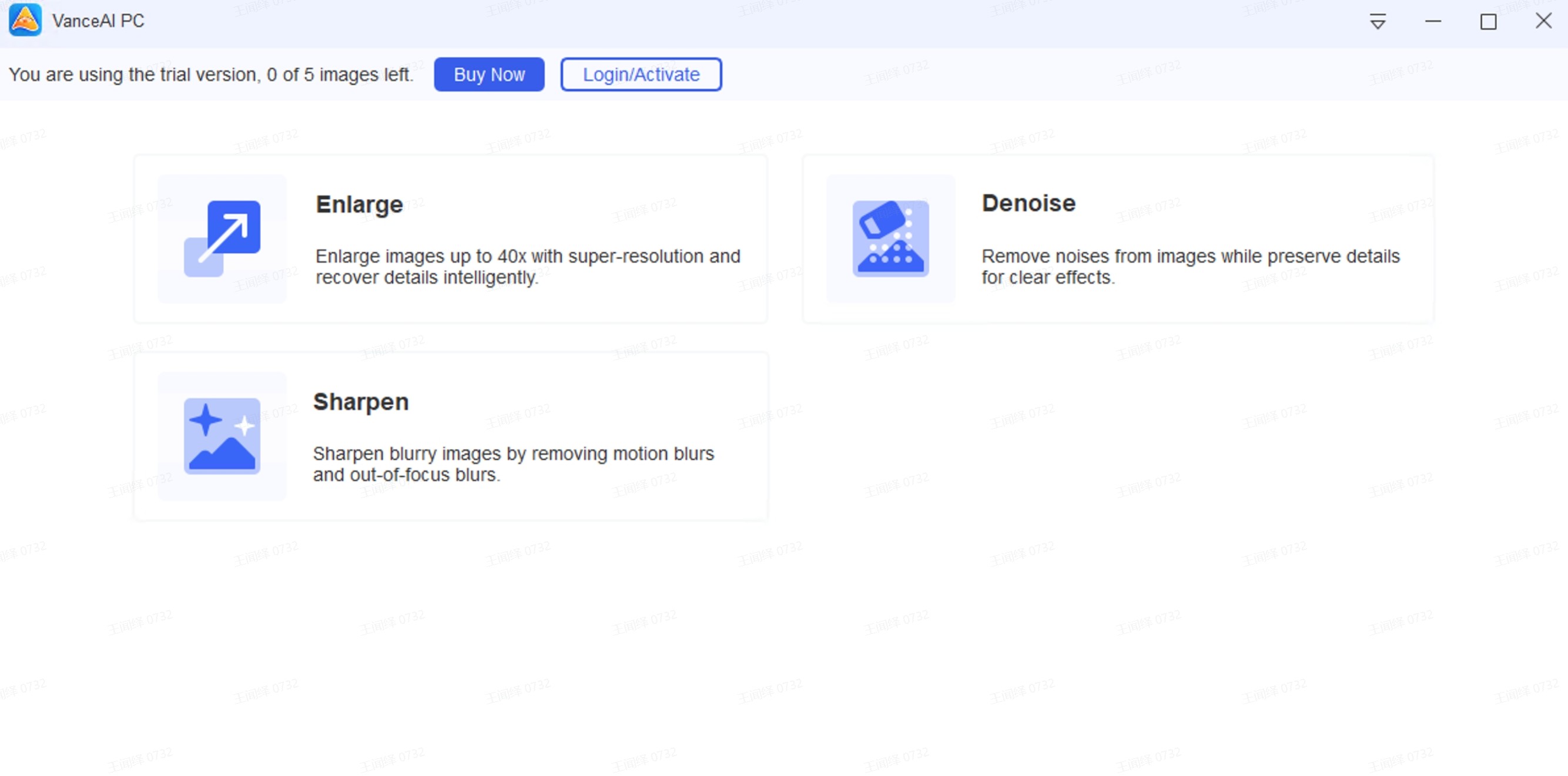 List of 10 Best Tools to Blur Background
That being said, we come to the most important section of this article in which you will learn how to blur the background and what are the best tools for that, including some blur background apps. The only tools we will pay a little more attention to are Lightroom and Photoshop because the other ones are really simple to blur the background.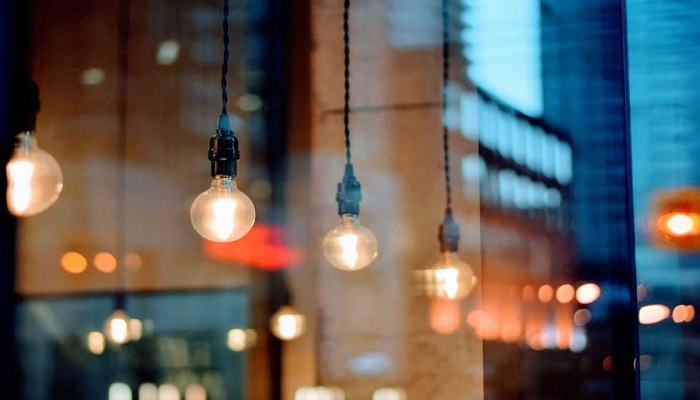 In the past, to make this effect was a tedious task but now you can blur backgrounds like never before – easy, fast, and with a quality of the result almost or even professional.
The tool numbering is random, all of them have a strong point. It is recommended that you choose and decide which software meets your needs when it comes to blurring a background.
| | | | | | |
| --- | --- | --- | --- | --- | --- |
| Tool | Price | Quality | Features & Options | Support Device | User Friendly |
| Photoshop | Paid | High | Offers advanced tools and features. Two methods for blurring background. | Desktop | Difficult |
| Photoshop-Express | Free | Medium | Offers basic tools and features. Easy to use. | Android/iPhone | Easy |
| Lightroom | Paid | High | Offers advanced tools and features. One method for blurring background. | Desktop | Difficult |
| Fotor | Paid | Medium | Offers advanced tools and features. Three methods for blurring background. | Desktop | Easy |
| PortraitCam | Paid | High | Offers advanced tools and features. Dedicated blur tool. Can use TrueDepth camera on iPhone X, XS, XS Max. | iPhone | Difficult |
| Fotojet | Paid | Medium | Offers advanced tools and features. Two methods for blurring background. | Desktop | Easy |
| iPiccy | Free | Low | Offers basic tools and features. One method for blurring background. | Desktop | Easy |
| PicsArt | Paid/Free | High | Offers advanced tools and features. Easy to use. One method for blurring background. | Android/Windows | Easy |
| BeFunky | Paid/Free | Medium | Offers basic tools and features. One method for blurring background. | Desktop | Easy |
1. Photoshop
This software does not need many presentations. Photoshop is the most widely used photo editing program, and as you can imagine, it includes tools and features that allow you to edit any section of a photo, including the background. How to blur background in Photoshop? There are two ways to blur the background of the picture, one is easier and for the other, you will have to put in a little more effort. For the easy method you can select the area you want to blur with a selection tool, then go to the menu bar in the Filter> Blur> Blur section and you're done. But in order to have more control over the details (selective blur), you must opt for the second option. Believe me, I am not a connoisseur but with the help of some tutorials, I managed to learn some things, including to blur the background. Here is one example and you will blur the background as if you were using the expensive lens. Both ways are easy to learn, so don't get stuck before you try. You can find a lot of tutorials on YouTube and learning to blur the background is one of the easiest parts.
Click on Photoshop and you will know more.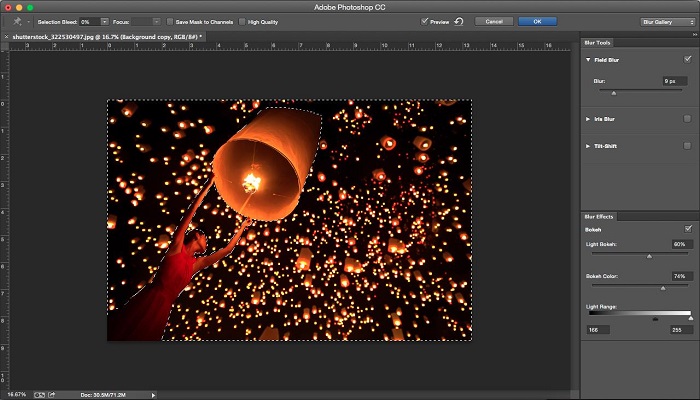 2. Adobe Photoshop Express
This is a free blur background app (Android & iPhone), but it has a desktop version for Windows users also. Very easy to use, especially if you want to blur the background of a photo it has many features and even if you are not a master of editing, you will immediately learn what function each button has. Even though it has nothing to do with Adobe Photoshop for desktops, apart from a few very simple, similar adjustment features, it offers a better user experience than other similar apps.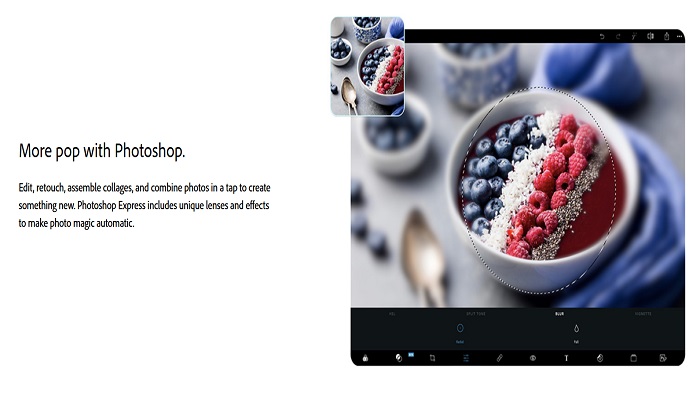 3. Lightroom
How to blur background with Lightroom? Just "paint" with the blur brush. The brush is one of the most important "tools" here and should be used with moderation, to have a subtle effect, difficult to notice, instead of obtaining a pleasant image. You can also make global adjustments. Anyway, in this case, too, you need to watch a few tutorials, but you will learn quickly to blur the background. It is not rocket science. For example, you can learn how to blur the background with Lightroom with this tutorial. Even with this program, if you blur the background with a little patience, no one will realize that it is edited.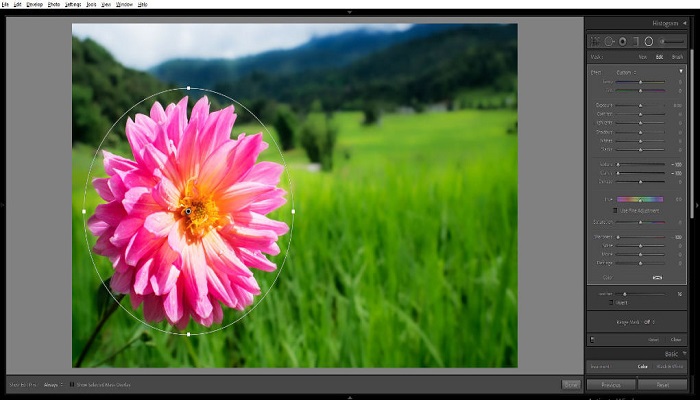 4. Fotor.com
Level-up with Fotor. It is very easy to use in order to blur the background. You can adjust the brush size and type ("Liniar"/"Circular") and the intensity. These options are free to use and are amazing, but there is another option called "Tilt-Shift Brush", which means that you can use the blur brush on any part you want. The last one is dedicated only to subscribers ($3,33/month billed annually). Of course, this software offers more editing options, if you are curious. If you don't know how to blur a background in Photoshop, then this app might work for you. This tool works as a blur background app for iPhone and Android users too. Try to read more about Fotor here.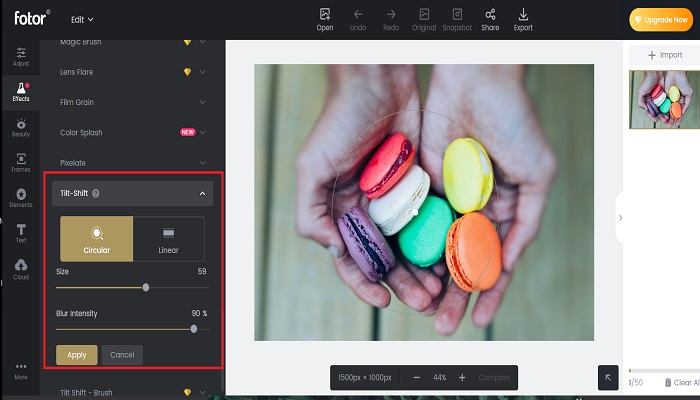 5. PortraitCam
PortraitCam is a paid blur background app for iPhone users, yet it gives users a lot of tools. It's up to you whether you want to capture a new image directly with the PortraitCam app, or whether you want to import one. If you're using an iPhone X, XS, XS Max, the PortraitCam app can use the TrueDepth camera to preview and capture the live depth of field data, resulting in much better photos. After completing the masking process, PortraitCam keeps the subject sharp, while blurring (blurring) the rest. You can intensify the blur to go for a stronger aesthetic if you prefer this. The app allows you to change the aperture of the blurred area, adjusting the shape and direction of the bokeh effect. Other tools are also available, such as spin, highlights, fringe, basic, and more.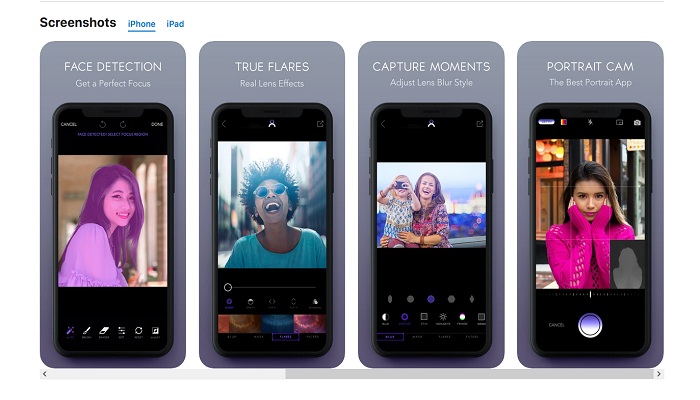 6. Fotojet 
Another online tool that you can use to blur the background and much more for only $3.33/ month. It has a focus feature with a radial and a tilt-shift brush and you can adjust the intensity. Also, there are some bokeh filters from where you can choose and maybe after that, you can play with the focus.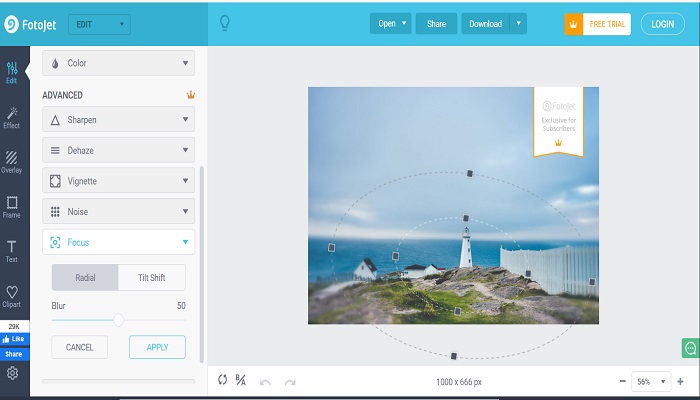 7. iPiccy
Another online free tool to blur the background is iPiccy. It is simple, minimalistic but it does his job if you are not a perfectionist. Tip: it is better when you blur the whole image and then you use the brush to sharpen the subject.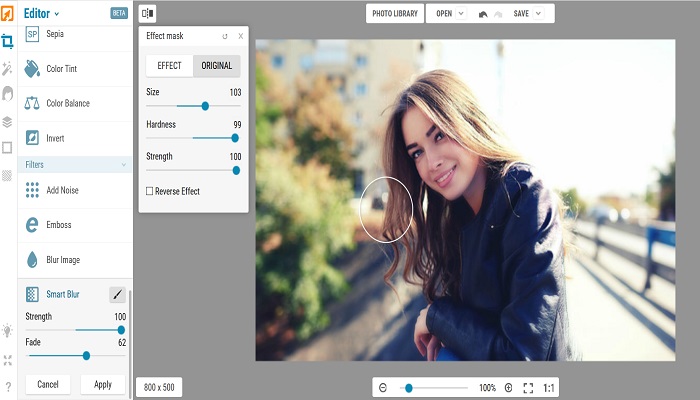 8. PicsArt
PicsArt is one of the best and most complex photo editors for Android and Windows operating systems, providing users with a lot of effects and graphics that offer editing and editing capabilities depending on the preferences and desires of each. It has an easy-to-use blur tool, so you will create professional-looking photos in no time. It has a paid version and a free version. 
9. BeFunky
Through this online website, you can blur the background in a few steps. You can decide what part should remain in focus and whatnot. Add a dreamlike effect to your photo by adjusting the blur intensity from the slider. Also, this tool has a special feature that it will automatically adjust the edges of the photo and you can control the blur amount. If you want only to blur the background, you can use this website for free, but if you want to explore other options you need to sign up for a subscription.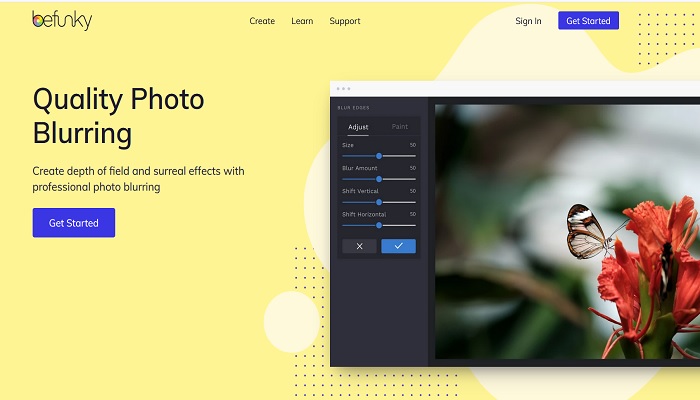 10. Pixlr
There are 3 different types of blur on Pixlr: average, Gaussian, and box. Each of them is special and can be used to blur the background of a picture like a pro. You can do this with a few clicks. Indeed, you need to work with layers and masks, but it is a simple process. You can find a tutorial on Pixlr website on how to blur the background. You can use it for free with some limitations and you can try Pixlr Premium for 30 days and you will be amazed at what this toy can do. Otherwise, you must pay a monthly subscription.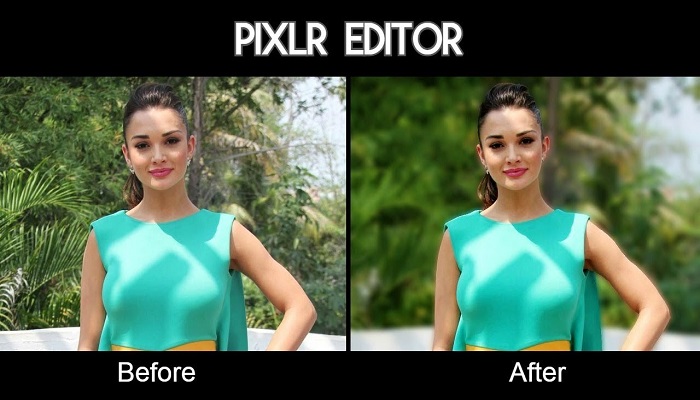 Conclusion
These 10 tools presented here are the best when it comes to blur the background from a picture, but you must decide for yourself which is the easiest way to do that. Besides that, you need to give attention to the blur quality. The more options you have to control the blur the better. You can use a blur background app if you are taking pictures with the phone or you can opt for an online or desktop version. Click to Know more Selective Tools to Create Bokeh Background.
Currently, the best tools are those that have more manual options, but the technology has advanced far enough to use automatic solutions. However, you must keep in mind that the bokeh effect is similar to background blur, but a good bokeh can only be obtained if you have some light behind the subject such as spotlights, rays of light, car headlights, and so on. with these in mind, you must know that blurring the background is very important when we want to direct the viewer's attention to the main subject in the photo. It gives it a special aura, almost dreamy. Good luck! I hope you found this information useful.
Click to get more details about Recolor Image with AI. 
 
Do you find this post helpful?