Face2Cartoon and Best Alternatives Review
What is Face2Cartoon?
If you are wondering "how to turn my face into a cartoon?", consider your question addressed through this application. Face2Cartoon is an image editor application available for Apple products such as iPad, Mac, and iPhone.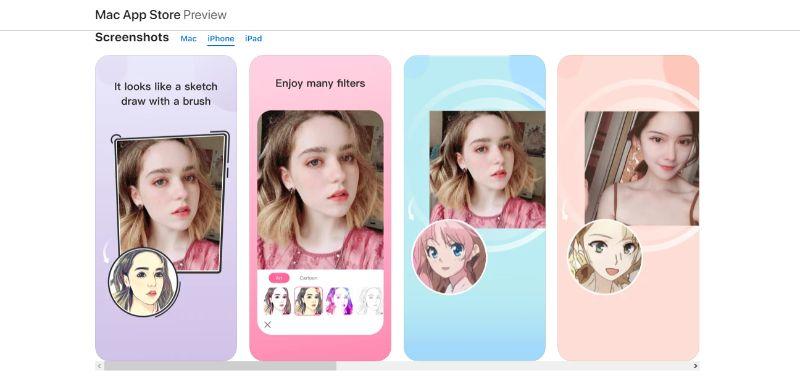 You can simply take a photo of yourself and have it uploaded to the application. The application will then read it and display the cartoon version of your photo in a matter of seconds. Use this to include more creativity in your social media and gallery.
Also read: Reinvent Yourself with the Best Cartoon Maker 
How to Use Face2Cartoon on iPhone?
This is a simple guide on how to turn face into cartoon using the face2cartoon application on an iPhone.
1. First of all, you can use the link above to go to the tool's store page and download it from there. You can also opt for either the weekly or permanent purchase plan. Once downloaded and installed, run the application. More interestingly, there are also some popular Vtuber Maker which use similar technology. Try it if you like.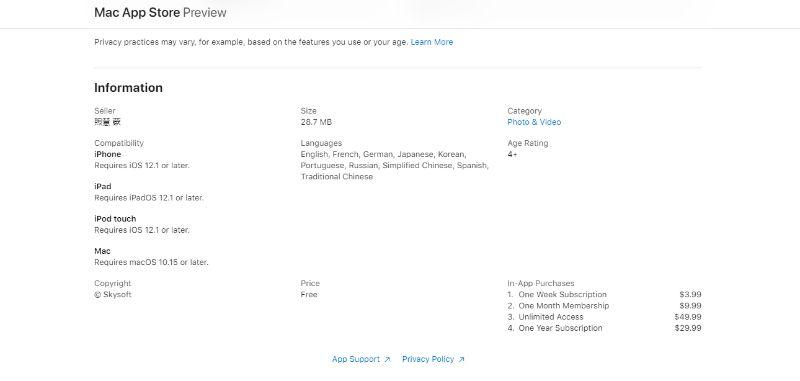 2. You should see the Create option on the lower tab at the bottom. Press it and upload an image of yourself. Make sure the image is clear and that there is minimum background. It helps the application to read the image better.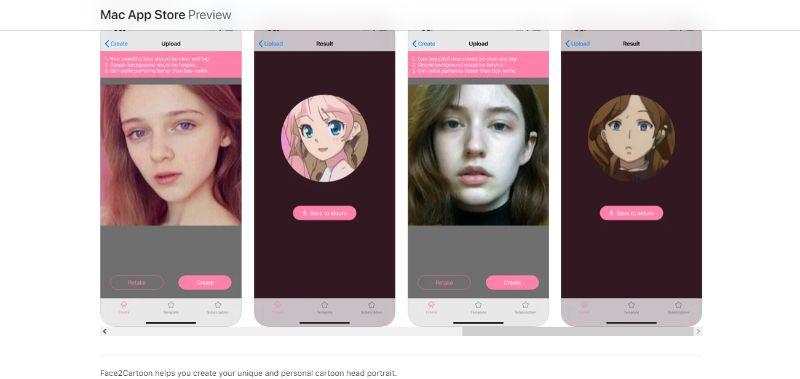 3. You should see the results in a few seconds, after which you can use the 'Save to album' option in the middle to save the image into your device. Apart from that, there comes some fancy AI Portrait Generator, making fancy selfies at a fast speed. Get to know more about it.
Can you Use Face2Cartoon on Android?
Although the official application of face2cartoon is not available for Android users, they can still get the APK version of it through the Internet. It is not always advisable to go for APKs instead of official applications due to untrustworthy sources providing those APKs but if you must use face2cartoon on Android, then APKs are the only way. The steps to use the tool on the APK would be similar to that shown in the iPhone guide.
Best 5 Face2Cartoon Alternatives
| | | | | | |
| --- | --- | --- | --- | --- | --- |
| Application | Effect | Application Speed | Price | Various Styles | Usability/User Friendly |
| Toongineer Cartoonizer | Cartoonizes photos using AI technology | Fast, images processed within seconds | Free limited use, paid version starts at $9.90 per month | Classic cartoon style | Easy to use, available online and offline |
| ToonApp | Cartoonizes photos with AI technology and offers effects such as dripping and magic brush | Fast | Free with optional in-app purchases | Various effects and selfie mode | Could have smoother UI |
| Comics and Cartoon Maker | Converts photos into comic strips and cartoon visuals | Easy to use | Free with optional in-app purchases | Unique comic style | Good application design, but could be more modern |
| ToonMe | Multiple styles of cartoon outputs with AI technology | Fast | Free with optional in-app purchases | Multiple cartoon styles | Need to click accurate pictures |
| Cartoon Yourself | Cartoonizes photos and adds emojis and animations | Instant results | Free with optional in-app purchases | Emoji style cartoon images and animations | Can be buggy at times |
1. Toongineer Cartoonizer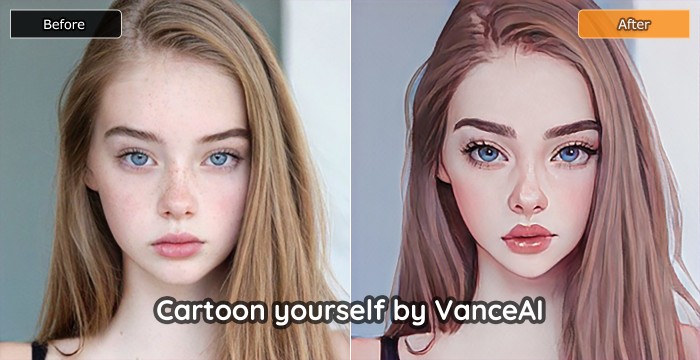 Price: Free to use for a limited amount of uses. Paid versions start from $9.90 per month.
This AI image cartoonizer is easily one of the best cartoon face apps that you can find because of its performance and its features. The application is available online and offline. You can expect some stunning makeovers of your photos thanks to the AI based technology that it utilizes. This great AI cartoon generator makes cartoonish become an easy thing. You can expect your images to be processed within seconds and you can further push this by purchasing any of the tool's paid subscriptions to access batch processing. This application has a lot to offer and hence, it is the highest ranking on the list. Besides that, more people also seem to be interested in AI Face Generator. You can know more from the link.
1. Use the link given and click on Upload Image there.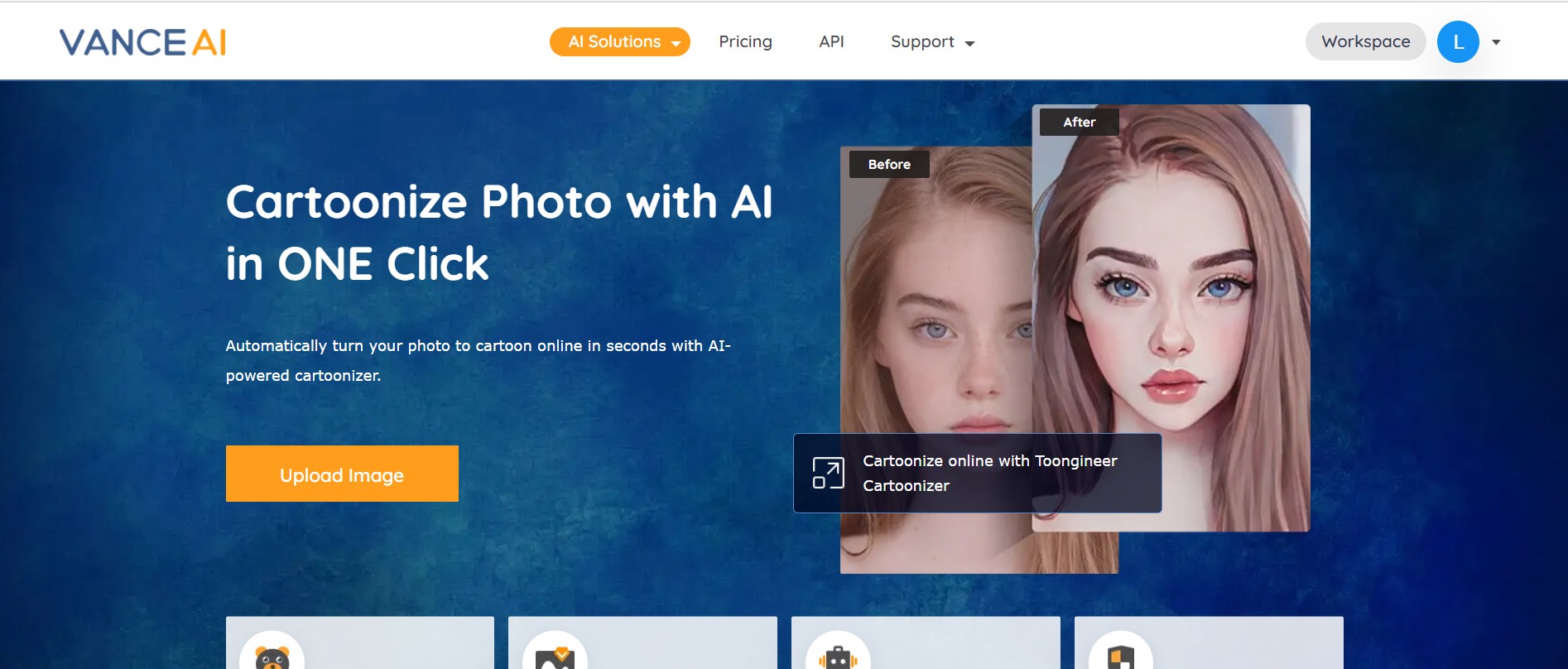 2. Upload an image using the plus sign and click on "start to process" to turn photo into cartoon.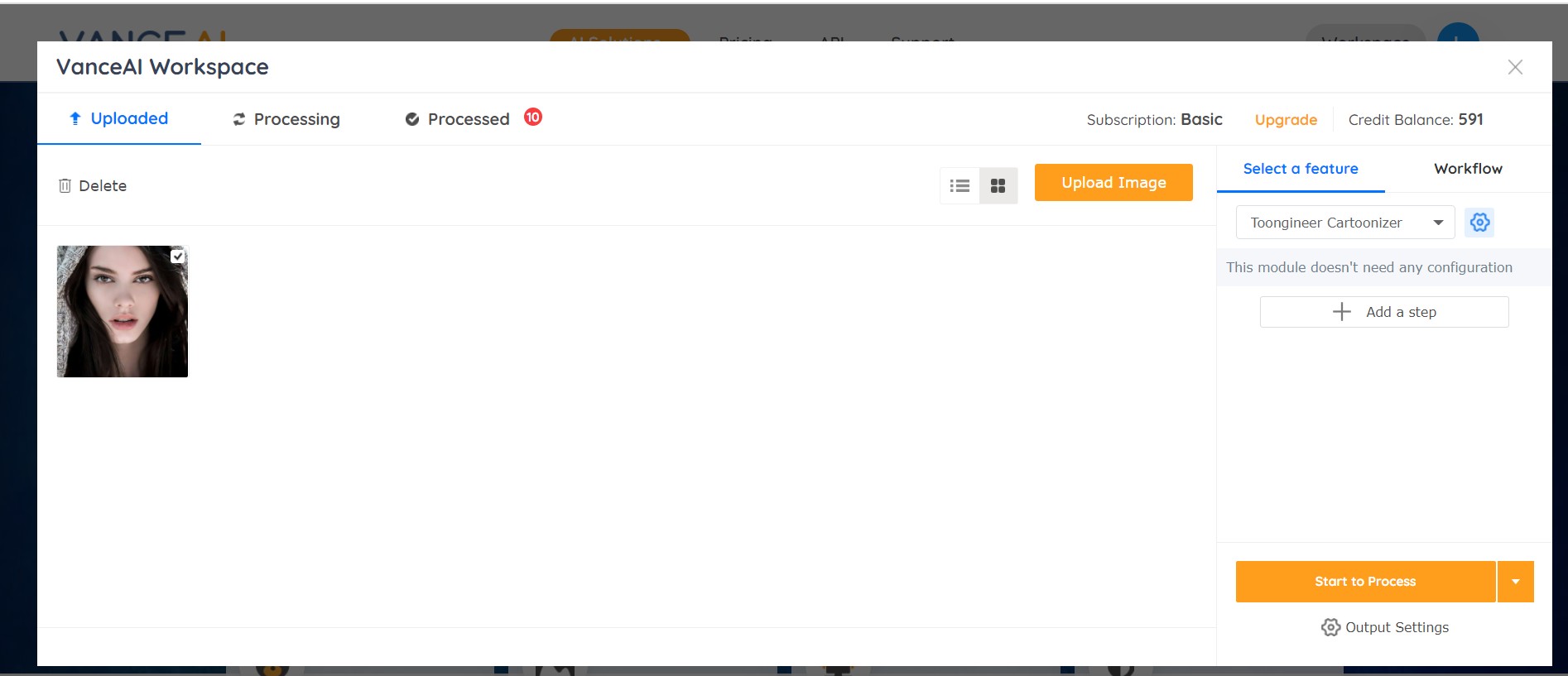 3. Use the Download Image button below the output to save the image.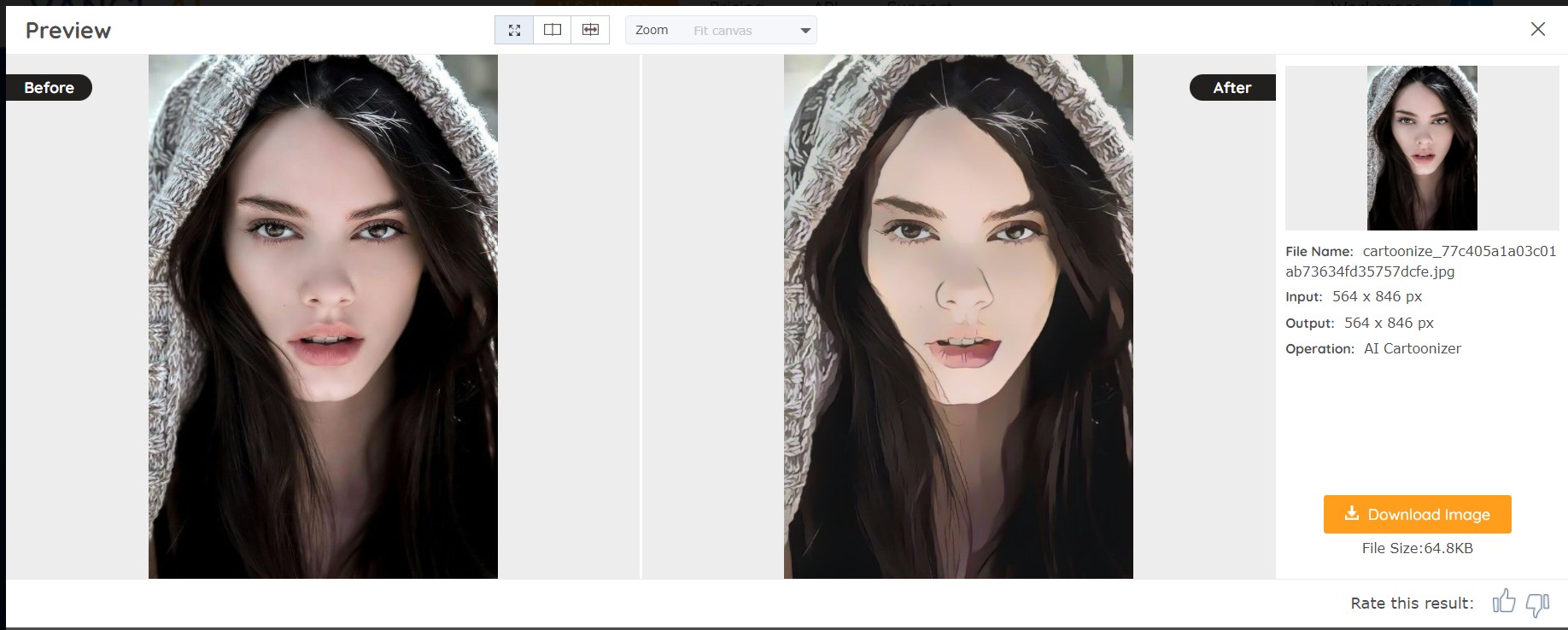 Pros:
Really fast and easy to use.
Stunning outp  uts consistently.
Paid features are worth it.
Cons:
You get 5 credits for the free version.
It works better on certain images and doesn't on others.
Also read: How to Create Avatar from Photo Using Artificial Intelligence?
2. ToonApp
Price: This application is completely free to use though it may contain some optional features in-app that require a payment.
This TooApp on Android can prove to be a great face2cartoon alternative for you due to multiple reasons. One, this mobile application is built from AI based technologies like the Toongineer Cartoonizer so you can expect this one to be a fast tool as well. Besides this, the application offers many types of effects that you can add on top of your cartoon images such as dripping and magic brush effects. Not to mention it has a special section for selfie pictures.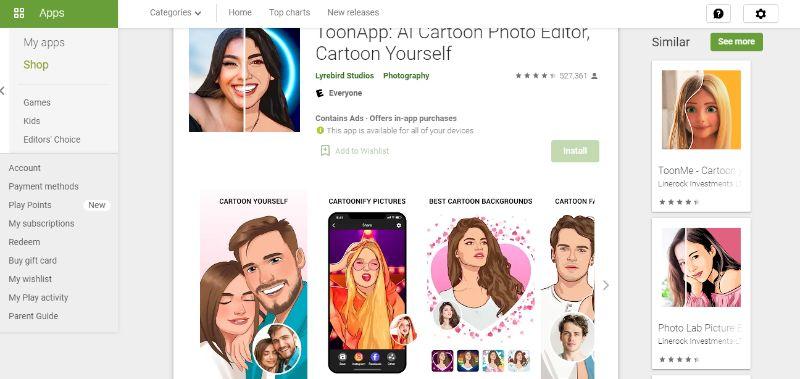 Pros:
Free to use application.
AI based tool.
Many effects.
Cons:
Some features are behind in-app purchases.
The UI can be upgraded to be more user-friendly and smoother.
3. Comics and Cartoon Maker
Price: Though it does have in-app purchases, they are for extra features and the main application is free to use.
As the name suggests, this face2cartoon alternative mobile application is different from other applications. Comics and Cartoon Maker is specifically geared towards converting your images into comic strips and similar looking visuals. It is also designed to be easy to use no matter what kind of user is on the other side. Not to mention that their comic style images are actually comparable to those you see in graphic novels. They have some impressive art style going on.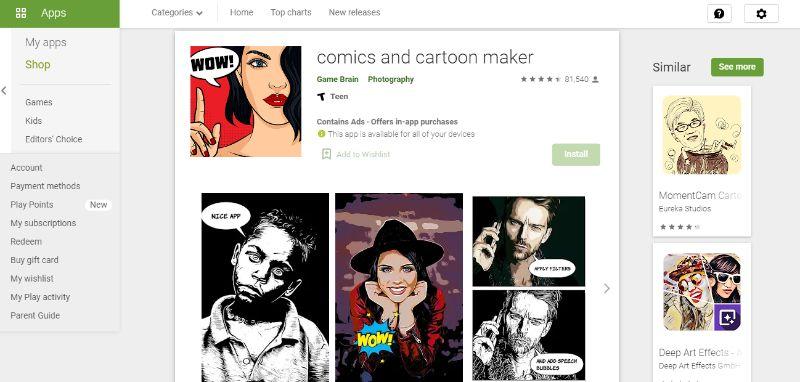 Pros:
Amazing style.
A fresh take on the cartoon style images.
Good application design.
Cons:
The unique design can also be too different for users.
Many amazing features are paid ones.
It can be updated to look more modern.
4. ToonMe
Price: ToonMe is free to use but does contain in-app purchases.
Straight away, one of the best and unique features that this particular mobile application can offer is multiple cartoon styled outputs for a single image. So, you can turn face into cartoon in many ways and simply pick the ones you like the most. This application uses AI based technology too, rendering images at astonishing speeds with attractive results. You can also choose to pay $4.99 per month or $24.99 yearly for all the features. Finally, you can instantly share your results to any social media platform in a simple way from your application itself.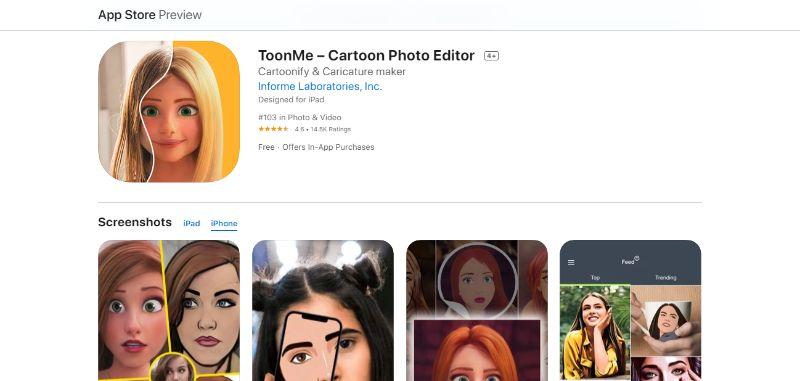 Pros:
Multiple styles of cartoon outputs.
Stunning outputs.
Cons:
Contains in-app purchases.
Need to click accurate pictures.
5. Cartoon Yourself
Price: It is a free to use application with in-app purchases.
Cartoon Yourself is a multi-purpose tool that not only converts your face into a cartoon styled photo but also is capable of adding emojis to the same photos. Moreover, you can also add short animations to your images. There are many options available to you when it comes to converting faces into something else entirely. Users can spend a good amount of time just trying out different animations and cartoon styles with the perspective of emojis and share them with friends quickly.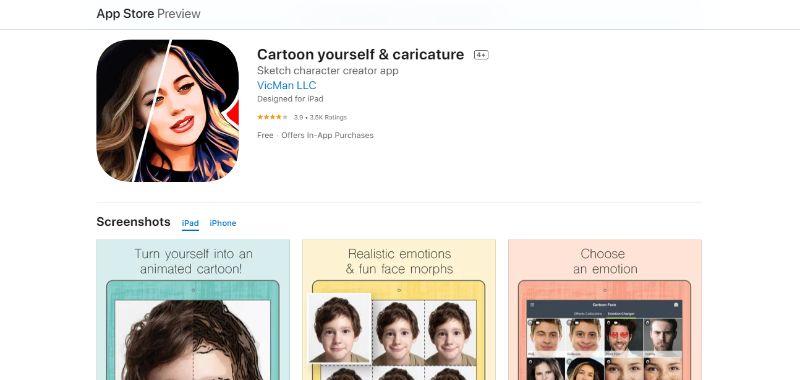 Pros:
Emoji style cartoon images.
Animations can be included.
Instant results.
Cons:
The application can get buggy sometimes.
Some effects are not really on par.
Conclusion
These five awesome face2cartoon type tools can work for you in any kind of scenario. If you are someone who likes to experiment with images a lot, then an application such as ToonMe can offer you an amazing set of effects that you can just keep trying and trying. Whereas an AI-based tool like the cartoonizer from VanceAI can offer the best quality cartoon images and make photo hd in the quickest time and image upscaler help you make images with higher resolution.
Wanna know more about how to cartoonize a photo? Refer to: How to Draw Yourself as a Cartoon. 
Do you find this post helpful?
Read More to Know Deeper: