When you're using Instagram to promote your eCommerce company, you're probably well aware of the changes that the site has seen over the years. But what are those changes? When Instagram was just a chronological feed of solely static photographs - with no advertisements. The platform has more than 1 billion monthly active users and has seen several transformations. Videos, Instagram Stories, sponsored advertisements, and even IGTV are now available. Also included are applications such as Instagram video editing software.
And over half of the customers genuinely want to see companies produce more video content for them to consume, which is why it's critical to integrate a variety of content types into your Instagram marketing plan, including videos.
However, it is not as simple as just taking a picture and putting it on social media. You'll also want to edit the footage you've captured with a photo enhancer or editing app. Look no further than this list of the best Instagram editing app for e-commerce firms to accomplish your goal.
Best 10 Instagram Editing Apps List
VanceAI continues to train picture-enhancing algorithms to elevate your photographs to the next level. With deep learning, picture enhancer excels at handling genuine details rather than typical arithmetic operations instead of traditional math operations. With our new interface, you may use various artificial intelligence techniques to improve the quality of low-resolution photographs.
AI-driven image enhancer is designed to be used by everyone. With the aid of the tool, it will also optimize your product photos by increasing resolution, sharpening details, correcting colors, and improving quality and make photo hd. Start today to generate ready-to-use product photos for any platform, and skyrocket your eCommerce sales in no time.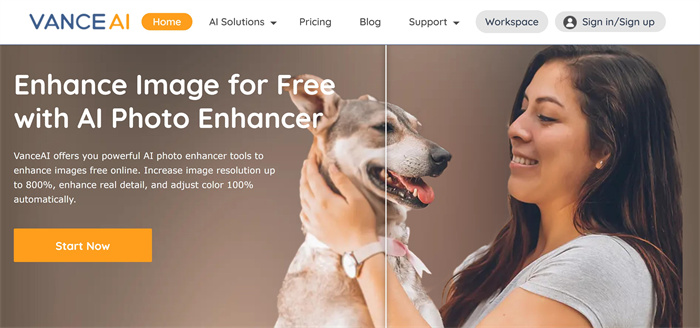 VanceAI maybe your best Instagram editing app's finest AI helper for automated and straightforward picture editing, regardless of whether you are a blogger, photographer, game creator, marketer, developer, or ordinary person. With a comprehensive collection of picture quality enhancer tools, you can generate amazing photographs for use on websites, blogs, banners, and goods right from the start.
Pros
A comprehensive collection of picture quality enhancer tools.
AI picture enhancer excels at handling genuine details.
Cons
You have to pay for extra features.
VanceAI PC is full-featured desktop software developed by VanceAI that lets you instantly process local photos in bulk with more customization options, which will significantly simplify your workflow and boost your productivity. Free Download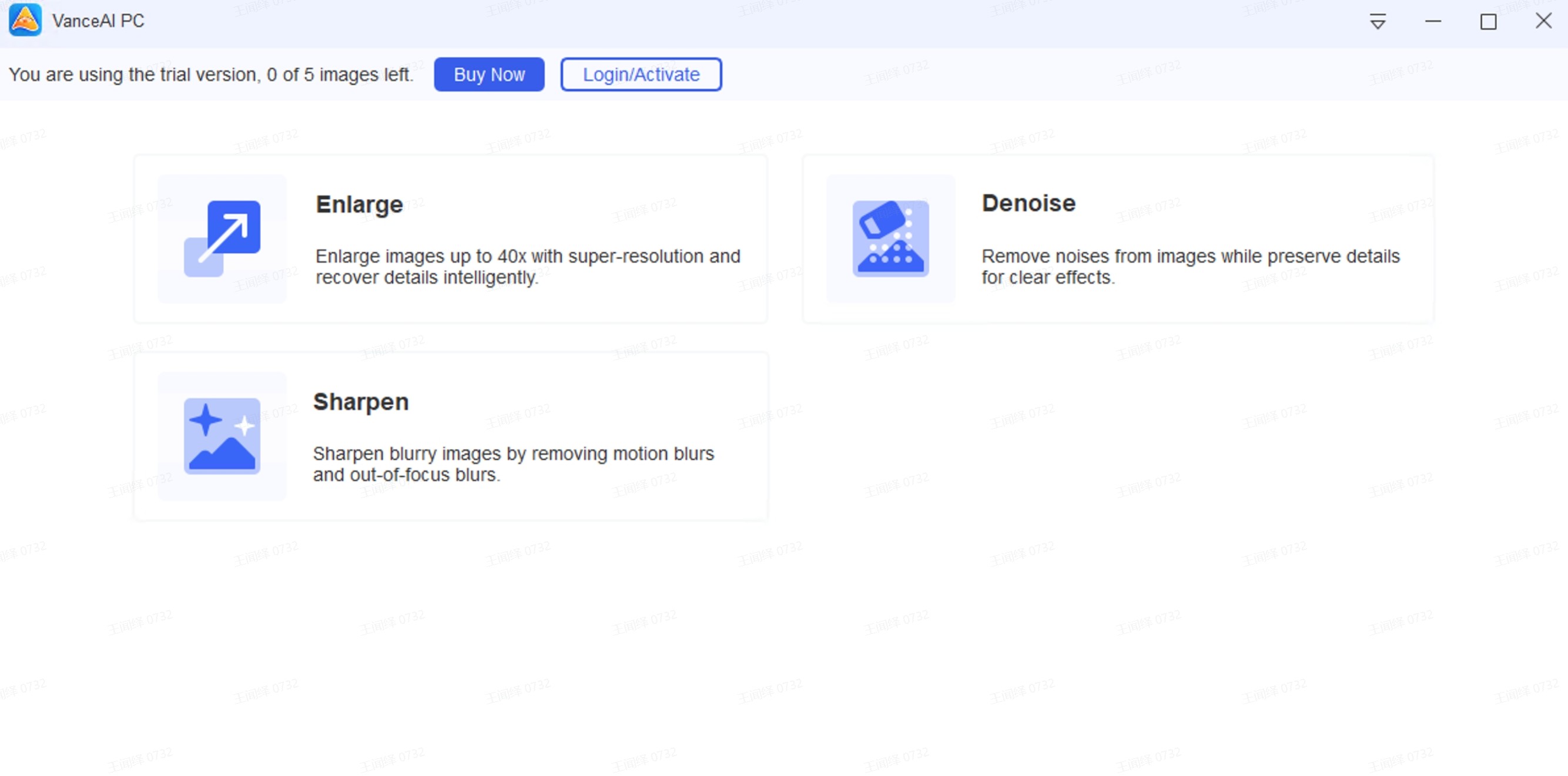 2. VSCO
With the best Instagram editing app tools it offers, users have total control over the picture editing process, giving this program all qualities of a professional photo editing software package. It is possible to snap images with both the front and back cameras in VSCO. Using its sophisticated camera settings, it can modify the exposure, white balance, and even the photograph's focus. Because even the most complicated picture editing features are simple to use, altering images with this software is straightforward and enjoyable, especially for beginners. If you decide to download and install VSCO on your smartphone, you will become a member of a community that may assist you in improving your photography abilities.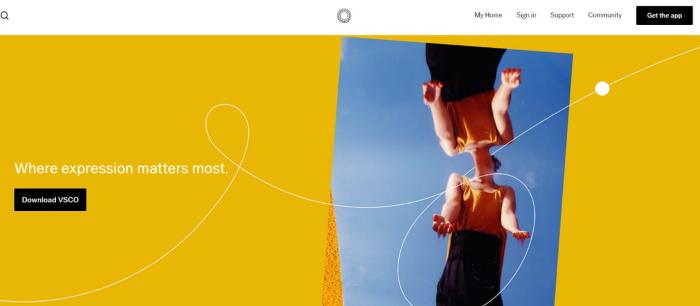 Pros
Includes a preset library with more than 200 options.
HSL (high-speed link) and borders are among the sophisticated editing tools available.
Share your work for a chance to be featured on the VSCO community website.
Provides you with access to lessons that provide tips and techniques to assist you in developing your talents even further.
Cons
Free trial only for 7 days.
3. Canva
If you want to design social media visuals from the ground up, go no further than here. Unlike the AI image upscaler from VanceAI which offers one-click solution, Canva has a wide range of templates for anything from inspirational pictures to text-based graphics to announcements and everything in between and beyond.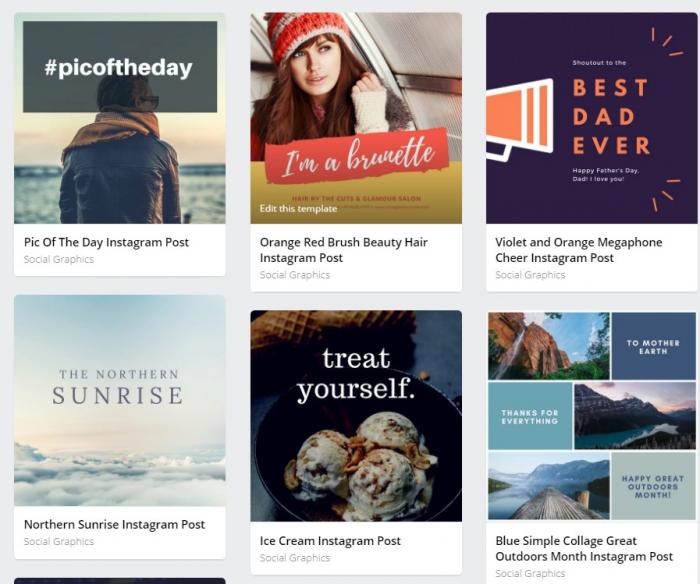 Pros
It allows you to import videos from your camera roll or social media platforms like Instagram and Facebook.
Several trendy characteristics make it seem professional.
Cons
You have to pay for extra features.
Also read: Lunapic Photo Editor: Make Your Photo Stand Out
4. Horizon
Have you ever heard the term "vertical video syndrome" (VVS) before? It's the time of year when everyone uses their smartphones to take vertical videos instead of the more visually beautiful horizontal video format that we're accustomed to seeing on desktops and televisions. Horizon is the antidote to VVS in terms of function. Horizon will shoot horizontal movies no matter how you hold your phone, even vertically and rotating it while recording. You may tilt the camera up, down, and back and forth, but the shot video will always be in horizontal orientation. This is beneficial in ensuring that your horizontal movies are clean and professional in appearance.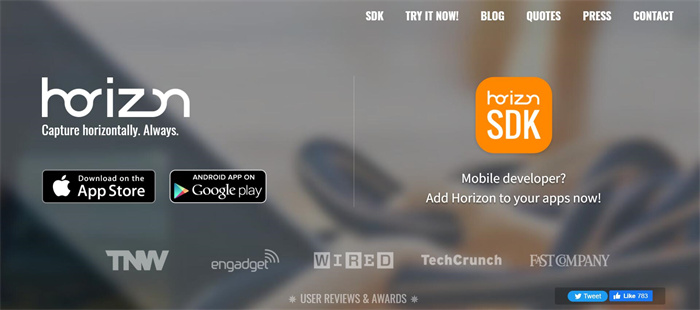 Pros
Straightforward and simple to operate
While you are recording video, you may take still photographs.
It captures square videos that are ideal for Instagram.
Cons
You must record video from inside; it will not repair previously recorded videos.
If you don't want Horizon's logo to appear in your video, you'll have to pay to remove it from the free version.
5. TouchRetouch
Your go-to app for quickly and easily deleting undesired objects from images while on the move. It provides your images with a crisp, professional appearance while saving you crucial time.
While it seems minor and innocuous, an unintentional item may entirely demolish the whole composition, rendering it completely useless. However, it is not a hassle if you have your preferred TouchRetouch application on hand.
We at ADVA Soft are never satisfied with our work. TouchRetouch is constantly evolving, and we are continually adding new technologies and features to make it even better, both functionally and artistically. Many of the most recent enhancements, like the mesh removal tool, a new algorithm for edge-aware object removal, and a few other fantastic new features, reflect the demands voiced by you and demonstrate our thanks for your continued patronage.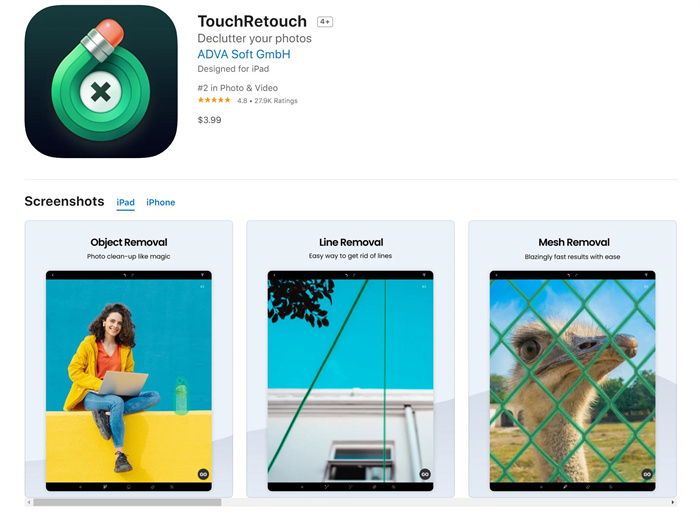 Pros
There are no subscriptions, advertisements, or in-app purchases.
There will be no demands for personal information.
There is no loss of quality or EXIF data.
Easily create professional picture changes with no experience
Cons
6. PICMONKEY
Sometimes a photograph that seems to be flawless needs a little editing. PicMonkey is the best Instagram editing app, enabling users to eliminate wrinkles and minimize shine without using Photoshop. Given that photographs on Instagram that include a person get 38 percent more likes, PicMonkey can assist you in capturing the picture-perfect shot every time you use the app. PicMonkey, on the other hand, is not simply for taking images of people. For example, the "Adjustments" tool is fantastic for making epic, landscape-style shots using the camera.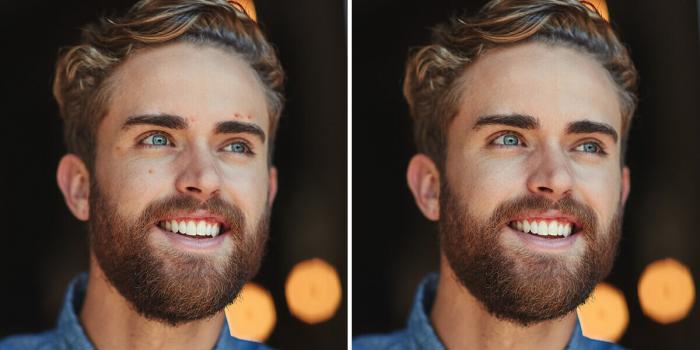 Pros
Assist you in capturing the picture-perfect shot
landscape-style shots using the camera
Cons
Sometimes quality issues occur.
7. InstaSize
With over 100 million users, Instasize is the best Instagram editing app and video editor created just for you. You can quickly and easily alter your photographs and movies with premium photo filters, presets, and color editing tools. Combine photographs in seconds to create a unique and entertaining photo collage arrangement. Make adjustments to your picture or video to display appropriately on any social media site, including Instagram, Snapchat, Pinterest, Twitter, and others. Joining Instasize Premium will allow you to realize your full creative potential. Get access to our whole picture filter collection, including over 130 different filters. Whether you want a nostalgic vintage style or a more natural appearance, you'll find all the filters for images you need here. To touch up and improve your photographs, use precision editing tools such as whitening, tan, acne removal, and others to make fine adjustments. Every month, we add new premium tools to our collection.
Unless auto-renew is turned off at least 24 hours before the end of the current term, Instasize Premium will be automatically renewed for another period. Your iTunes Account will be charged for the transaction amount when you confirm your purchase. After purchasing a membership, you can adjust it and turn off auto-renewal by logging into your account and heading to Settings.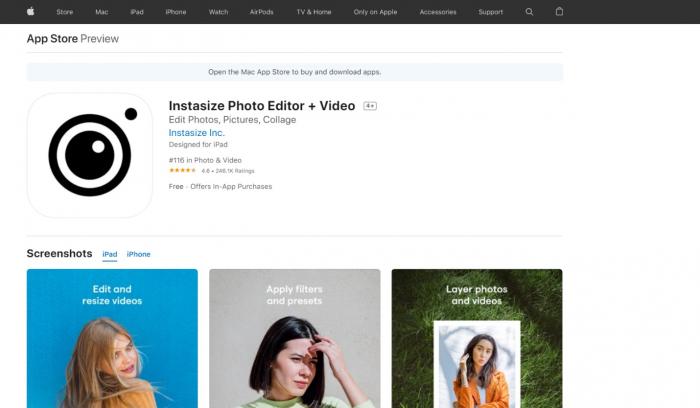 Pros
color editing tools.
Touch up and improve your photographs.
Get access to our whole picture filter collection.
Cons
You have to pay for extra features.
8. Fotor
Fotor's picture editor is completely free and can modify photographs in only a few clicks. All online picture editing capabilities are covered so you can crop photographs, resize images, add text to photos, even produce photo collages, and create graphic designs quickly and effortlessly with this program. Just as VanceAI Photo Enhancer, a plethora of valuable features is included in Fotor's online photo editor to assist you in making your images seem their best. You may use it to improve photographs, edit faces, remove backgrounds, and add special effects to images. Please take a peek at some of the most popular picture editing options on their website.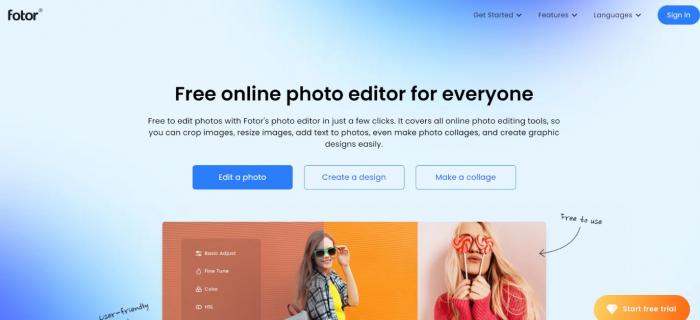 Pros
Assist you in making your images seem their best
All online picture editing capabilities
Cons
Sign-in required for utilizing.
9. Pixlr
Welcome to Pixlr, the world's leading best Instagram editing app and design software provider. Free picture editing and design tools are available immediately in your browser, phone, or desktop computer. Start with a blank canvas, a picture, or a video, or use one of our professionally designed templates to get started. Start with professionally designed templates to get your creative juices flowing! The ideal YouTube banner, Instagram story, résumé, brochure, business card, presentation, or the perfect sales pitch can all be created using a growing library of hundreds of attractive and accessible designs, which are constantly being updated.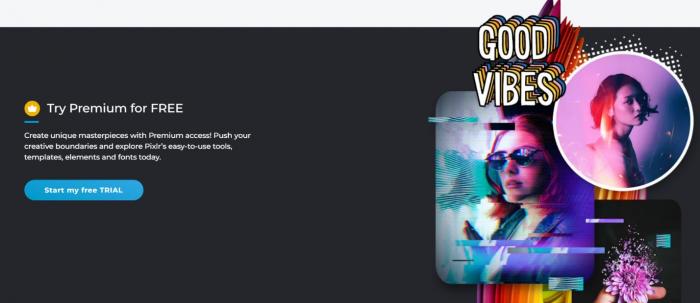 Pros
professionally designed templates.
A growing library of hundreds of attractive and accessible designs.
Cons
Premium version required for extra features.
10. Snapseed
Snapseed is an app available for iOS and Android that enables users to edit photos and apply digital filters. Integrated various editing tools, you can easily use it to edit your Instagram photos and acquire amazing visual content.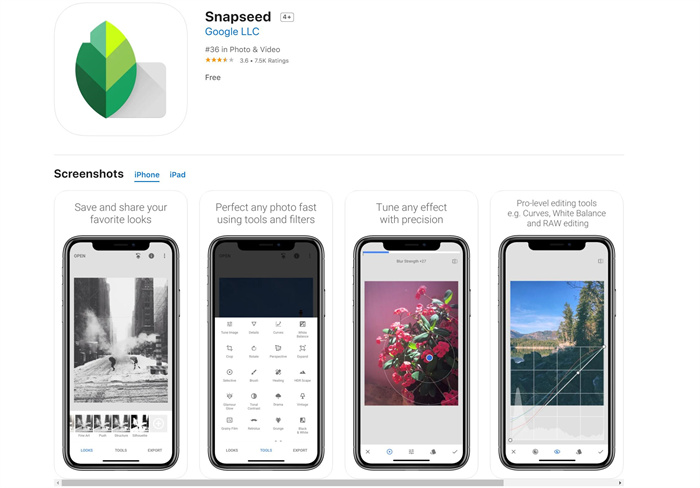 Pros:
Packed with various tools for editing
Available for different devices and systems
Cons:
Requires a little knowledge of post-processing
Best 5 Apps for Editing Instagram Videos
1. Magisto
Magisto is the best Instagram editing app that uses artificial intelligence to enhance the quality of your videos. With Magisto's AI, you may have your films created by using sound and face recognition, sceneries, and action sequences, among other things. To do this, they must develop a sequence that would elicit emotional reactions from the audience.
Magisto, in contrast to the tools listed above, has the possibility of giving you greater customization virtually automatically, thanks to artificial intelligence. Instagram video artists will find Magisto one of the most feature-rich tools on the market. It is simply the capacity to upload products in bulk that this system lacks.
Magisto offers three different plans, each including a different set of features in terms of cost. The package you pick will be determined by your company's requirements as well as your commitment to video marketing.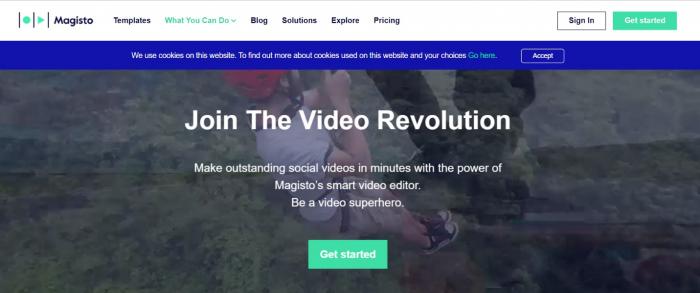 Pros
Provides the opportunity to integrate animation into your presentation.
Allows you to modify quickly and simply using a drag and drop builder
Adjusts the speed for both slow and rapid action.
Allows you to utilize your personalized branding.
Supports high-definition resolution without difficulty
Cons
Sign up required for utilizing.
2. Inshot
Everything is possible with InShot, including clip trimming, changing film speeds, adding filters and text, zooming, incorporating custom music, rotating the frame, adding special effects, and even using stop-motion animation. It's also possible to reframe your videos to conform to Instagram's standard square ratio. InShot retains an essential and easy-to-use interface with so much functionality, allowing even the most unskilled video editors to polish their footage with relative ease.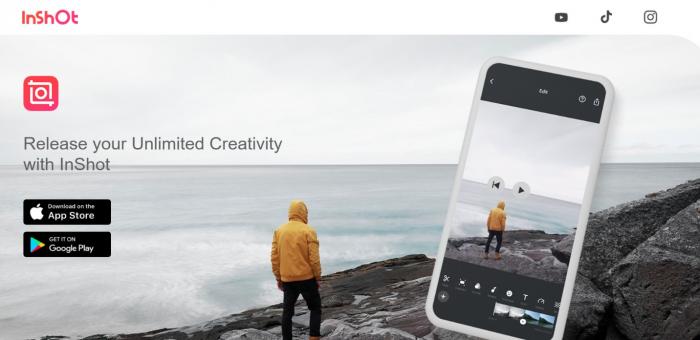 Pros
What it is that people adore about it
Extensive editing options
It is simple to get started.
It allows you to import your audio and video, so you don't have to capture anything inside the app.
Cons
Transition alternatives may be restricted.
To get rid of the InShot logo and watermark, you will have to pay a fee.
3. Instagram Video Editor
Advertising on Instagram has never been easier than it is today, thanks to InVideo's Instagram video editor. Choose from hundreds of Instagram ad layouts that are versatile and adjustable, and learn how to become an Instagram video master! Instagram video editing using InVideo's Instagram video editor ensures that your videos will leave your viewers speechless!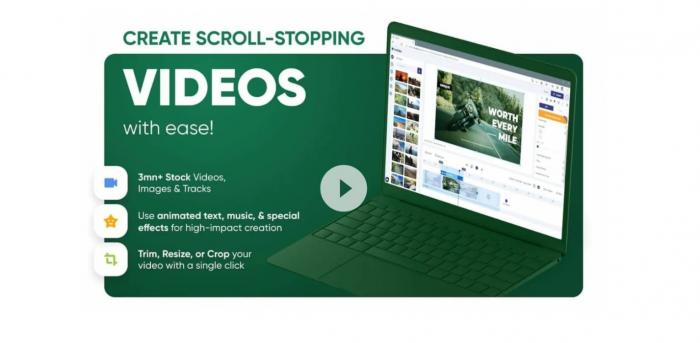 Pros
Hundreds of Instagram ad layouts that are both versatile and adjustable
Cons
4. Veed.IO
Create all your Instagram video content with a single tool without downloading any additional software or software updates. Using VEED's video editor for Instagram, you and your team can work on your Instagram stories, Reels videos, and IGTV content from the comfort of your computer. You may use your typefaces and brand colors to help keep your business's identity consistent across all social media channels, which is beneficial. Progress bars, audio visualizers, and more features may be added with a simple click! A user-friendly interface lets you produce gorgeous movies from your clips and footage ready to publish to Instagram in minutes using VEED's editing tools.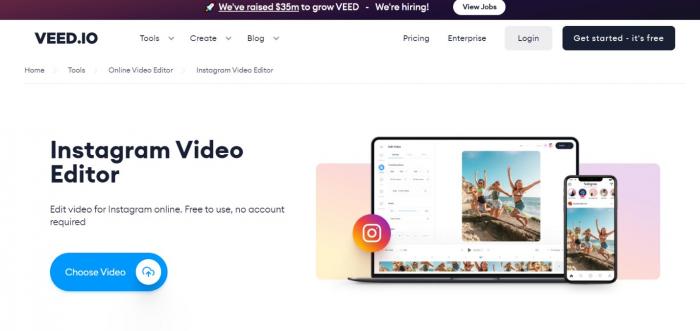 Pros
business's identity consistent across all social media channels.
user-friendly interface enables you to produce gorgeous movies
Cons
5. InstaSize
If you want to add a glossy element to your Instagram selfies, Instasize may be the solution you've been searching for. Several beauty-enhancing options are included in the app, allowing you to improve the appearance of your skin by eradicating acne, wrinkles, and freckles. In addition, it allows you to alter the appearance of your face, expand your eyes, and even color your hair. On the other hand, a clever cosmetic item that can make you seem stunning may prove to be a game-changer.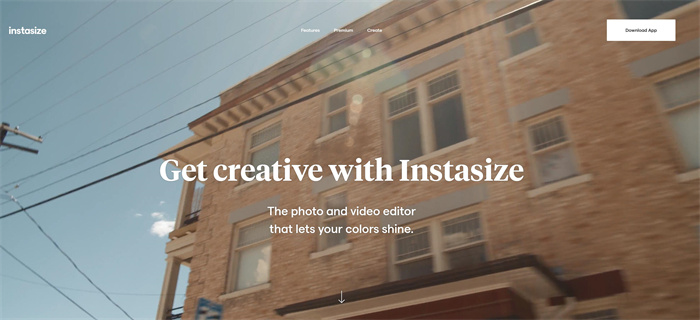 Pros
Professionally designed templates.
A growing library of hundreds of attractive and accessible designs.
Cons
Premium version required for extra features.
Conclusion
To create a good Instagram post, you must do more than just press the "share" button. If you want each photo you publish on Instagram to be a success, try utilizing the best Instagram editing app or an image quality enhancer of VanceAI that will help you to improve your photos. It's essential to utilize just the applications you are familiar with; otherwise, there's no use in utilizing an app that enables you to manually adjust the exposure or shutter speed if you have never heard of these words before. Even if you have a high level of photography skill already, taking and editing a large number of photos every day will help you produce better photos for your Instagram account.
Do you find this post helpful?
Yes
No